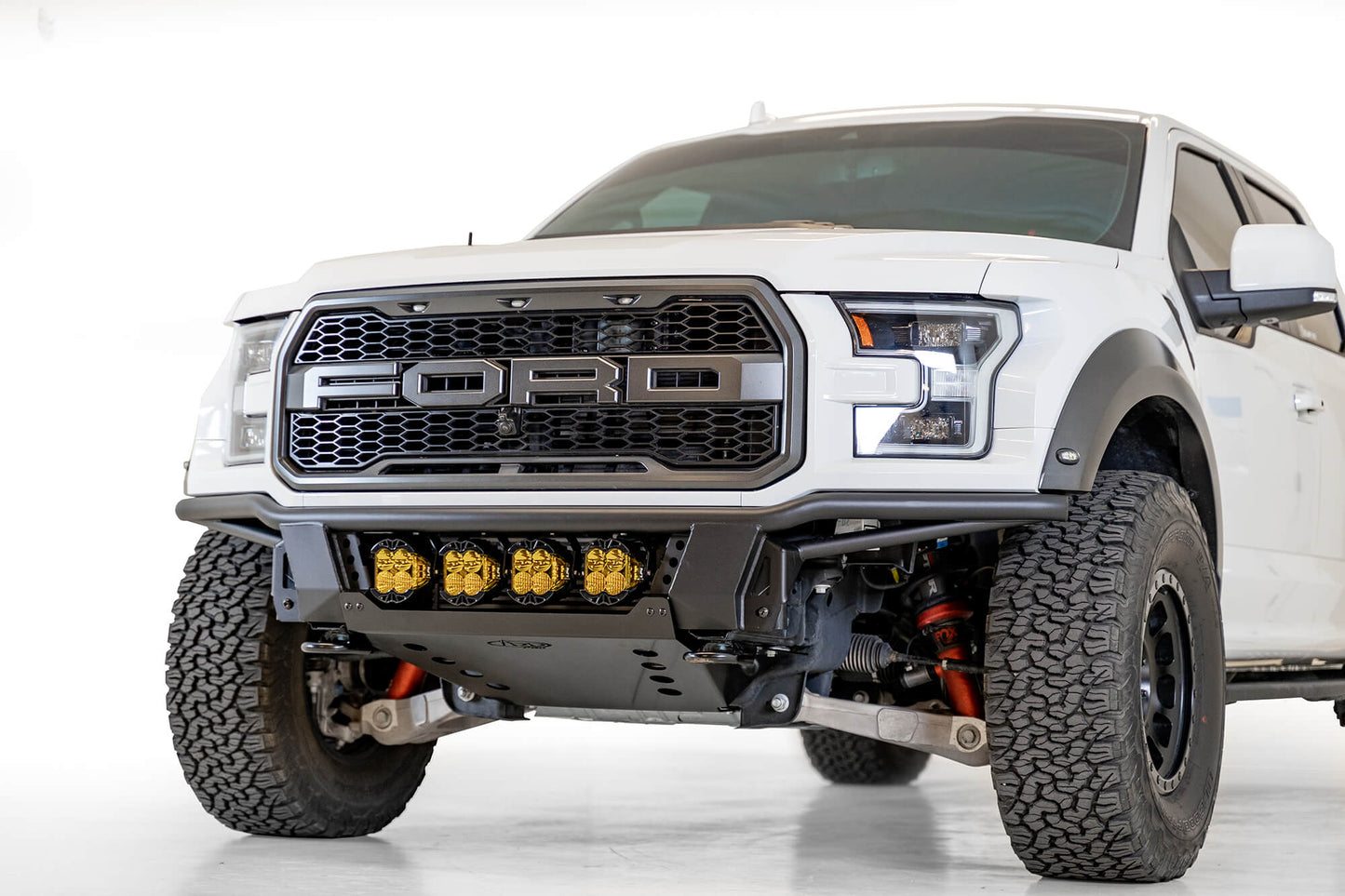 Upgrade Your Dominance!
ADD PRO Bolt-on V2 | 2017-2020 Ford Raptor
Make your Ford Gen 2 Raptor stand out with the Addictive Desert Designs PRO Bolt-On V2. This aftermarket front bumper offers a radius main tube that contours perfectly to the front of the truck and allows the bumper to sit flush with the grille/valance.
A full 3/16" thick aluminum skid plate adds extra strength while saving on weight. Factory amenities such as your tow hooks and adaptive cruise control (with optional bracket) are retained.

Light mounts in the center of the bumper allow for dual 20" light bars, or 4 round lights (Baja Designs LP4 or Rigid 360 Series 6" Lights. An add-on light hoop (sold separately) allows the addition of 4 more round light mounts (Baja Designs LP6 or Rigid 360 Series 6" Lights) along the top hoop of the bumper.
Hammer black powder coat comes standard with a satin black skid plate. This product is fully bolt-on and made in America.
Installation
Radius Main Tube Contours to the Front of the Truck
Light Mounts for 4 – Baja Designs Lp4, 4 – Rigid 360 Series 6" Lights, or Dual 20" Light Bars
Full 3/16" Aluminum Skid Plate
Retains OEM Tow Hooks
Optional Light Hoop Allows Additional 4 – Baja Designs LP6 or Rigid Industries 360 Series 6" Lights
Fully Bolt-On
Hammer Black Powder Coat with Satin Black Panels
Made in America