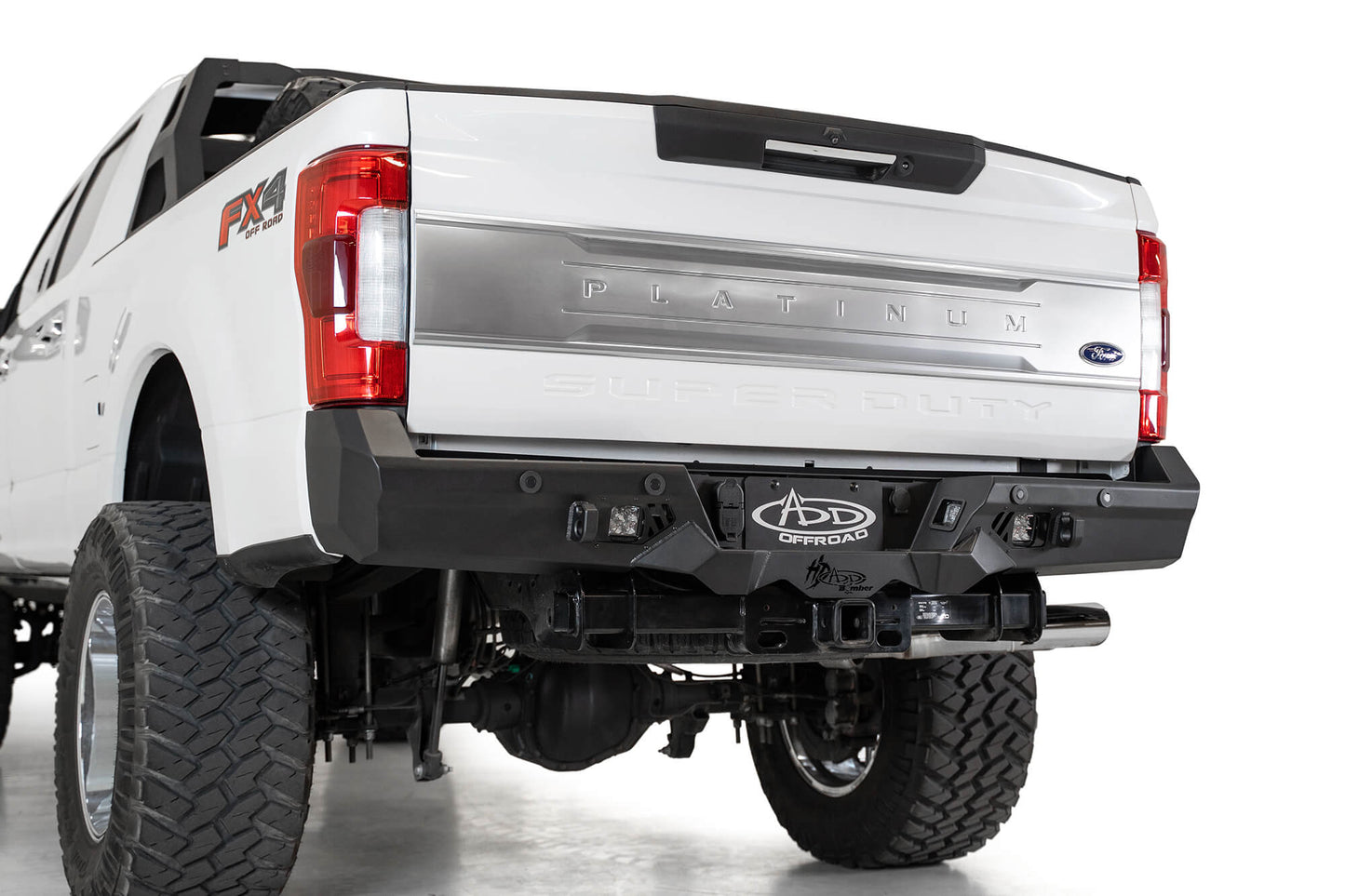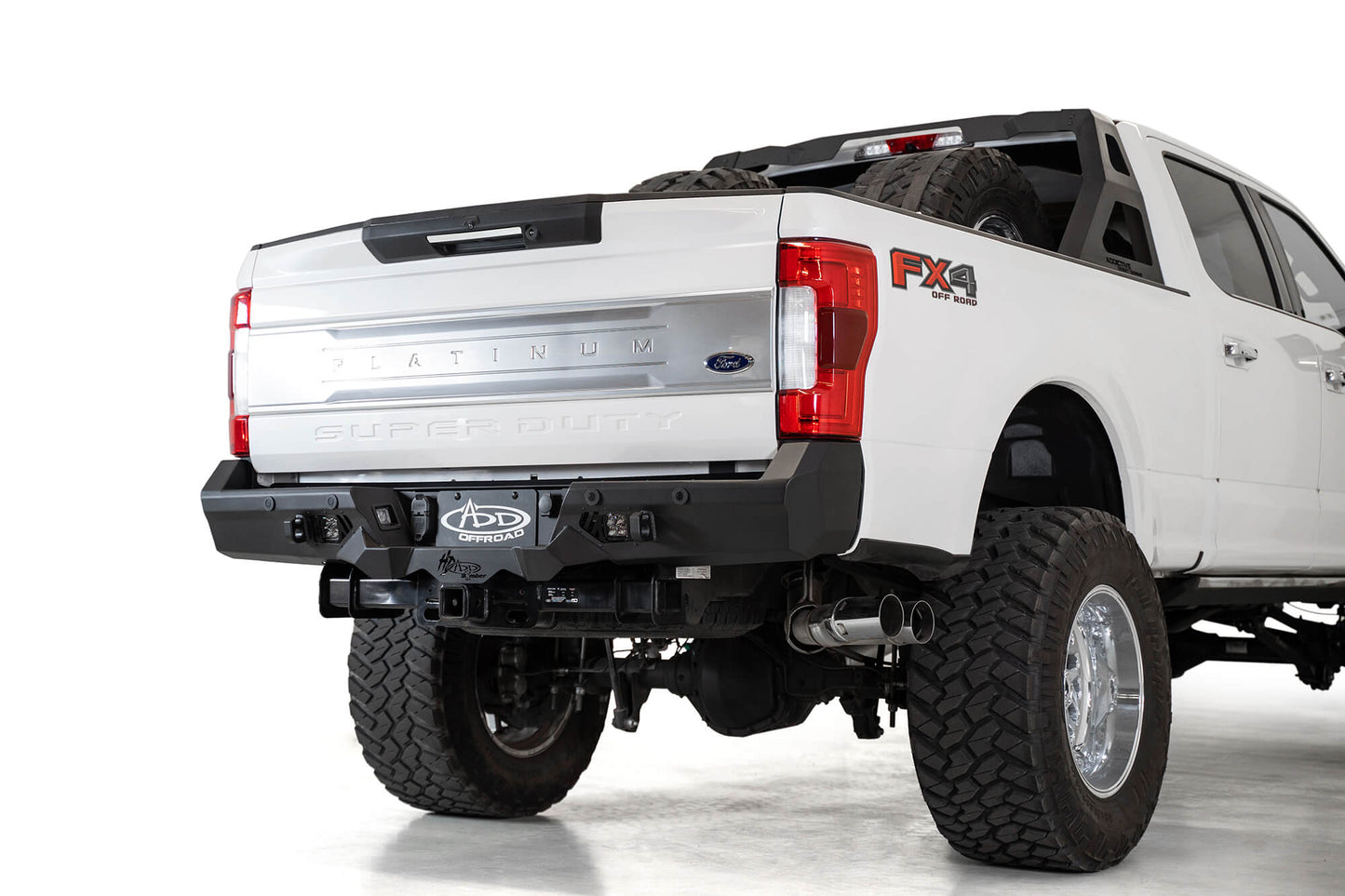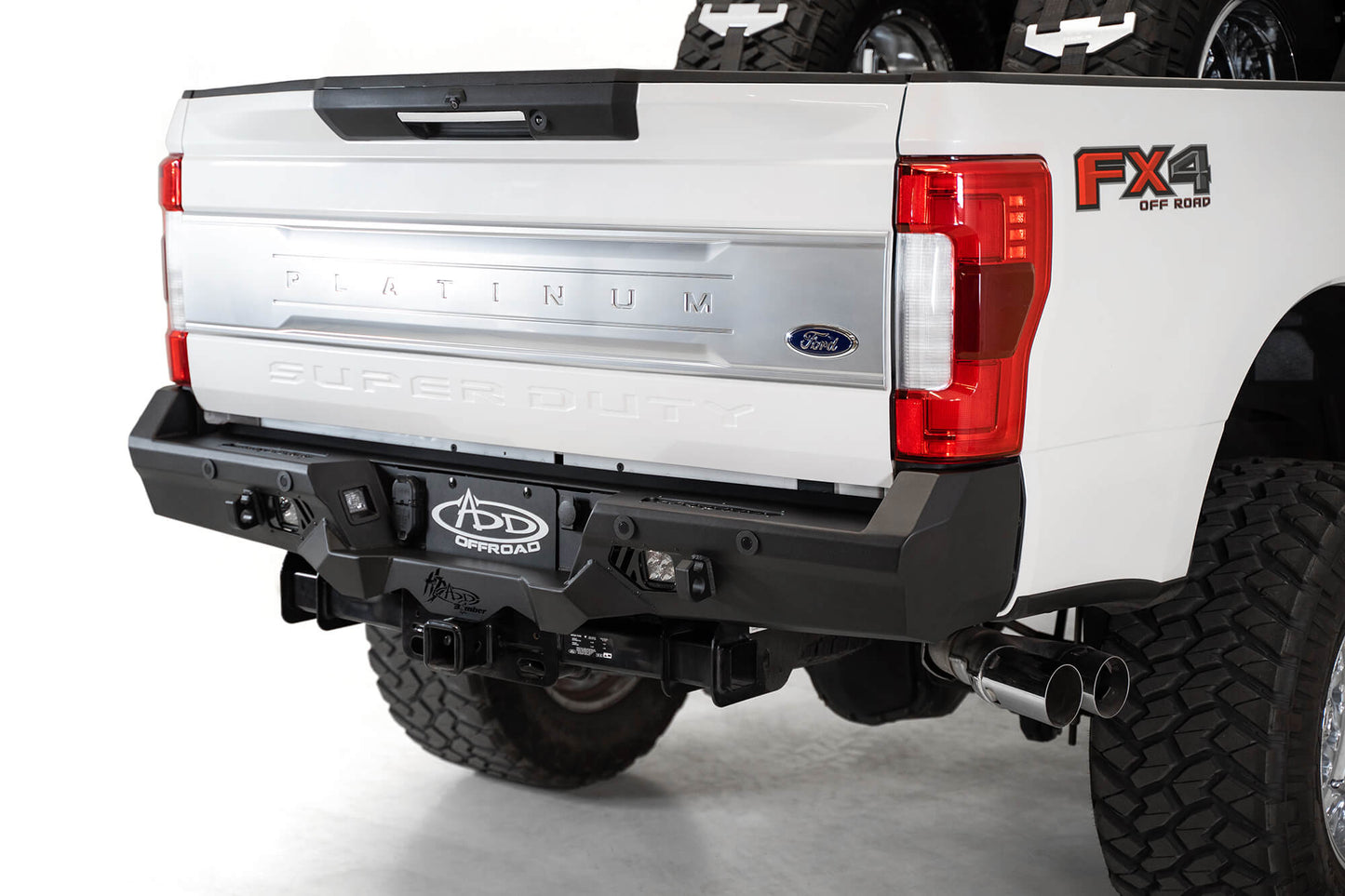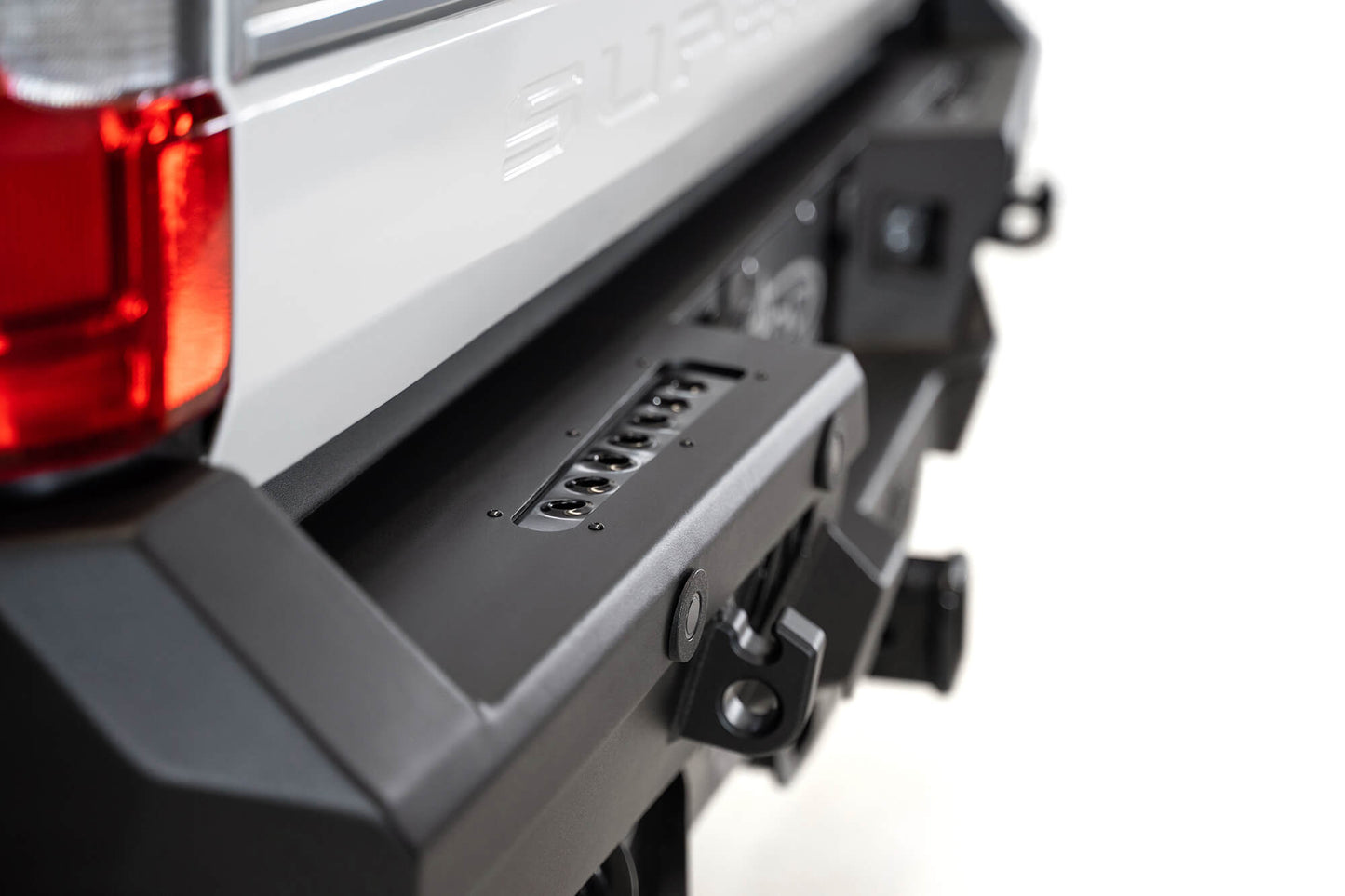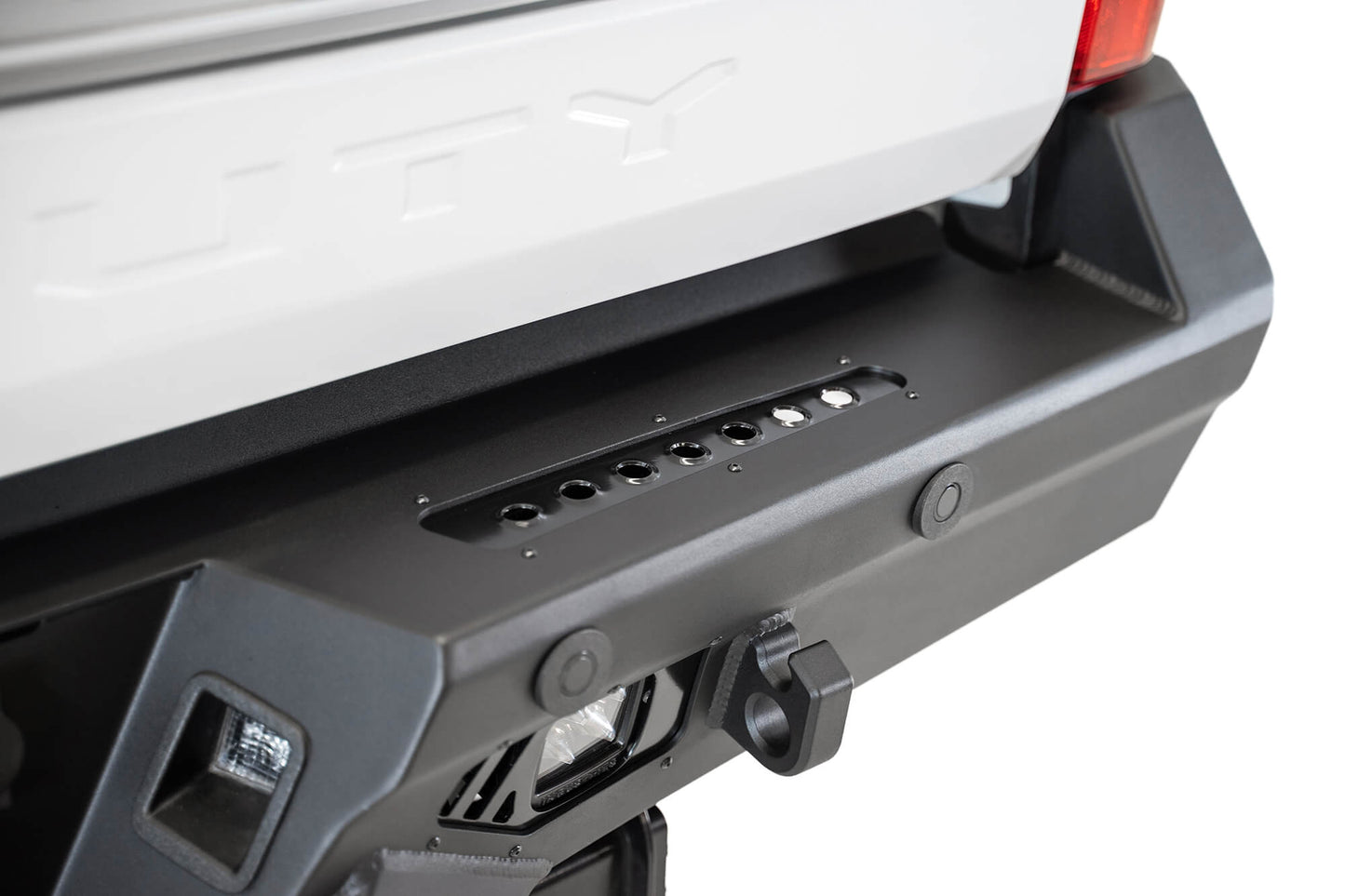 Built for Strength, Engineered for Success!
ADD Bomber Ford HD Rear Bumper | 2017-2022 Super Duty
The Addictive Desert Designs Bomber rear bumper features a clean look, meeting perfectly with the OEM bodylines. The plate steel construction provides strength without adding bulk. Reinforced clevis mounts give a mounting point for soft shackles.
Give your Ford Super Duty additional lighting with the two standard rear facing cube light mounts. Parking sensor cutouts ensure this bumper will work for models with or without OEM parking sensors.
As always, this product is fully bolt-on and made in America.
Installation
Modern plate steel design
Mounts for two rear facing cube lights
Reinforced clevis mounts for soft shackles
Compatible with factory backup sensors
Fully Bolt-On
Made in America
Backup sensor cutouts
Fits sensor and non-sensor trucks
Comes with sensor hole plugs
Hammer black powder coat finish
Satin black powder coat panel finish