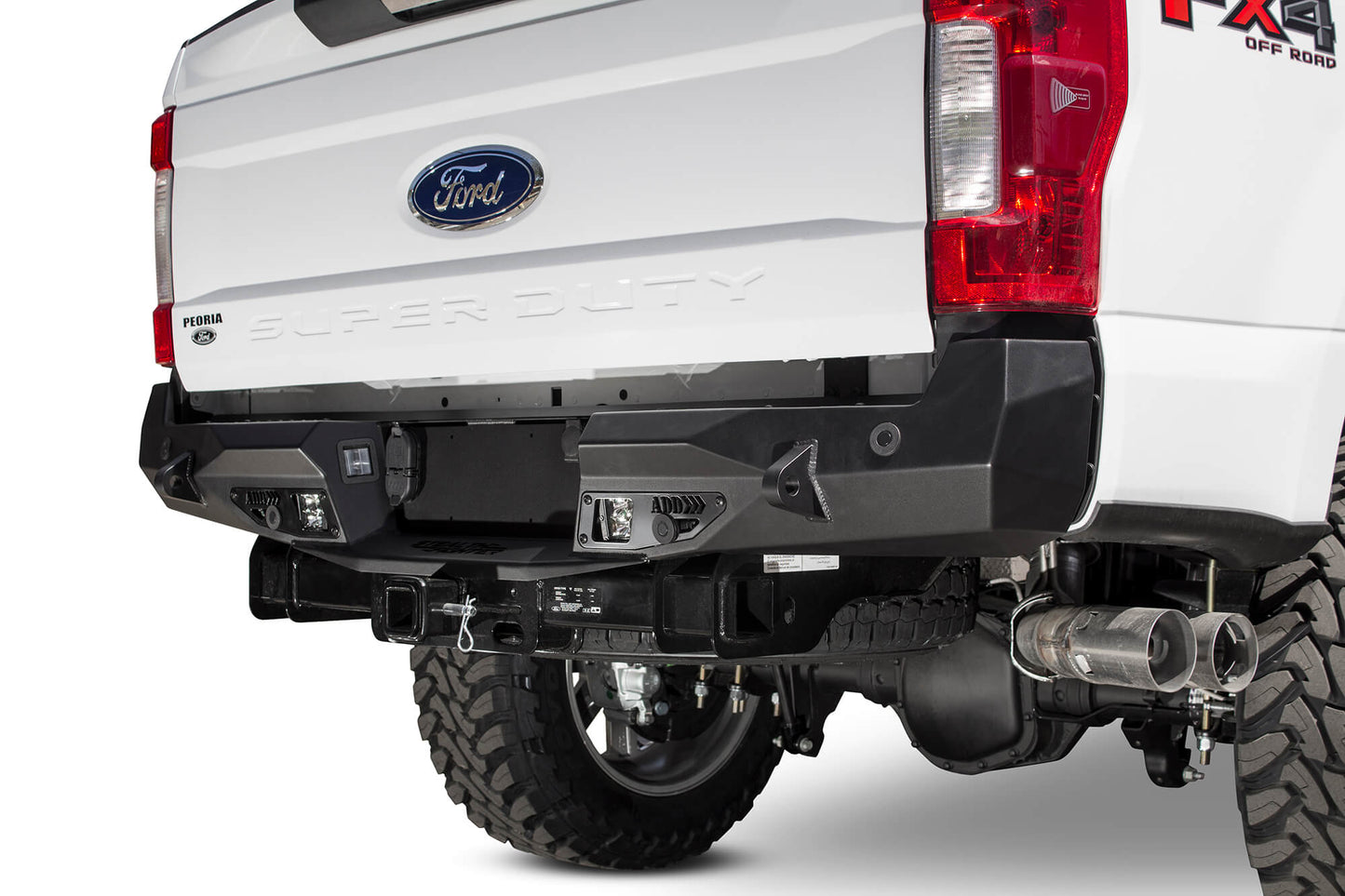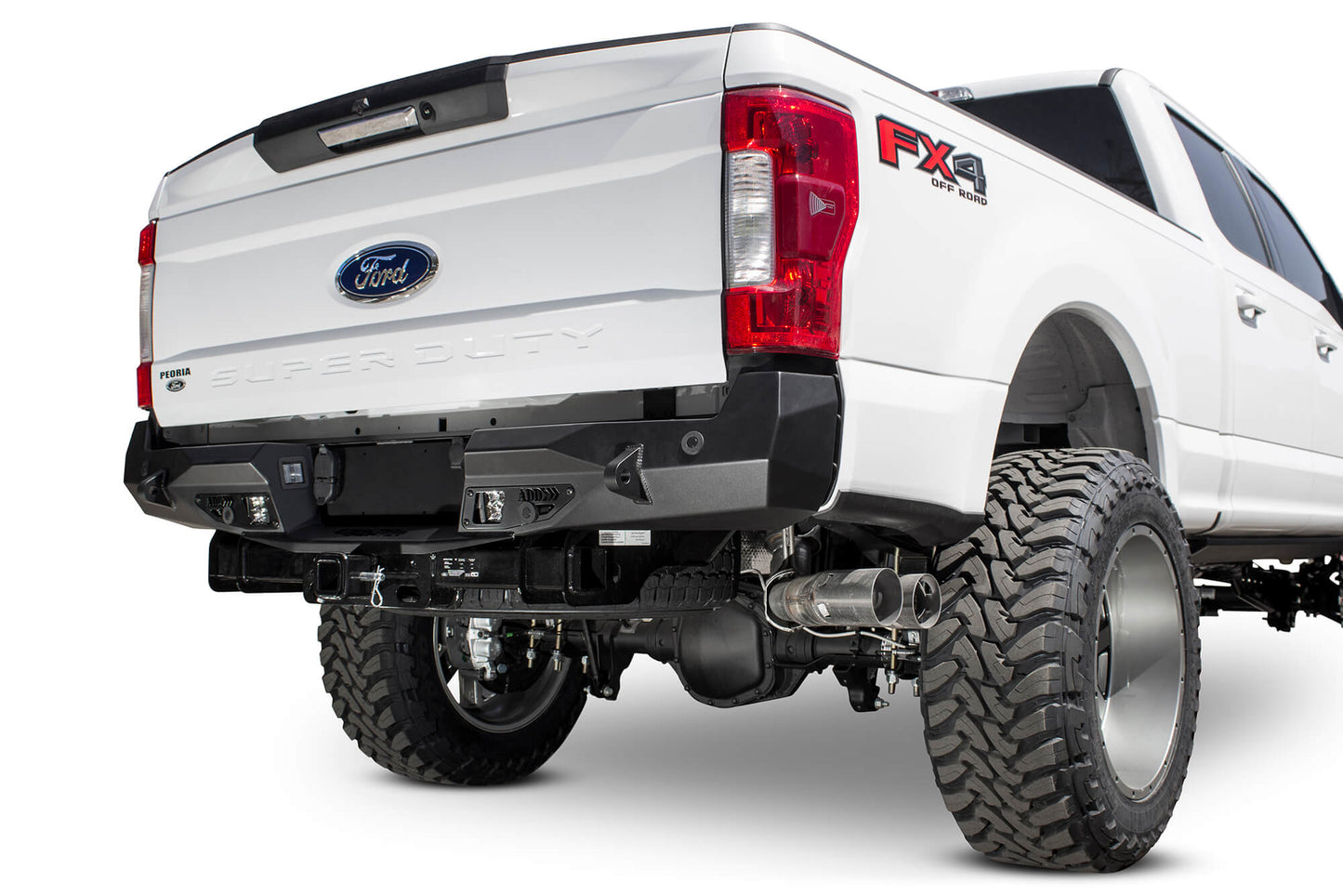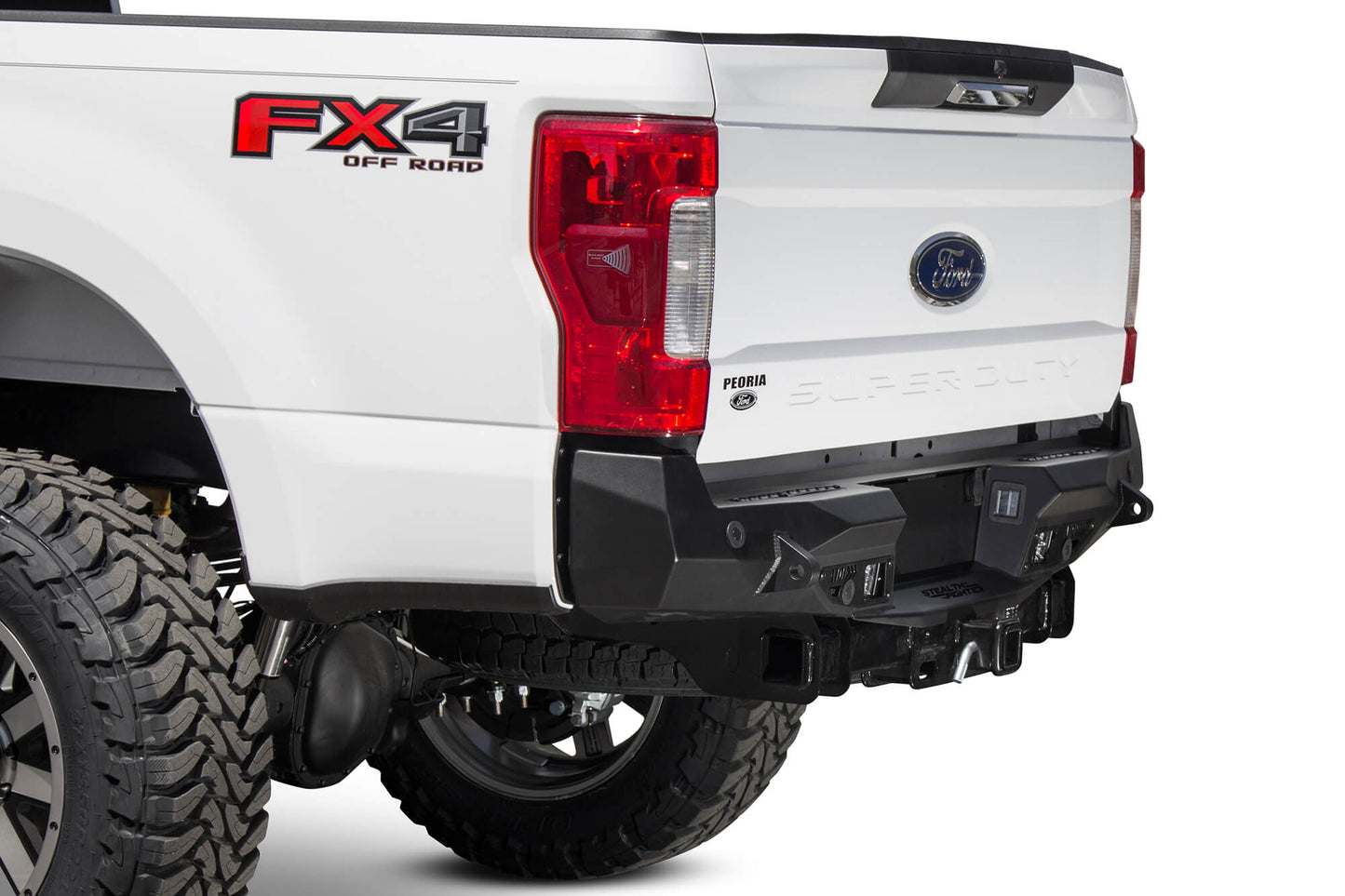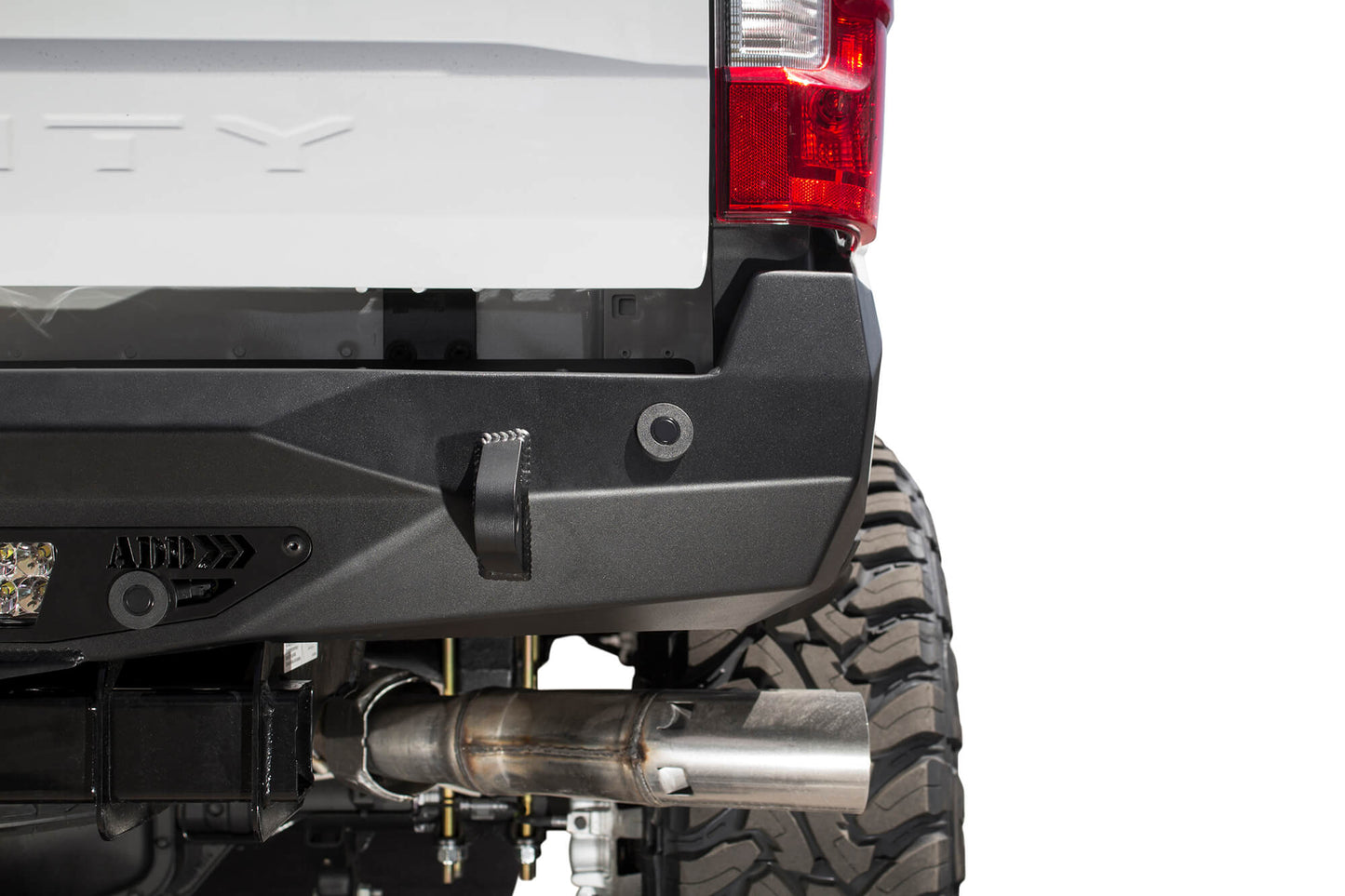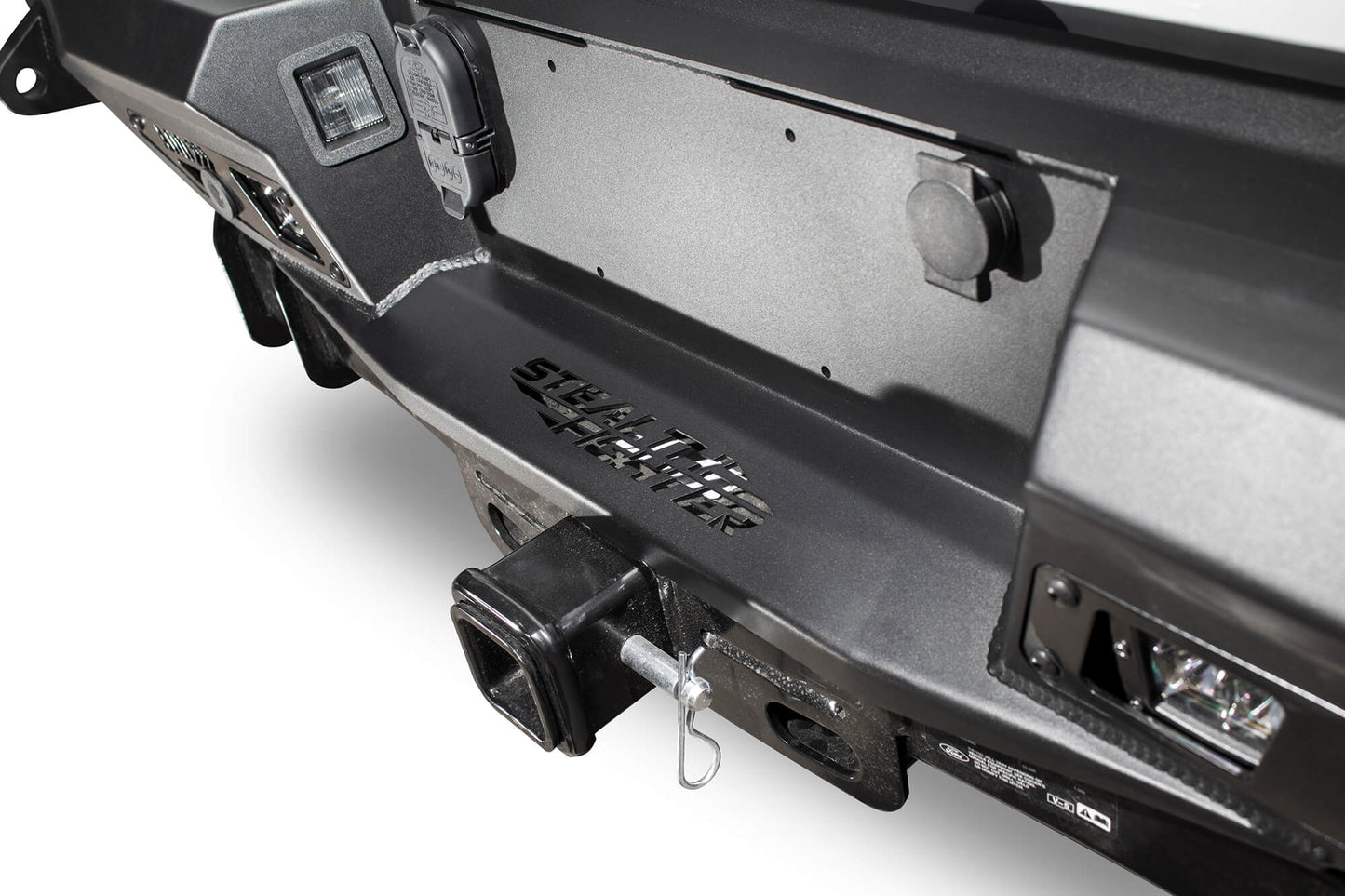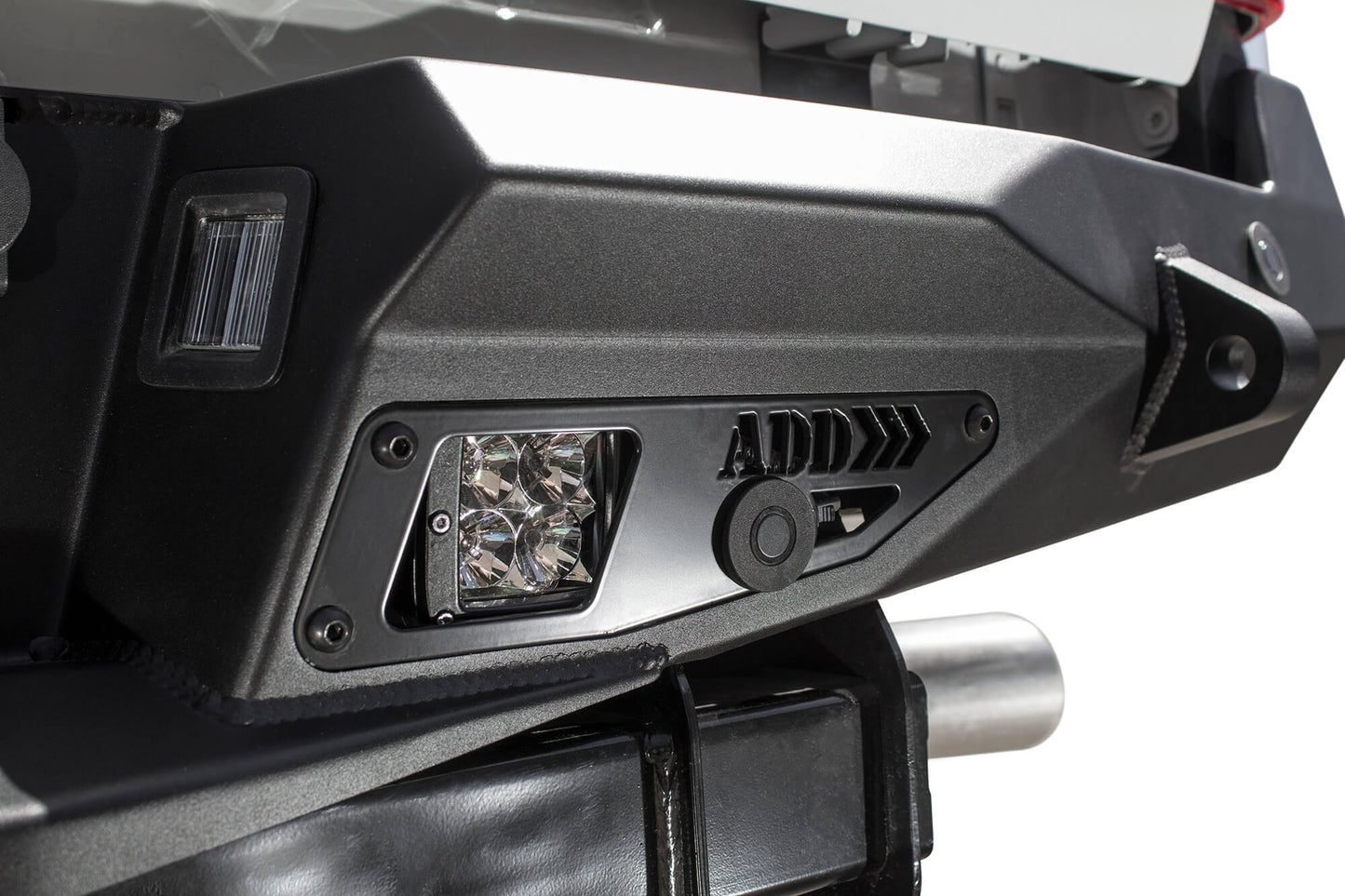 Rule the Roads with Stealth and Might!
ADD Ford Stealth Fighter Rear Bumper | 2017-2022 Super Duty
Upgrade your Ford Super Duty with the Stealth Fighter steel plate bumper. The unique styling transforms the look of your truck without adding bulk and size.
Two rear facing cube light mounts provide your F-250/F-350 with additional lighting and backup sensor cutouts retain your truck's utility. Clevis mounts have been reinforced so your truck isn't left stranded in a crucial situation.
Fully bolt-on bumper means that no cutting or welding is required for installation.
Installation
Sleek Design Fits Tight to the Truck
Mounts for Two Rear Facing Cube Lights
Retains Factory Trailer Plug and Hitch
Reinforced Clevis Mounts Accept Soft Shackles
Retains OEM Backup Sensors
Fully Bolt-on
Backup sensor cutouts
Fits sensor and non-sensor trucks
Comes with sensor hole plugs
Hammer black powder coat finish
Satin black powder coat panel finish