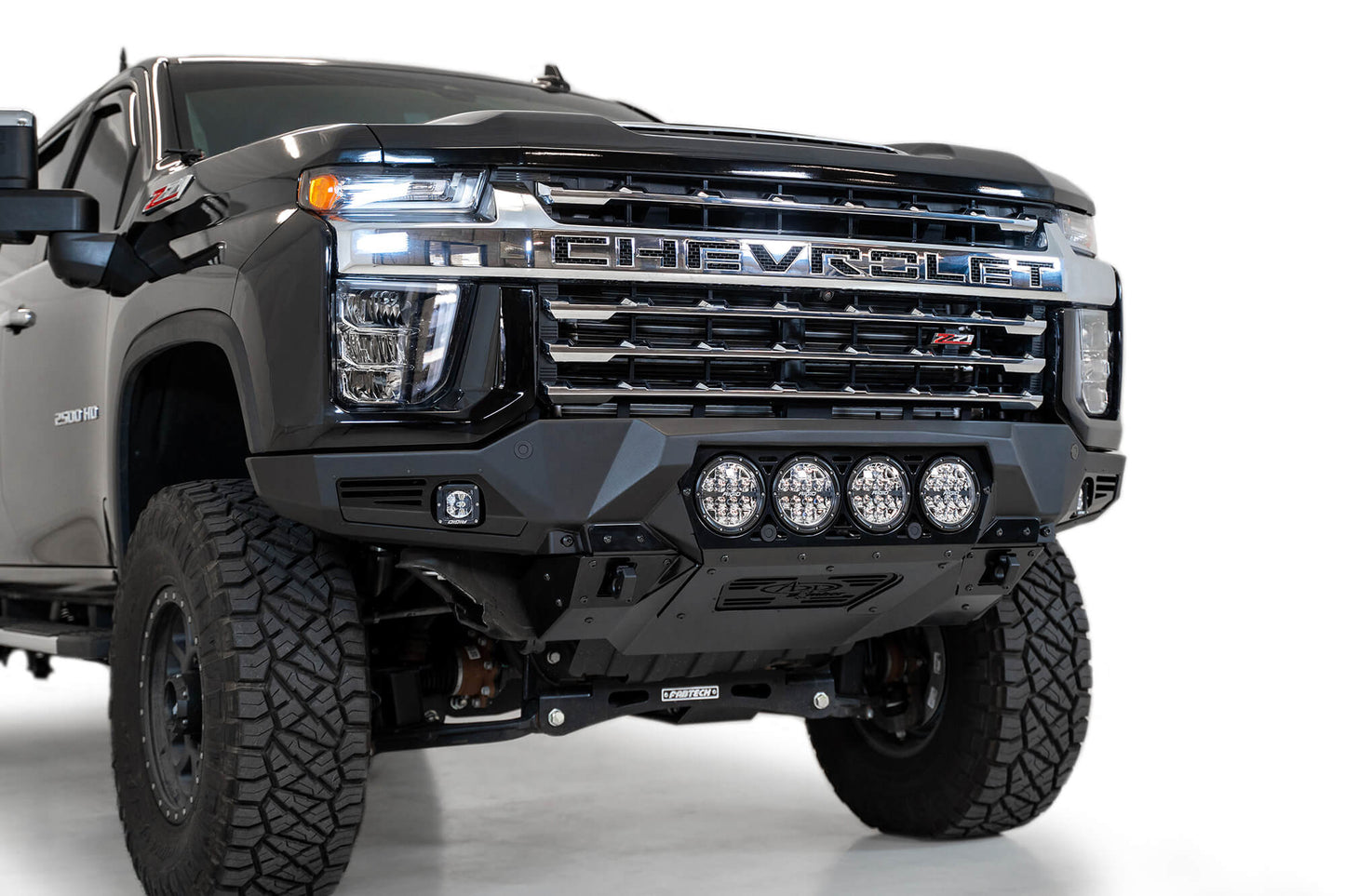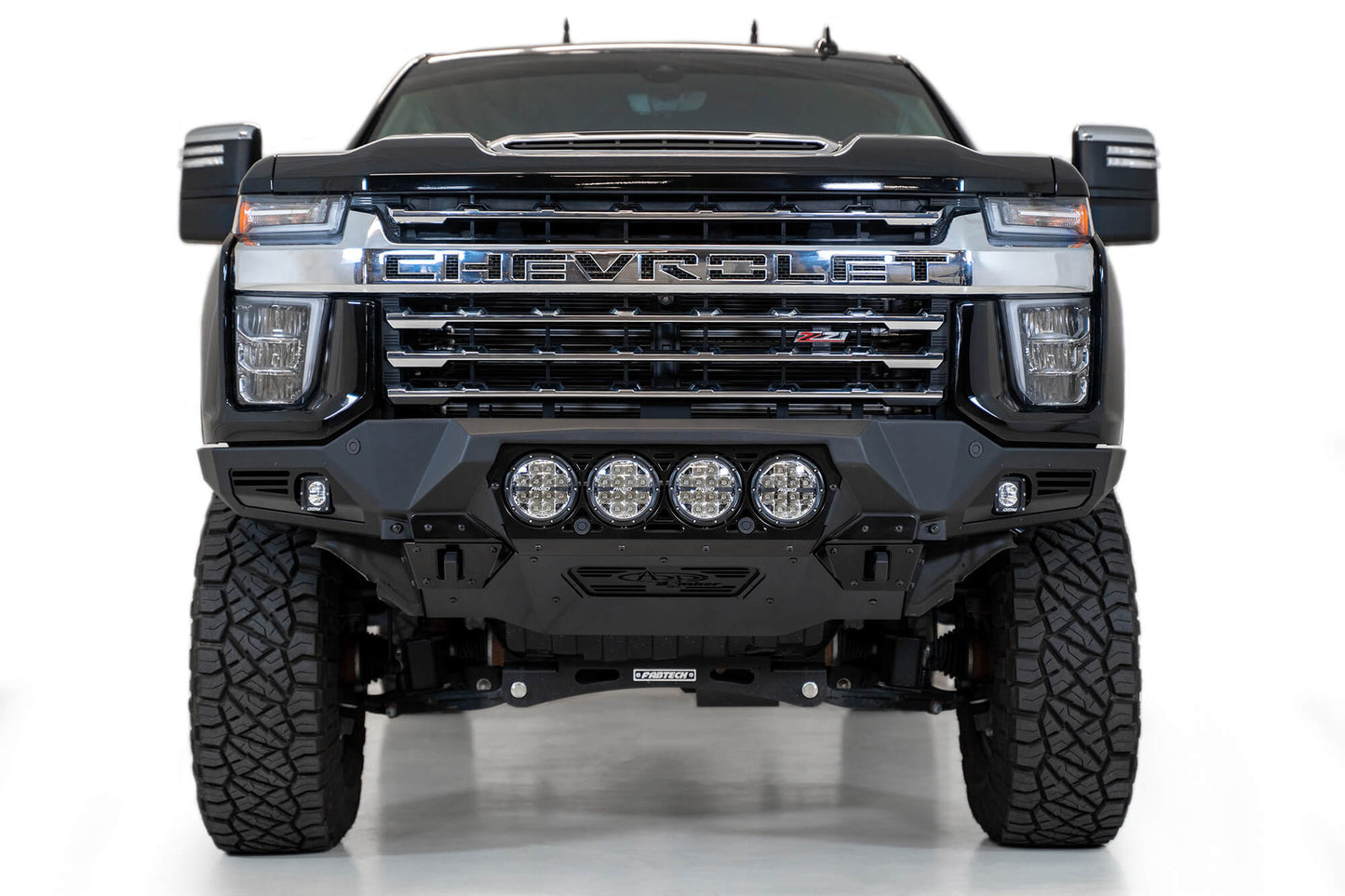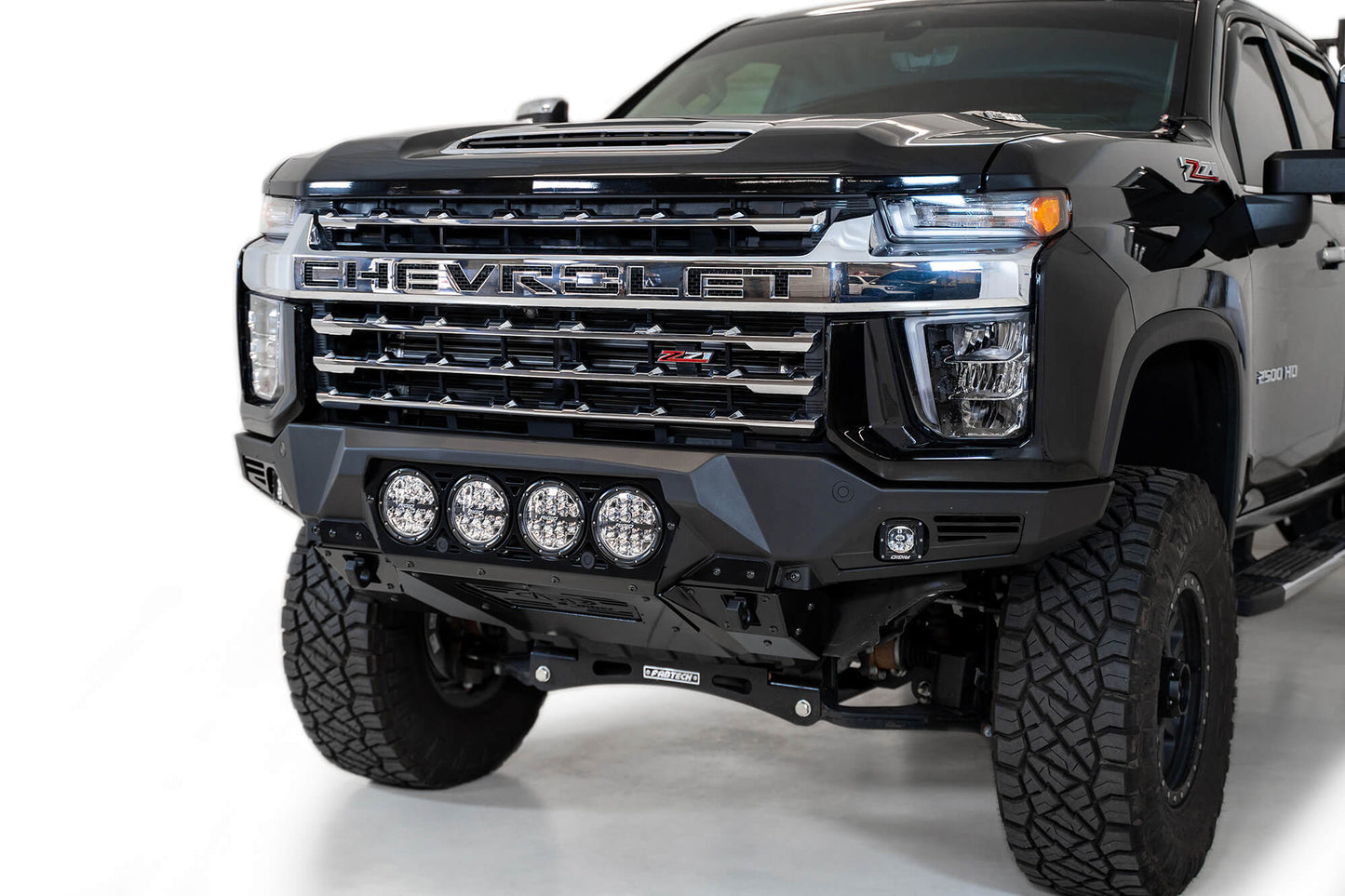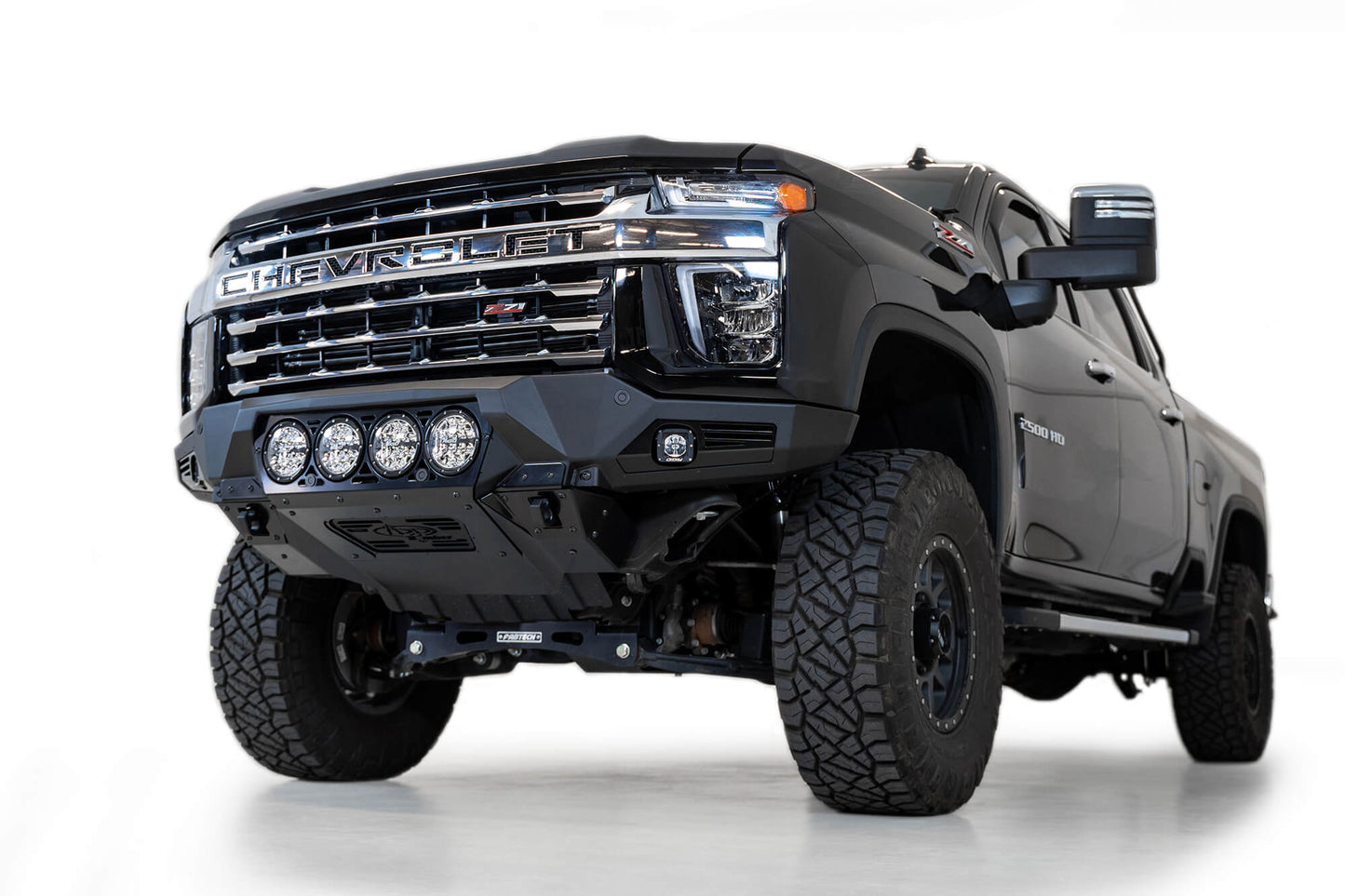 Unleash Dominance on Every Road!
ADD Bomber Front Bumper (RIGID) | 2020-2022 Chevy 2500/3500
The Addictive Desert Designs Bomber Front Bumper is a slim fitting bumper for your 2020 and up Chevy 2500. A modern plate steel design gives a clean look, while the full 3/16" aluminum skid plate cuts down on weight.
Reinforced mounts for soft shackles bolt straight to your frame for unrivaled strength. This Chevy 2500 HD Front Bumper comes with four Rigid 360 6" light mounts, and two additional cube light mounts behind the side panels.
As always, this bumper is fully bolt-on and made in America by ADD Offroad.
Installation
Hammer black powder coat finish
Satin black powder coat panel finish
Mounts for 4 RIGID 360 6" round lights
Mounts for cube lights on sides
Modern plate steel design
Full 3/16" aluminum skid plate
Reinforced Clevis Mounts Accept Soft Shackles
Fully bolt-on
Made in America