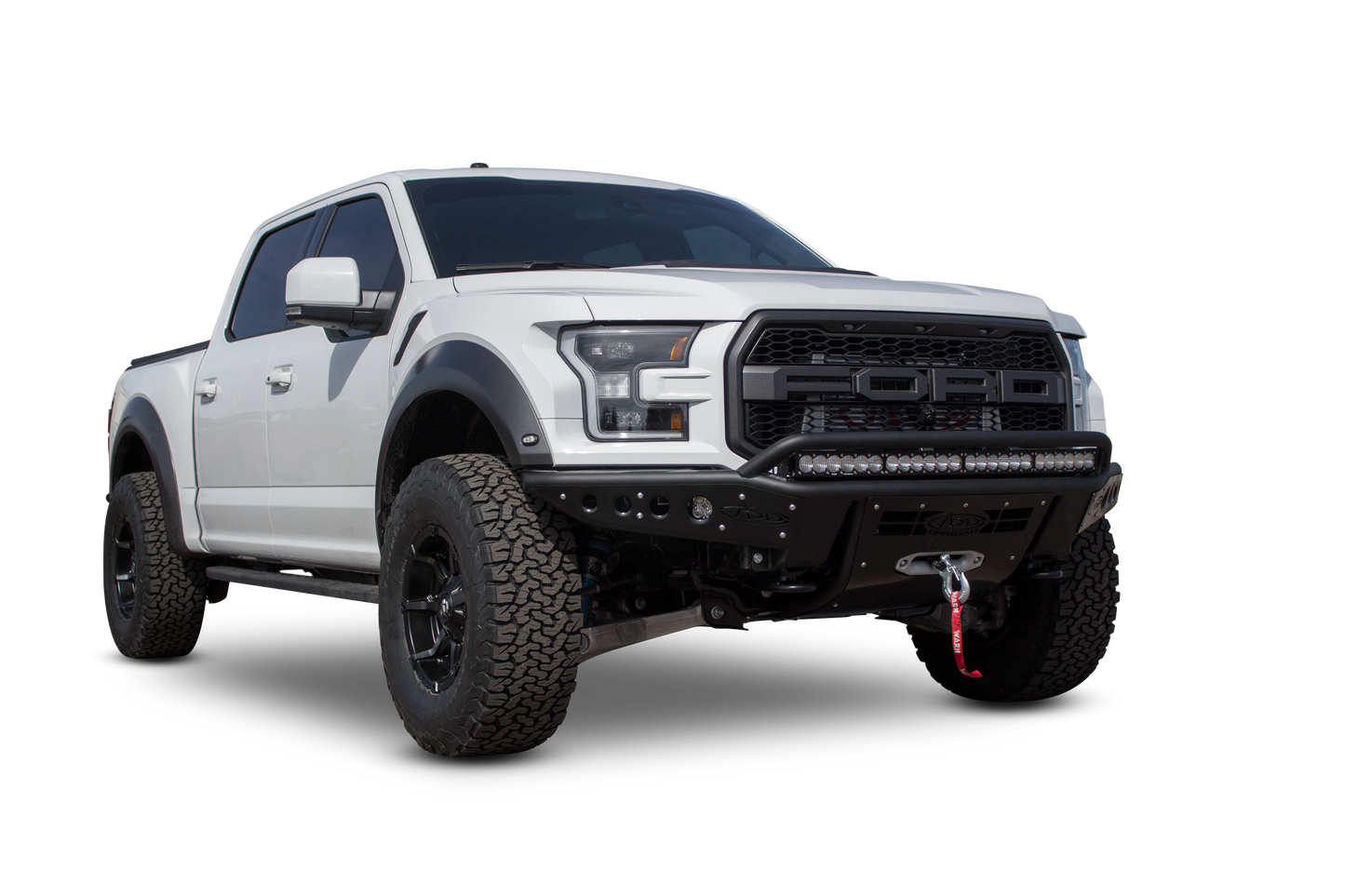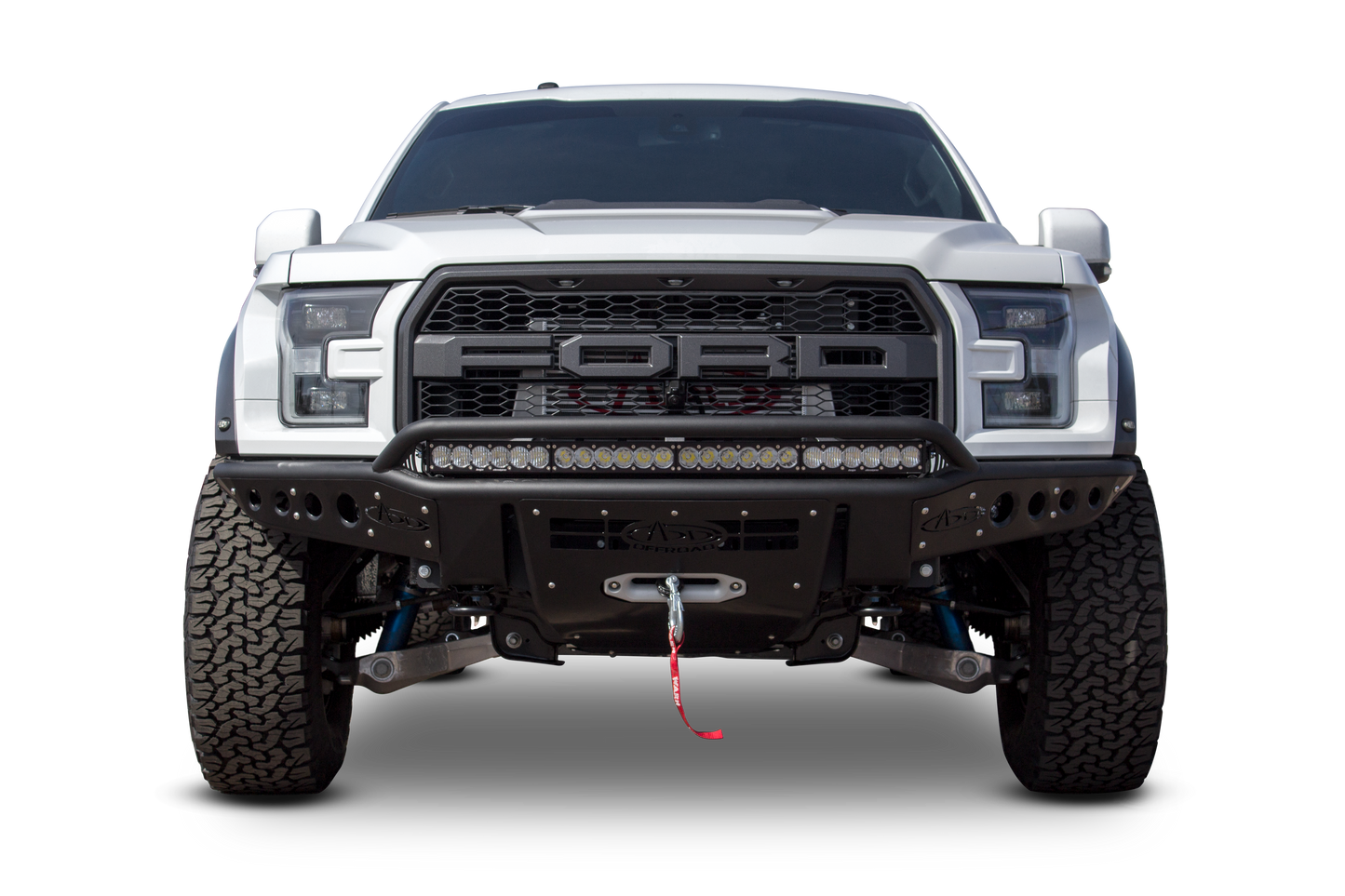 Unleash the Power Within!
ADD Ford Stealth R Front Bumper with Winch Mount | 2017-2020 Raptor | Heritage
Addictive Desert Designs continues to show why they are a leader in the off-road, aftermarket parts industry. This time, being the first to market with their hand-built, custom, aftermarket front bumpers for the 2017 Ford Raptor.
The Stealth R front bumper is form tube made out of .120 wall steel tubing, giving a tight fitment to your Raptor's front end. ADD's universal light mount system on the top of the bumper gives you the option to mount up to 10 Duallys or a 40" straight or radius LED bar.
To fit your personal tastes, you can mix and match any brand and size lights with the universal light kit to design the exact lighting combination you're looking for. Further lighting options are located behind the side accent panels of the bumper, allowing you to install a 40" Rigid Dually on each side. ***Lights not included.***

The Stealth R bumper maintains airflow to your intercooler with a vented skid plate. An integrated scoop located behind the skid plate, guides airflow precisely to meet the needs of the 2017 Ford Raptor.
With its greater ground clearance and an improved approach angle, the Stealth R bumper is one of the most aggressive off-road bumpers for the 2017 Ford Raptor on the market today. This version of the Stealth R features a winch mount.
Installation
Winch Ready
Universal light mounts
Dually mounts behind side panels
100% direct bolt-on
Vented skid plate to maintain airflow
Low profile
Better approach angle
Aggressive styling
.120 wall steel tubing
Requires Adaptive Cruise Control relocation bracket for adaptive cruise control equipped vehicles
Bumper Color: Hammer Black
Panel Color: Satin Black
Top Mount: 10 Dually/Universal Light Bar Mounts
Side Mount: 4 Dually