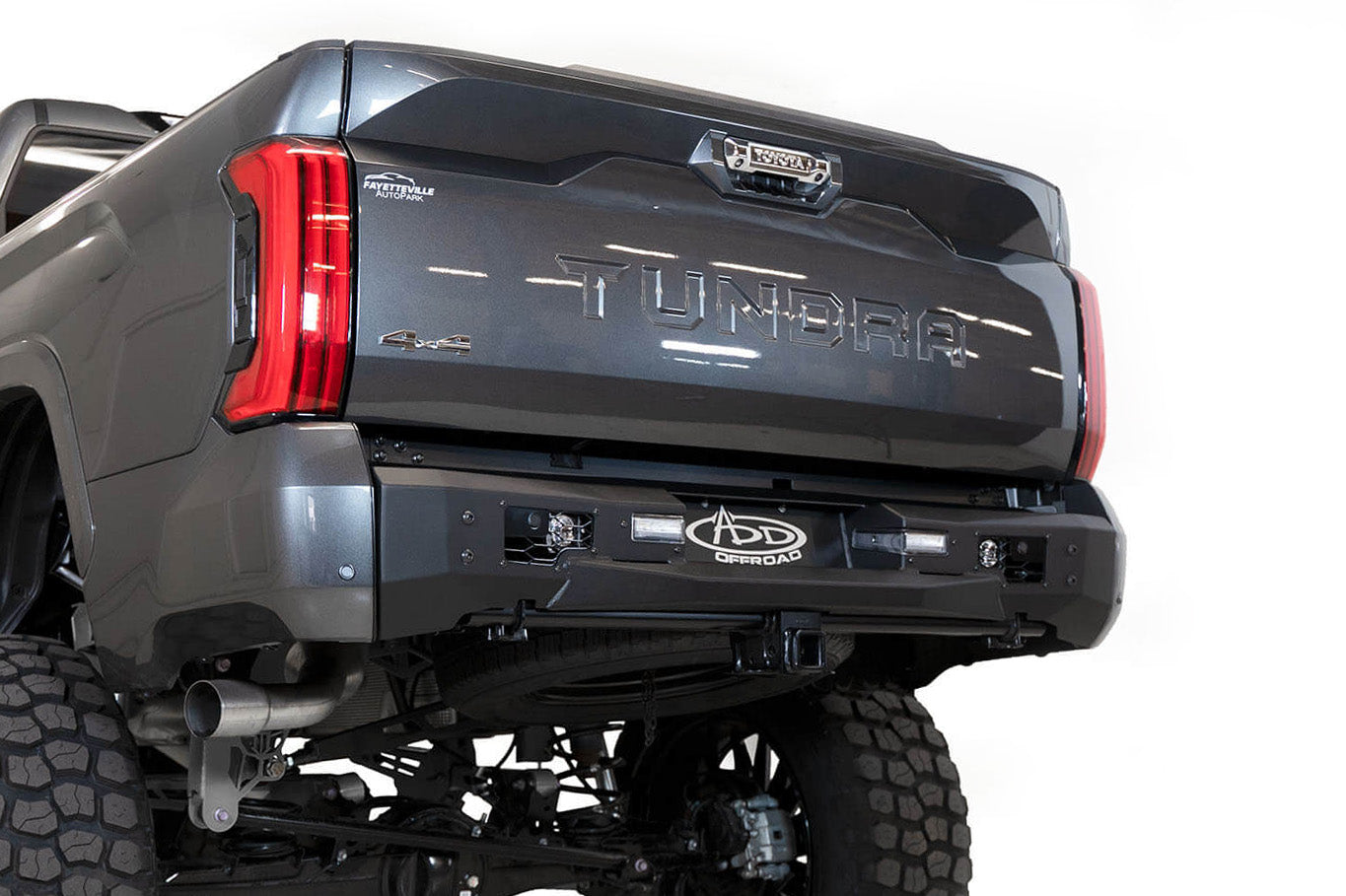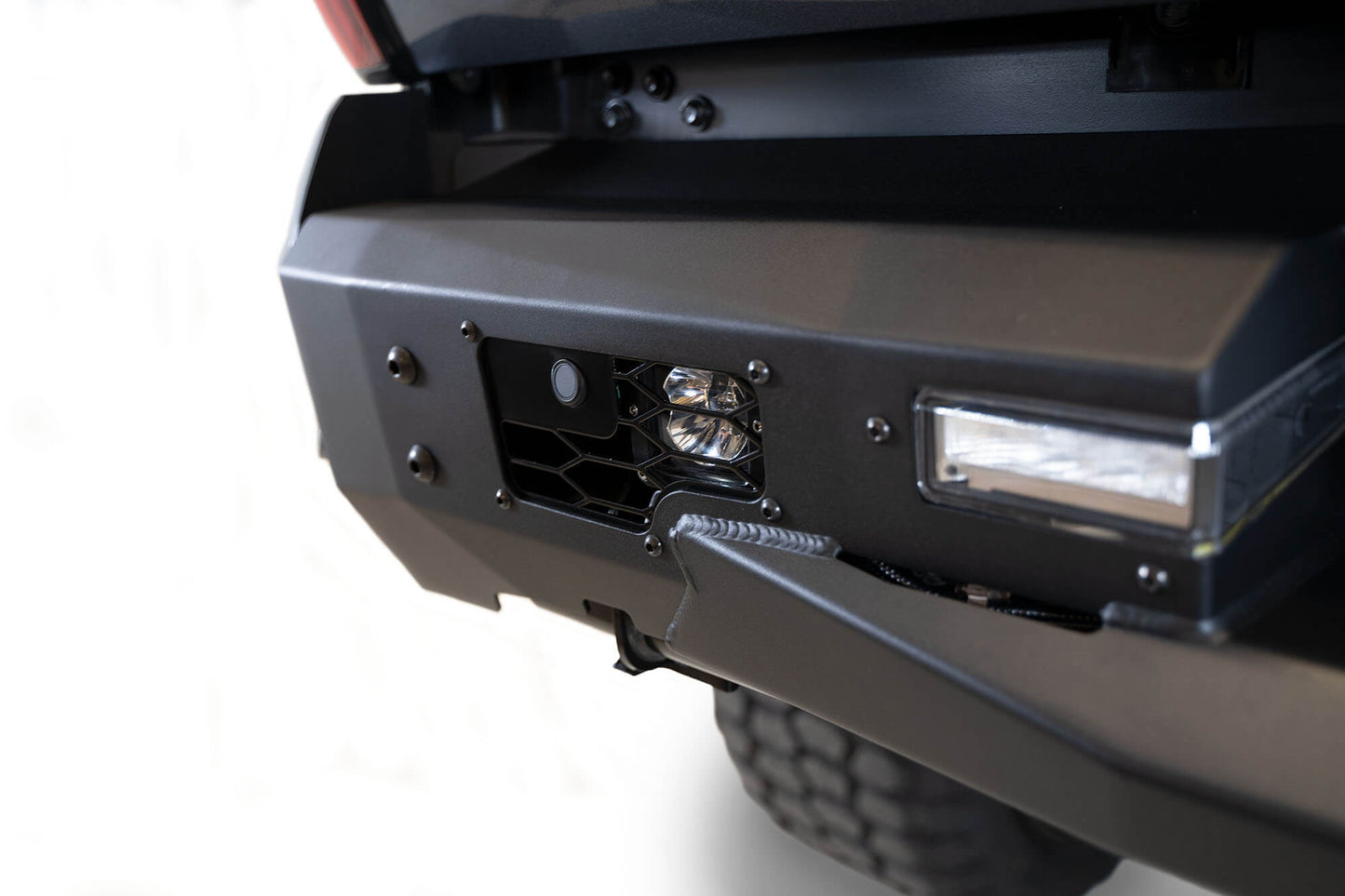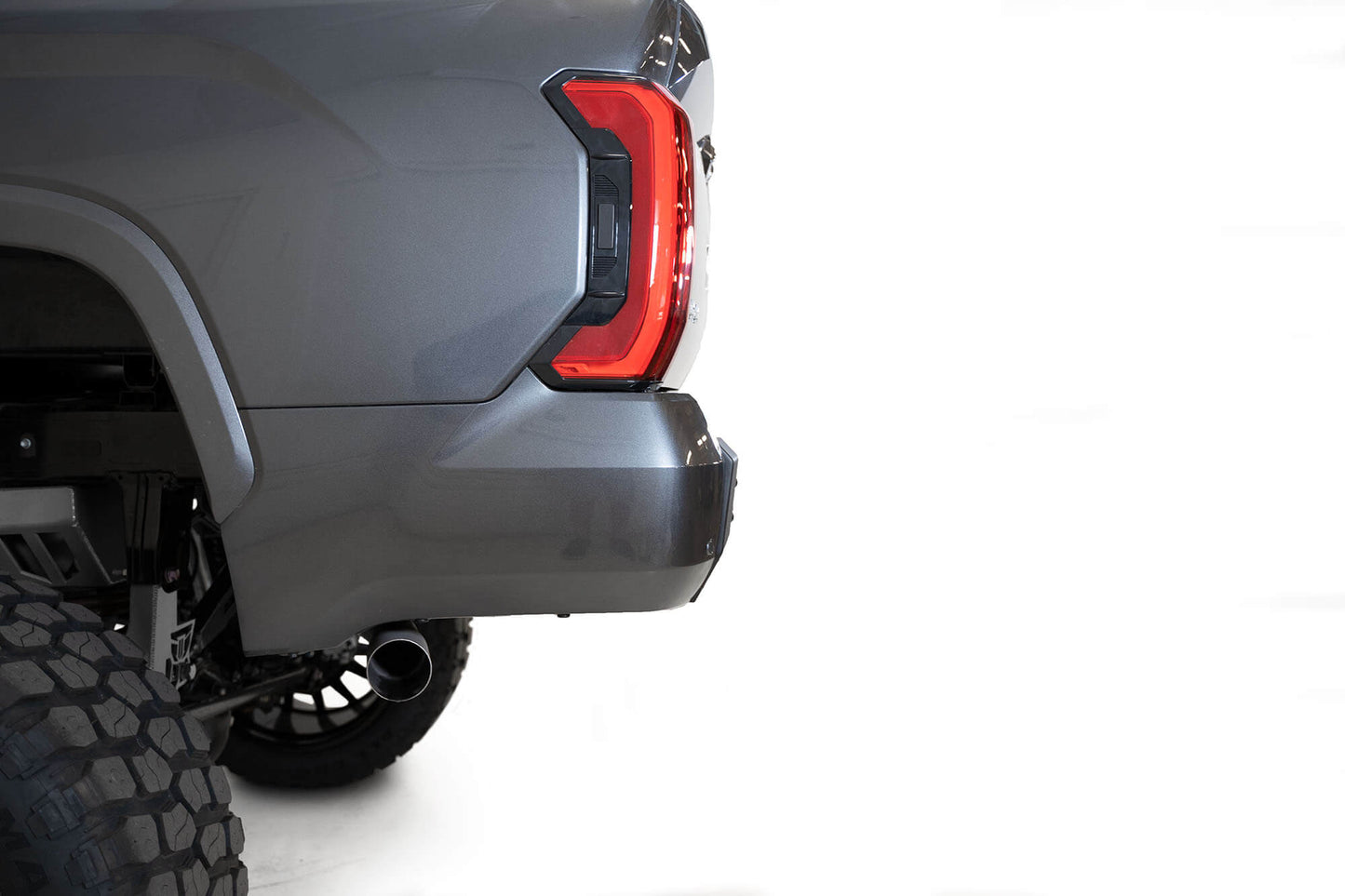 Dominate the Road in Silence!
ADD Toyota Stealth Fighter Rear Bumper | 2022-2023 Tundra
Sleek, tough, and ready to take on anything, the 3rd Gen Tundra Stealth Fighter Rear Bumper is perfect for anyone who wants to add a little extra edge to their truck. With its mid-width design and integrated light pod mounts, this bumper is sure to turn heads no matter where you go.
It's finished in a hammered black powder coat with satin black aluminum accent panels for a touch of rugged sophistication. We've integrated the factory reverse and license plate lights seamlessly into its design.
The bumper retains Factory Blind Spot Detection and OEM Backup Sensor Functionality, so you can drive with confidence knowing that your safety is always our top priority.
No cutting of the body panels is required for installation. The factory hitch & receiver fit perfectly with the bumper and function as intended.
As always, this is fully bolt-on and Made in the USA.
Fit & Finish
We design our bumpers to have the best fit & finish on the market, ensuring our bumpers not only look great, but are made to last. After sandblasting, we apply a hammer black powder coat finish across the entire bumper.
Side Lights
You can mount a cube light behind each side panel of the bumper.
OEM Functionality
The Stealth Fighter Rear Bumper was designed to retain the OEM trailer plug, tow hitch, license plate lights, reverse lights, and backup sensors.
Installation
Mid-Width Rear Bumper
OEM License Plate Lights & Reverse Lights Integrated into the Design
Retains Factory Blind Spot Detection
Retains OEM Backup Sensor Functionality
No Cutting of Body Panels Required for Install
Constructed of ⅛" Steel Panels
Hammer black powder coat finish
Satin black powder coat panel finish
Mounts for cube lights