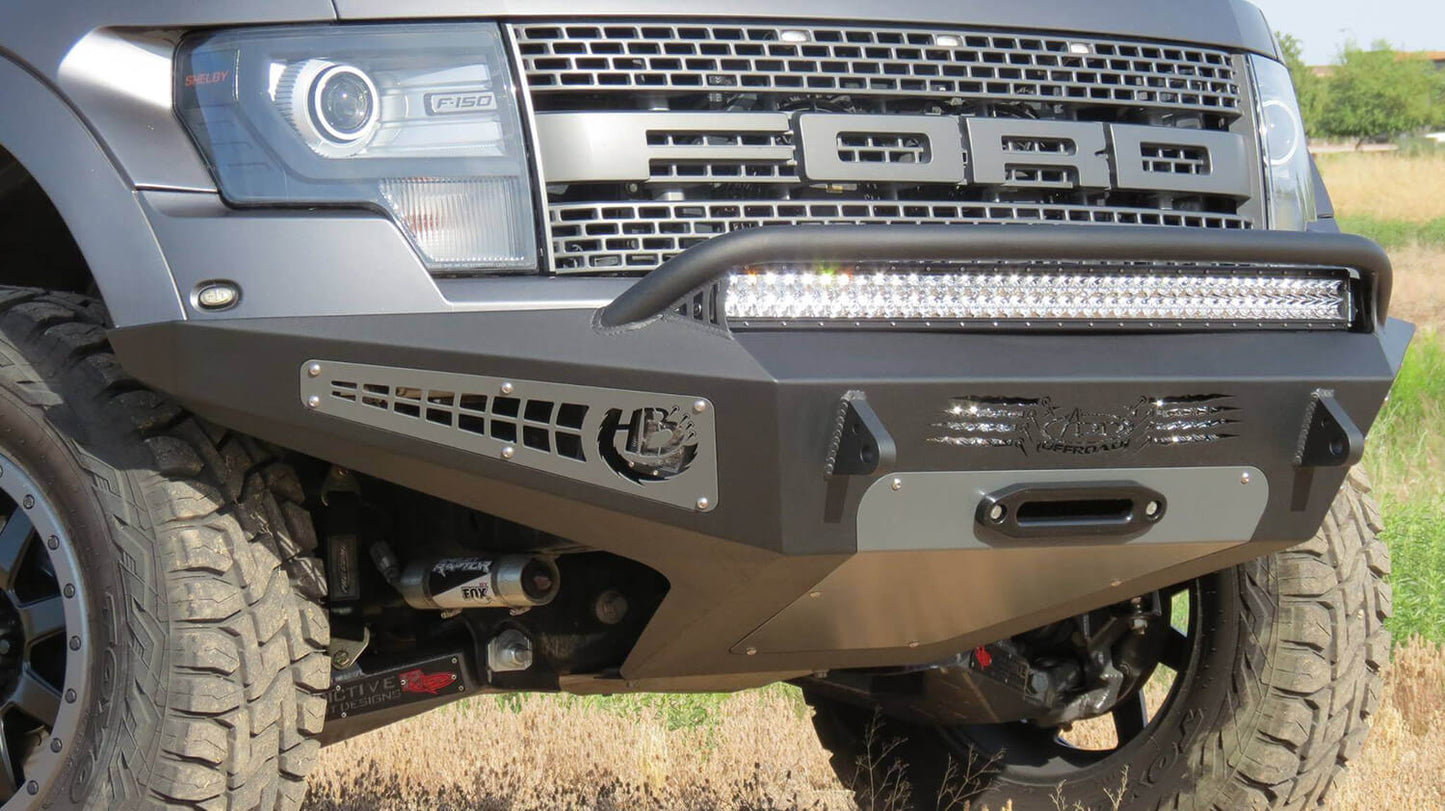 Heritage Roars Ahead!
2010-2014 Ford Raptor HoneyBadger Winch Front Bumper | Heritage
The aggressive styling of the ADD HoneyBadger bumper truly transforms the front of your truck. Multiple lighting options include a radius 40" curved LED bar up top, straight 20" LED bar in the center, and one cube light mount behind each side panel.
Added utility comes in the form of standard clevis mounts that accept soft shackles as well as an optional winch mount. As always, this product is made in America.
Installation
Winch Mount

Bumper Color: Hammer Black

Panel Color: Satin Black

Reinforced clevis mounts for soft shackles

Top Mount: 40" RDS Light Bar

Lower Mount: 20" Light Bar

Side Mount: 10" Light Bar

Side Mount: Duallys