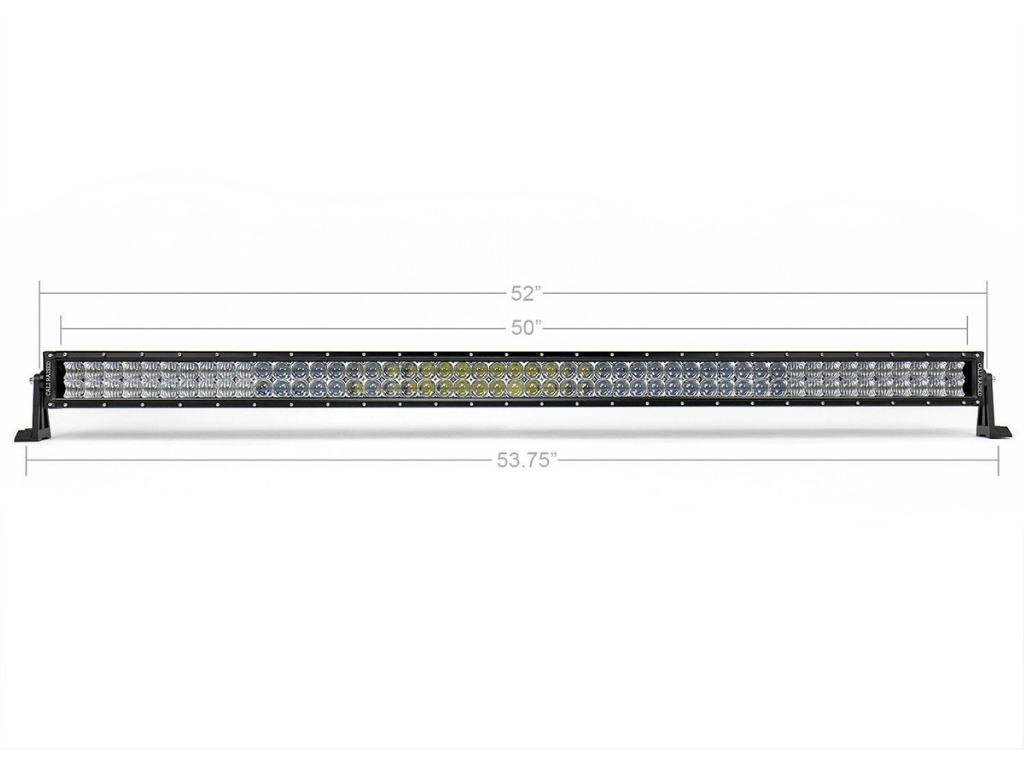 Embrace the power of the curve!
Cali Raised 52" Curved LED Light Bar Roof Brackets Kit Fits 2007-2021 Toyota Tundra
Ready to go all-in? This kit includes the 2007-2021 Toyota Tundra 52" Curved LED Light Bar Roof Brackets/ Kit, one 52" Curved Lightbar, OEM Switch*, and Wiring Harness.
This custom designed and laser-cut bracket will hold your light 52" light bar securely and is ready to be installed on the 2007-2021 Toyota Tundra.
Proudly engineered and manufactured in the USA, on or off the trail, this mount is robust. To defend against corrosion, these brackets are professionally powder-coated in a durable black semi-gloss finish.
Ready to Instal! Mount directly your Tundra light bar with confidence and get ready to hit the trails!

IMPORTANT NOTES
Includes

Curved Light Bars Brackets
Hardware for installation.
Wiring harness.
Option to add OEM Switch.
More Notes:
These mounts are custom made for the 52" LED Light Bar for use with the 2007-2022 Toyota Tundra.
We cannot guarantee fitment on any other products unless otherwise specified.
Sold as a pair.
Includes hardware for installation.
When purchased with a light bar wiring is included.
SPOT BEAM VS COMBO BEAM
Installation Instructions
WARRANTY
Cali Raised LED provides a 2-year warranty on all our products. Limited warranty on third party products, contact us directly for details.
Features
Easy to install, minimal modifications required.
Custom made for the 2005-2022 Toyota Tundra.
Powder-coated brackets with a durable black semi-gloss mini texture.
Can mount a slim or dual-row light bar.