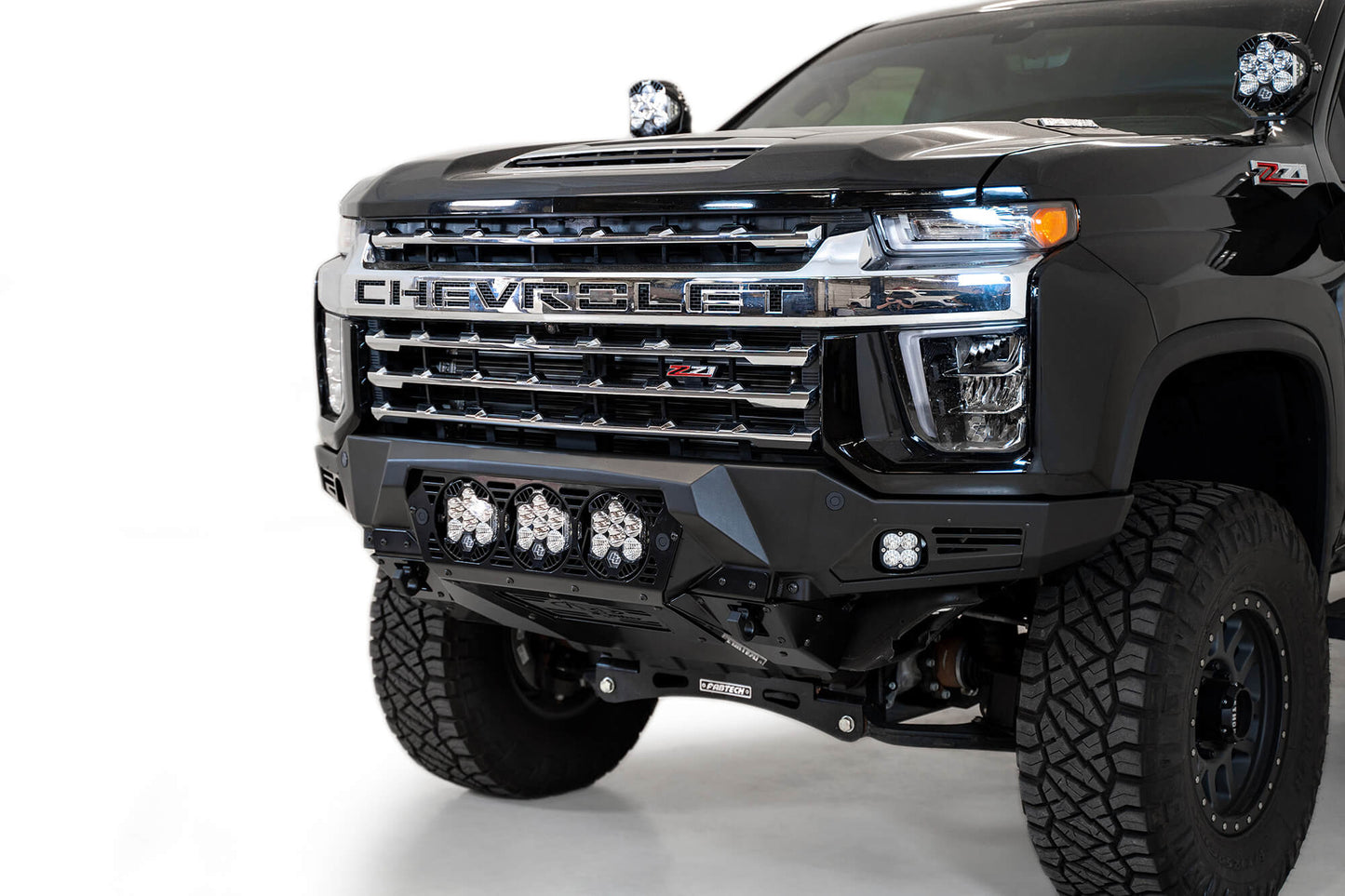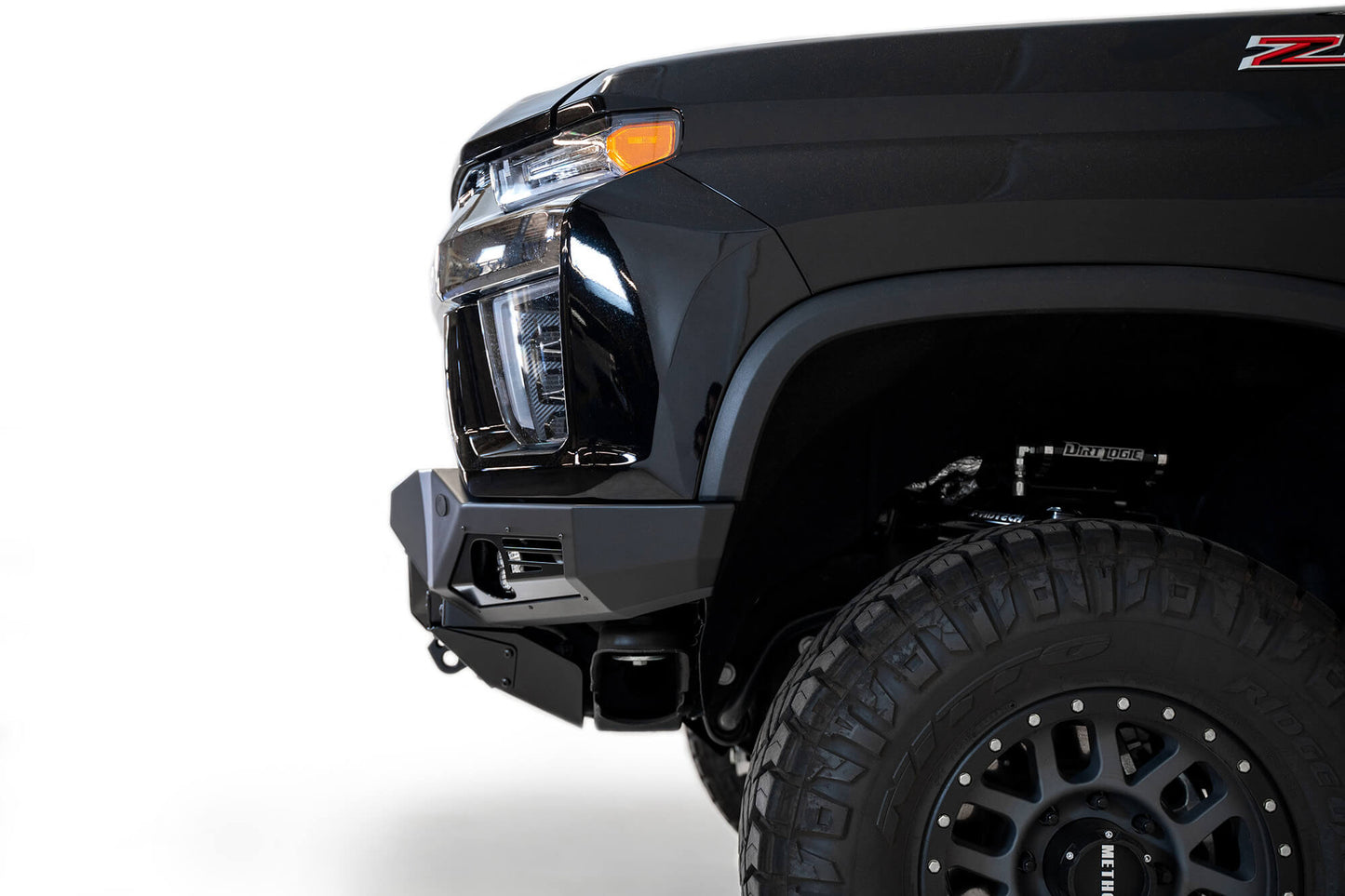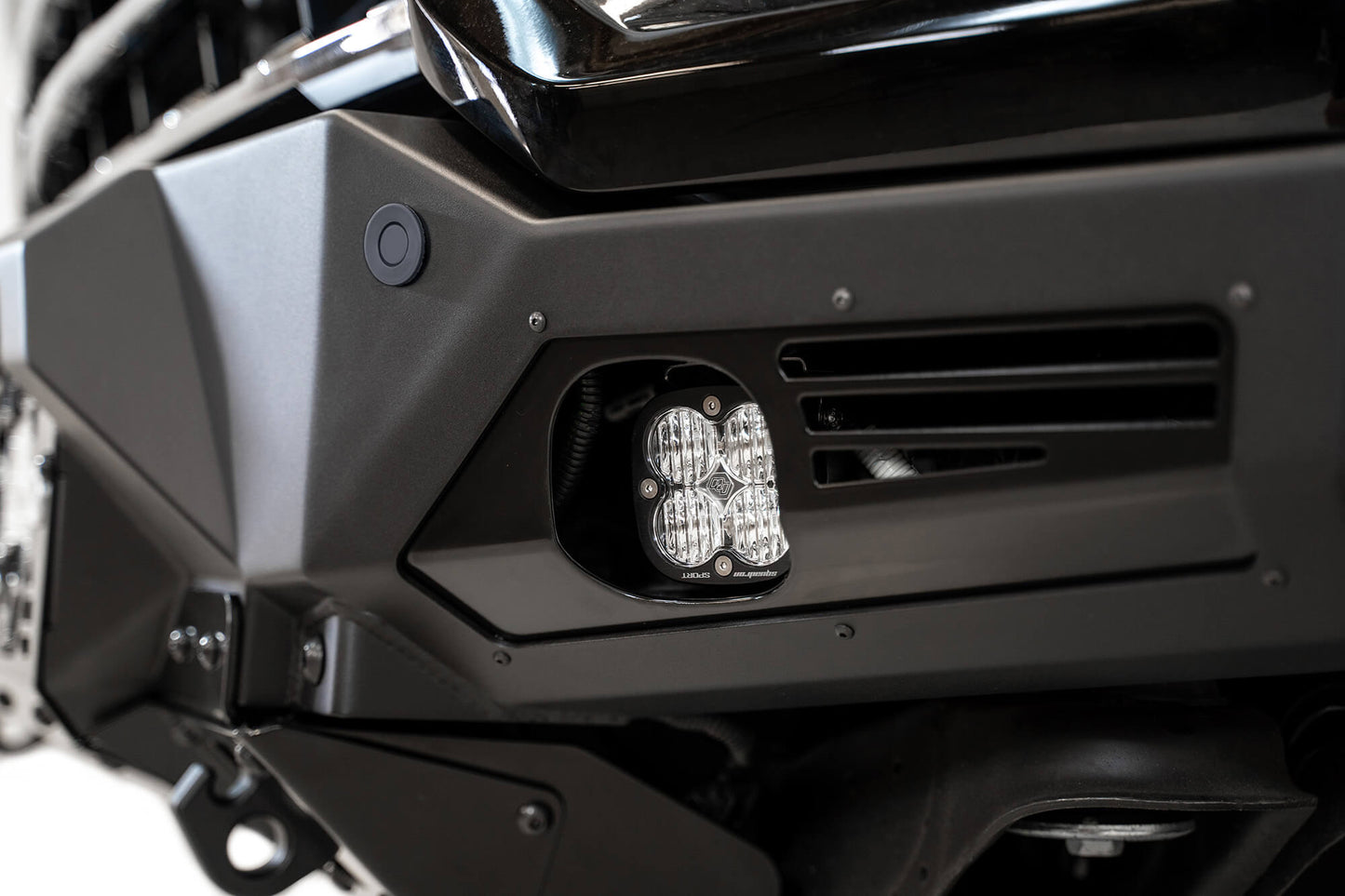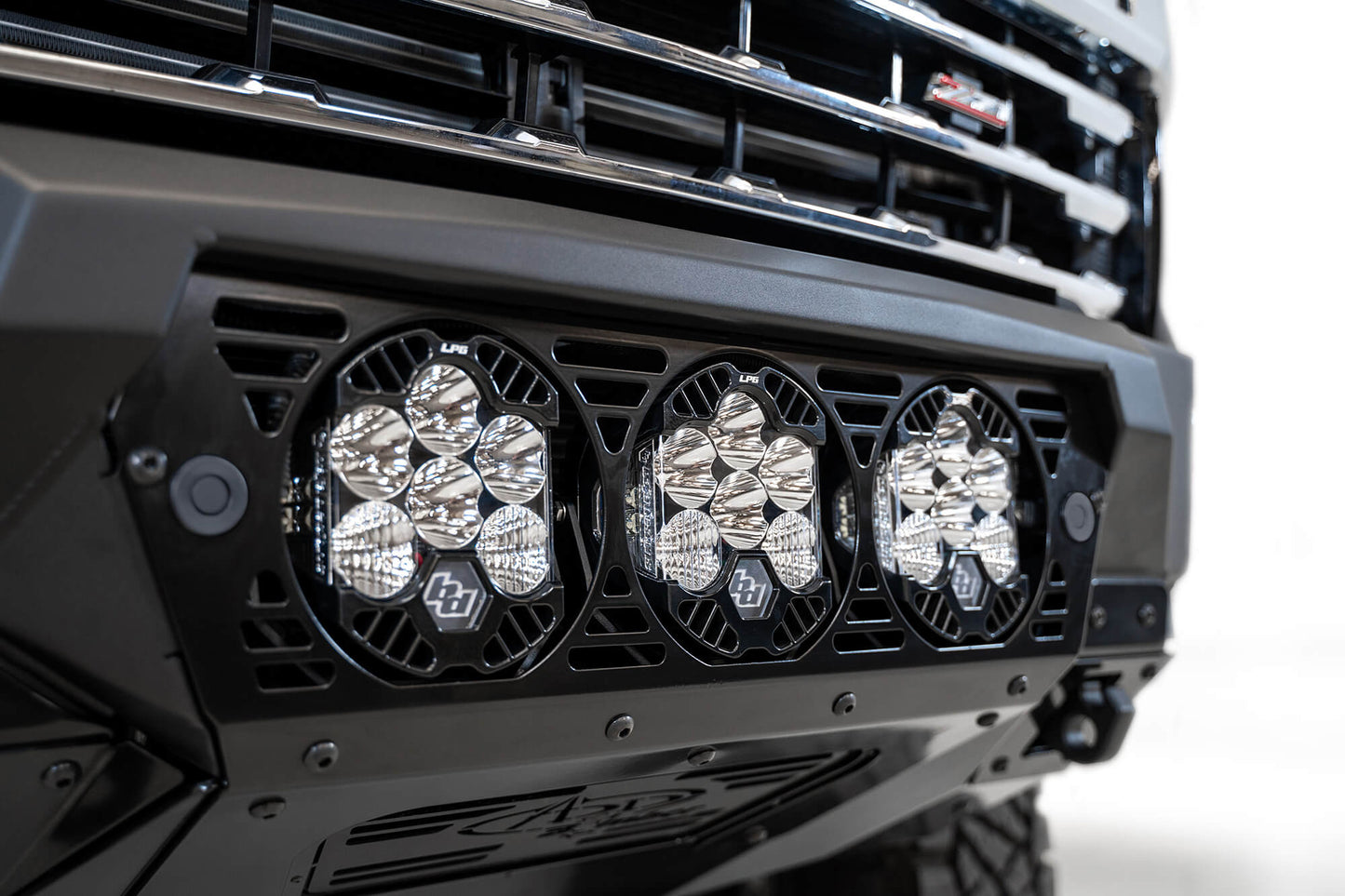 Blast through Boundaries!
ADD Bomber Front Bumper | Baja | Heritage | 2020-2022 Chevy 2500/3500
The Addictive Desert Designs Bomber Front Bumper for the 2020 and up Chevy 2500 is a slim fitting bumper. It's made with plate steel and has full 3/16" aluminum skid plates, as well as reinforced mounts for 3/4" D-Rings.
This bumper features 3 Baja Designs LP6 light mounts as well as two additional cube light mounts behind the side panels. The Bomber is fully bolt-on.
Installation
Hammer black powder coat finish

Satin black powder coat panel finish

Mounts for 3 Baja Designs LP6 round lights