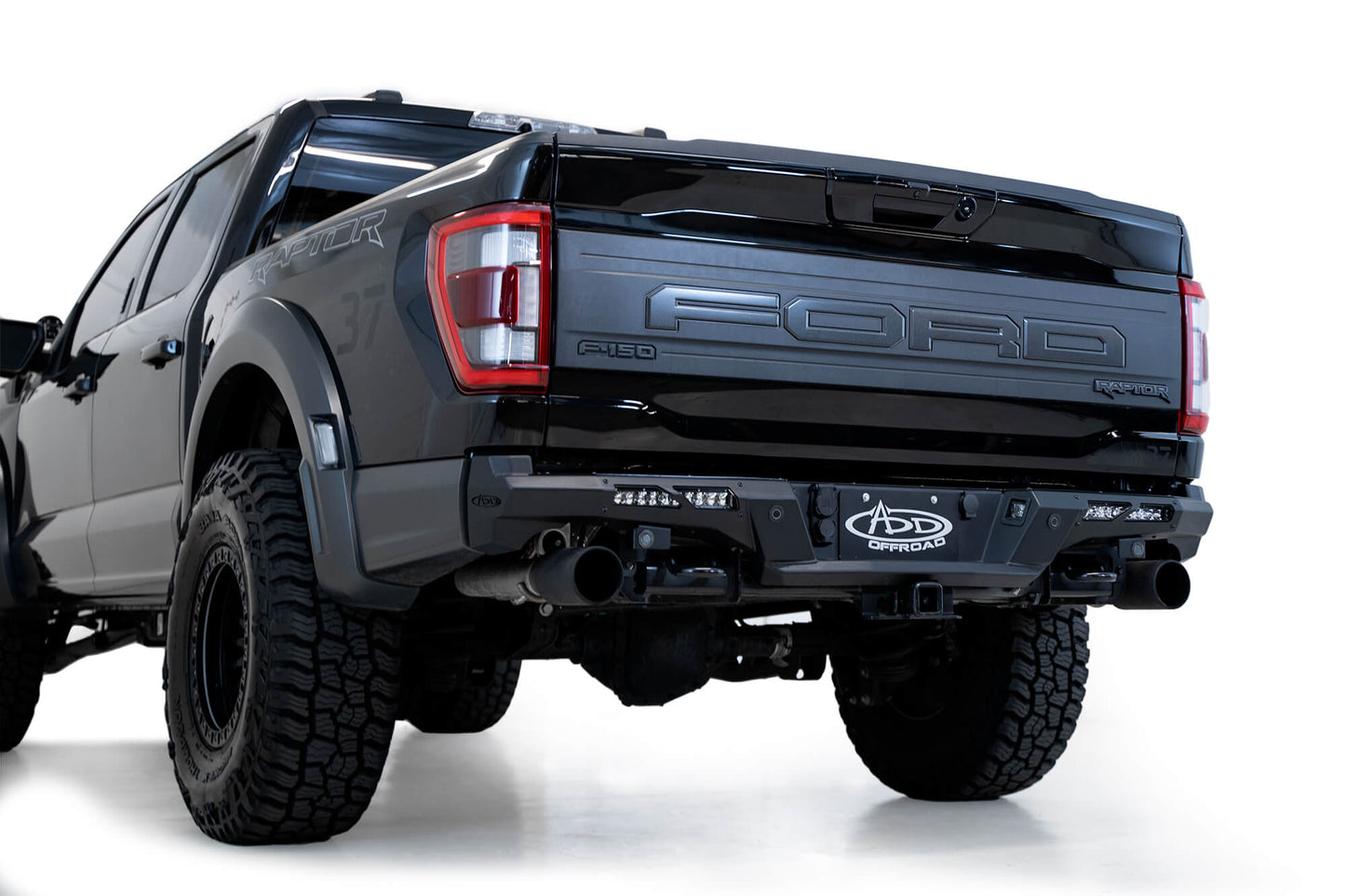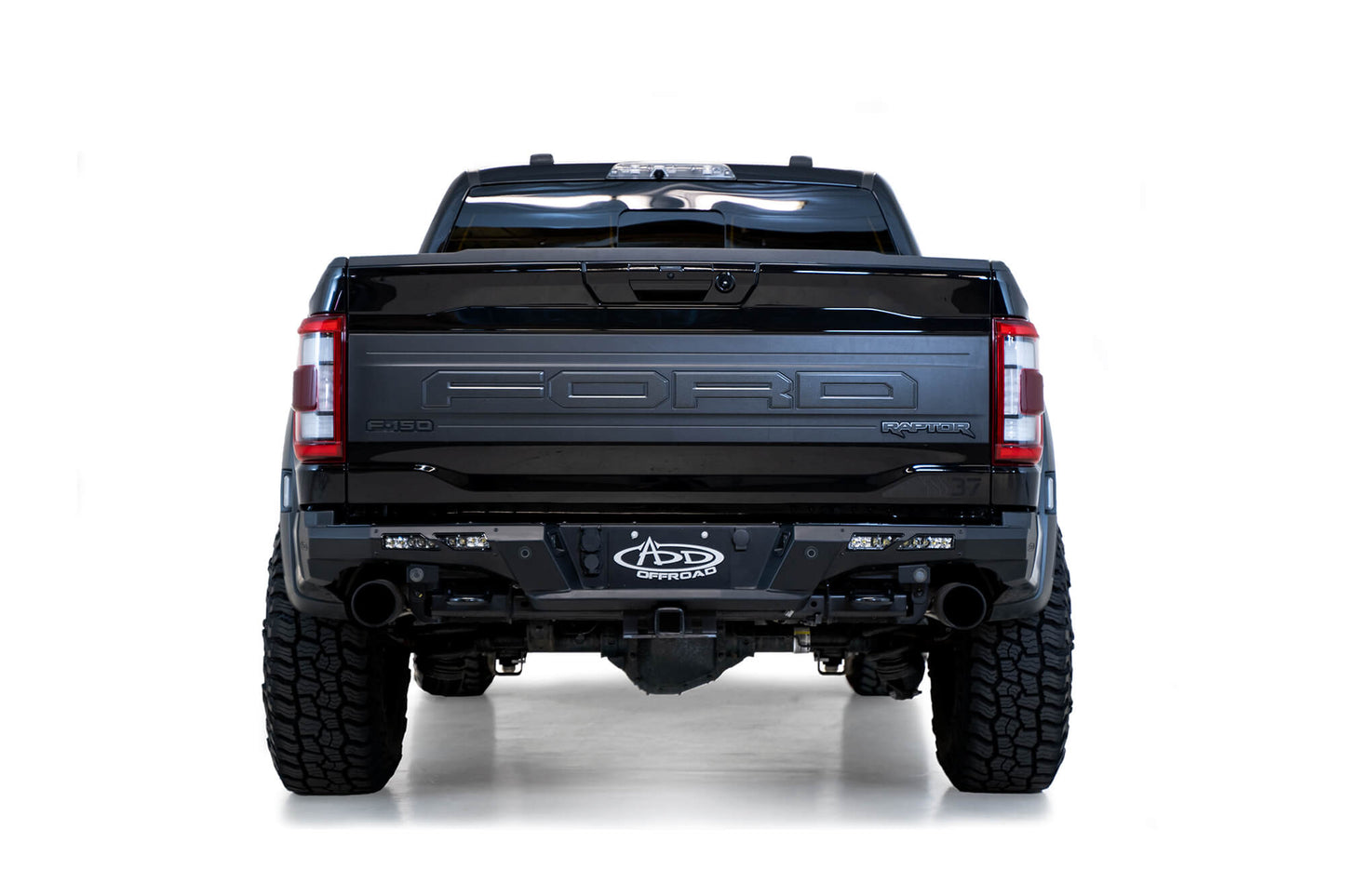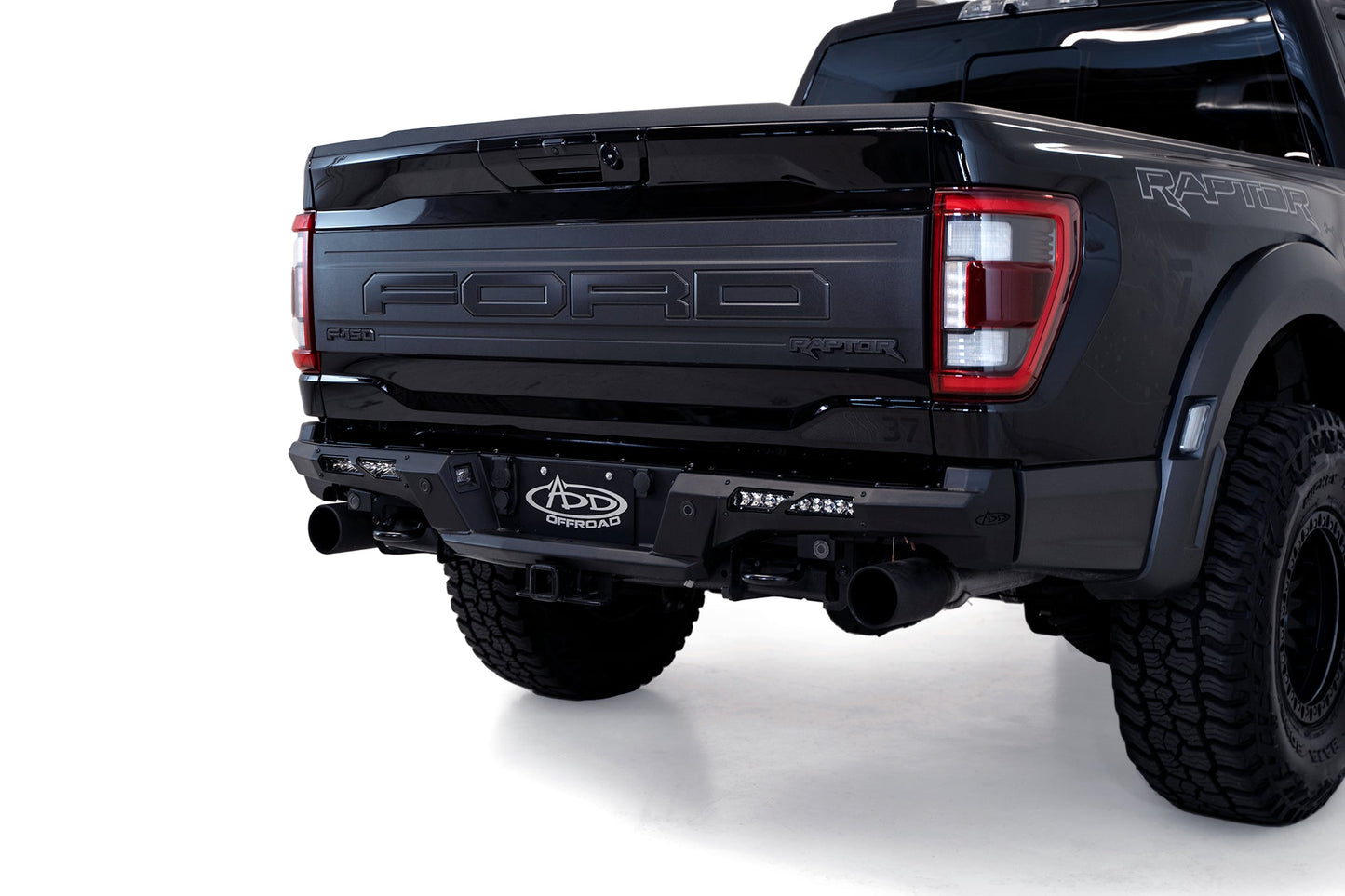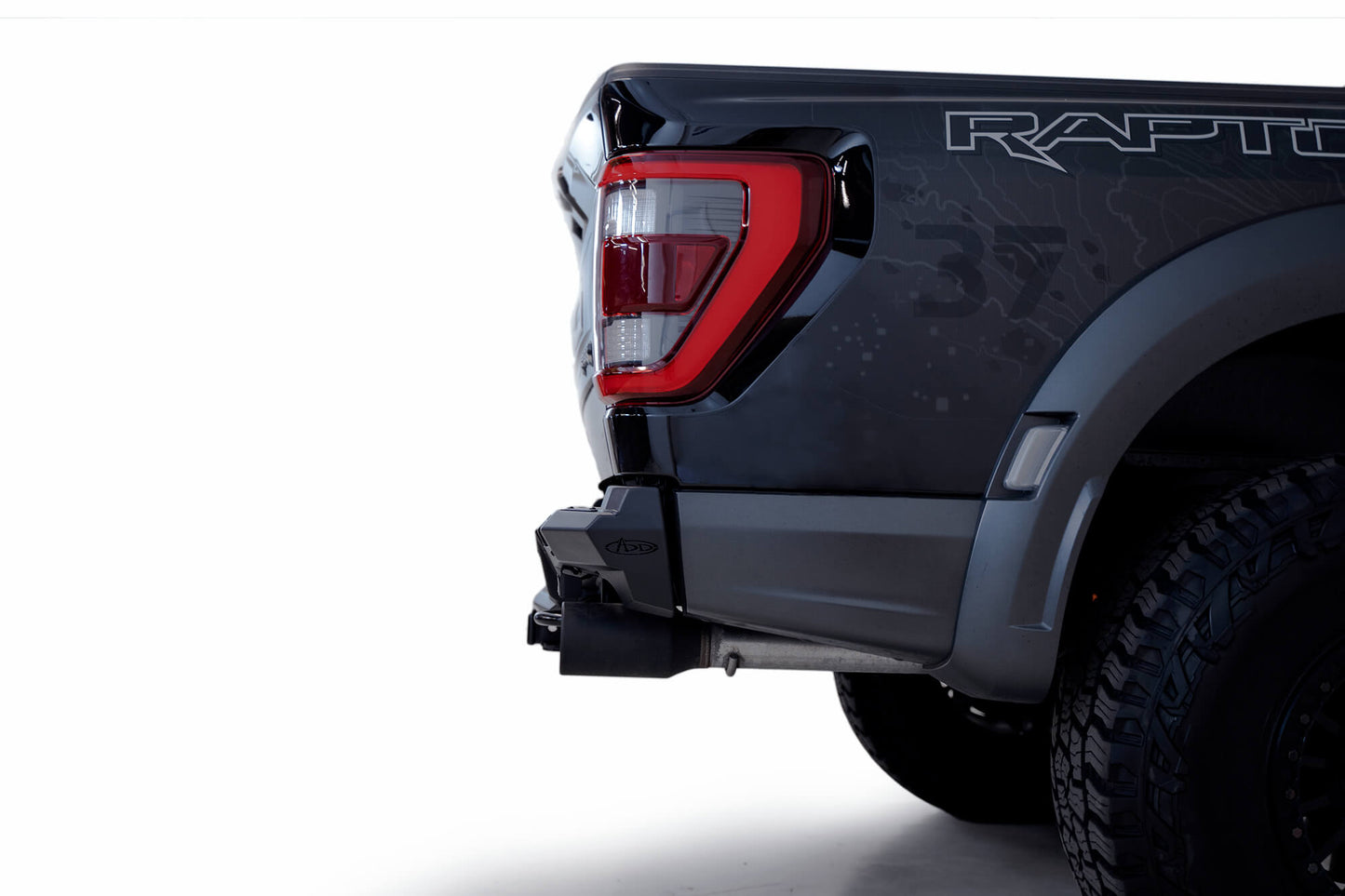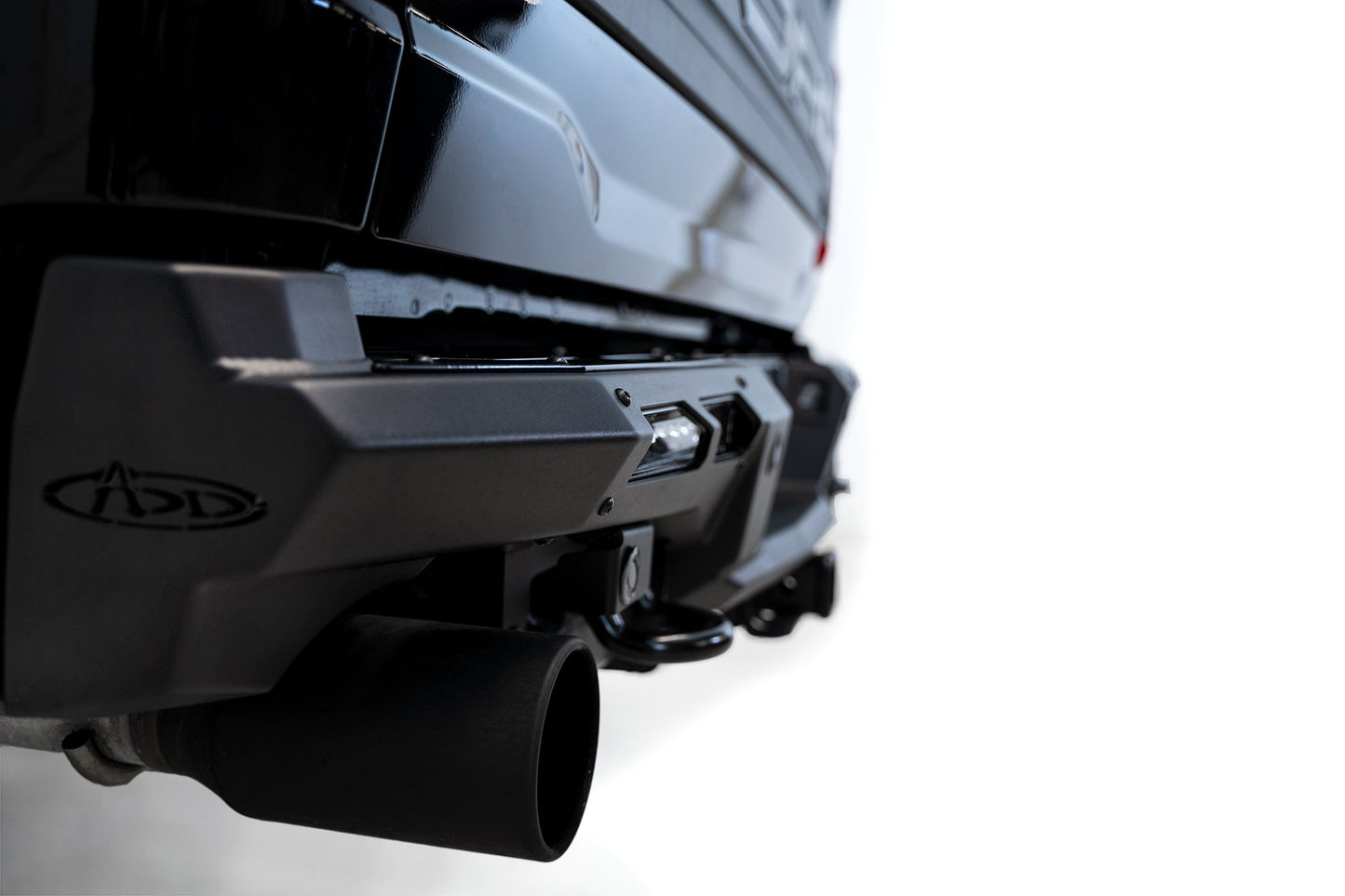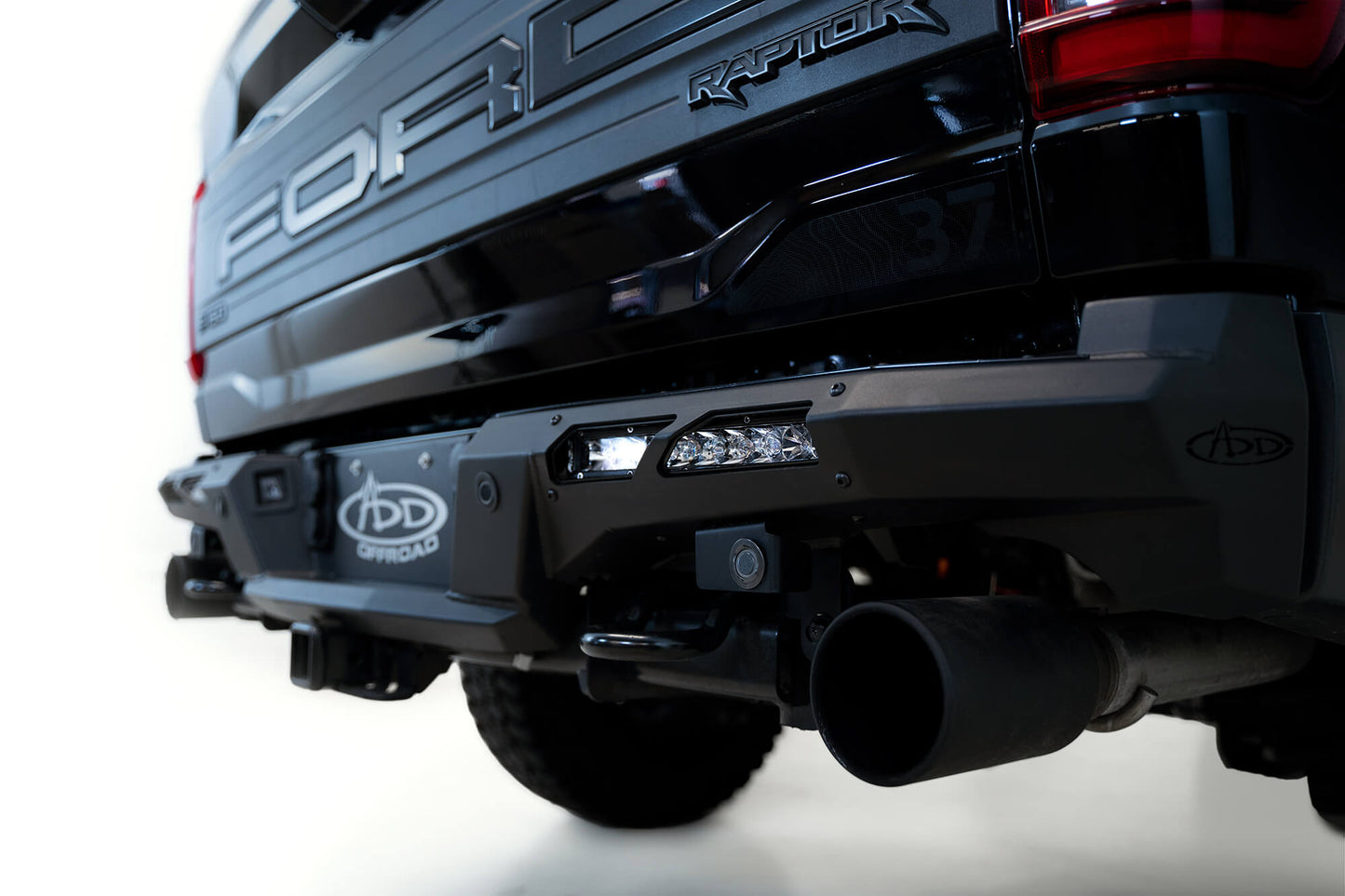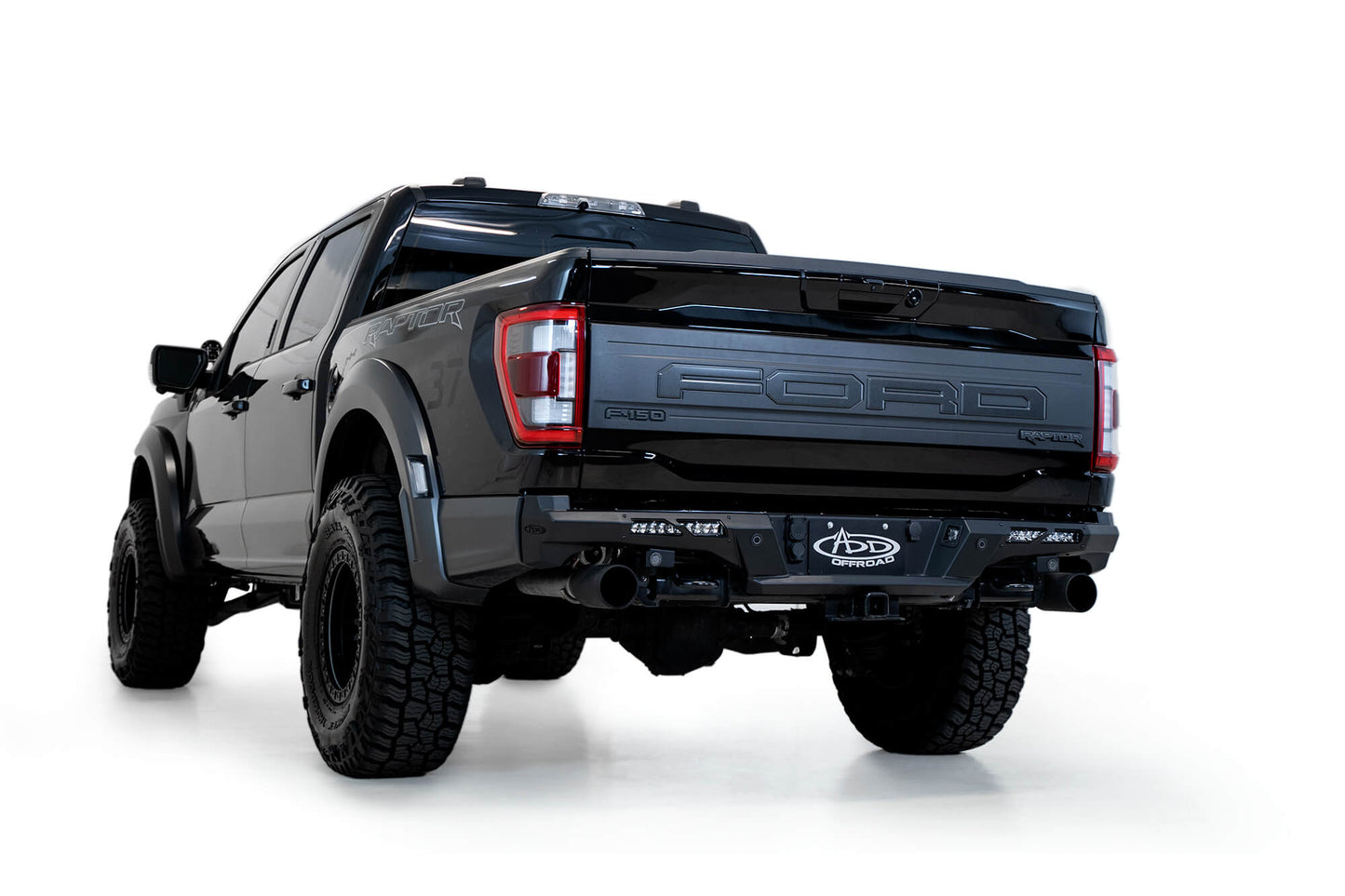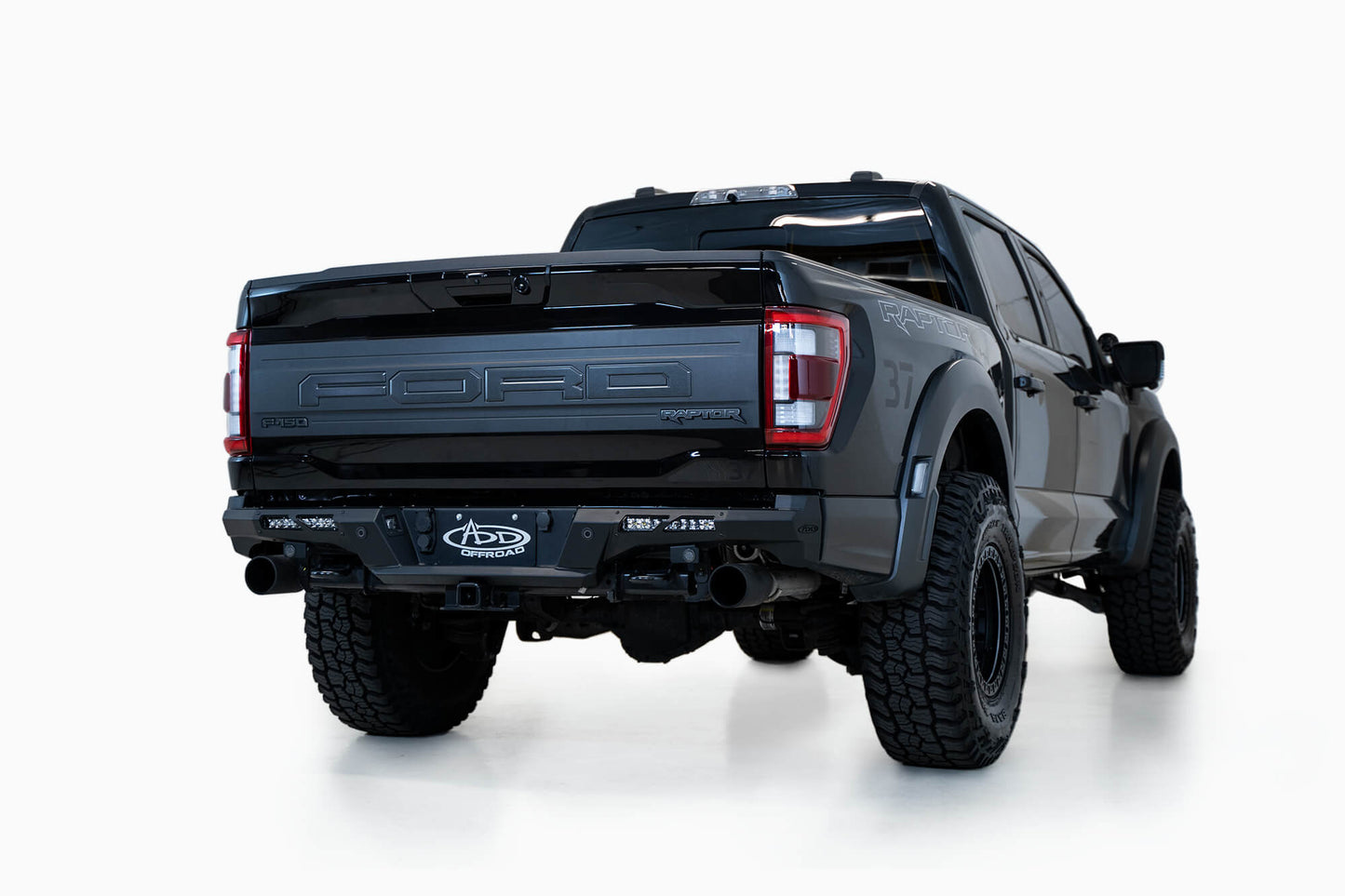 Rise Above the Ordinary!
ADD 2021-2023 Ford F-150 Raptor & Raptor R Phantom Rear Bumper
Introducing the 3rd Gen Raptor Phantom Rear Bumper: the perfect way to upgrade your ride. This high-quality, plate steel bumper is designed with a modern box structure to ensure superior protection compared to the factory option.
Its sleek wings flare out in a bold hammerhead style that looks stunning when paired with the Raptor's rear bodywork. Not only does it look great, but it also retains full functionality of the important parking/backup warning system thanks to its sensor cutouts.
The factory dual exhaust and tow hooks fit comfortably below the bumper. Additionally, you'll find mounting points for two 10-inch SR LED light bars set behind satin black aluminum accent panels— perfect for illuminating any rugged terrain you may explore.
And best of all, this bumper comes complete with all hardware, features a 100% bolt-on installation, and is Made in the USA!
Side Lights
This bumper was designed with 10" LED mounts behind side accent panels.
OEM Tow Hooks
OEM tow hooks are still easily accessible.
OEM Funtionality
OEM functionality is retained such as backup sensors, tow wiring plug and harness, and the license plate light.
Installation
Compatible with factory backup sensors
10" LED mounts behind side accent panels
OEM license plate lights retained
OEM tow hooks retained
OEM tow wiring plug/harness retained
Made in America
Backup Sensor Cutouts
Hammer Black Powder Coat Finish
Satin Black Powder Coat Panel Finish
10" SR Light Mounts