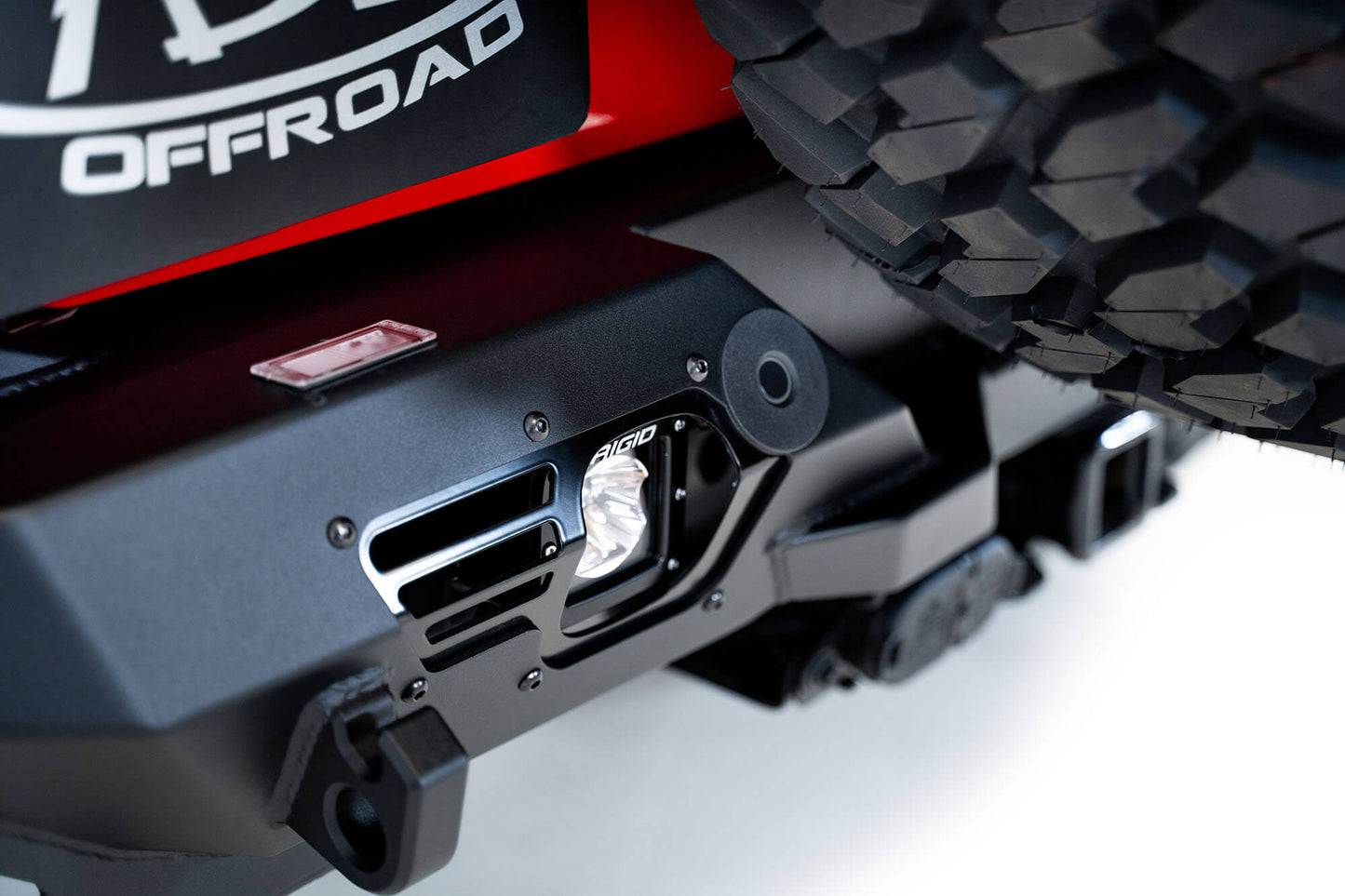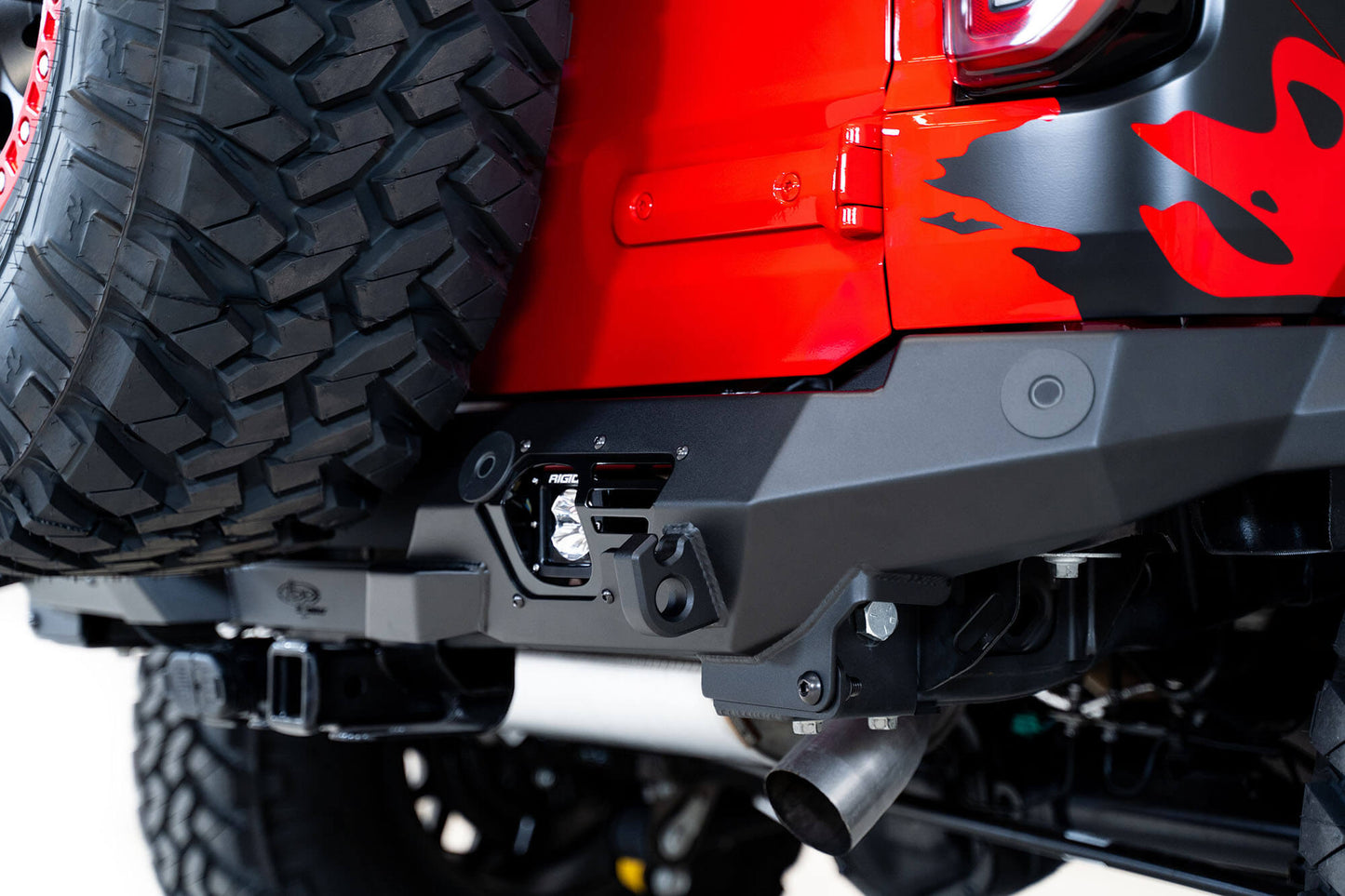 Unleash the Beast, Defend with Ease!
2021-2023 Ford Bronco Bomber Rear Bumper
ADD Offroad's Bomber Rear Bumper for the Ford Bronco is a low-profile and slim fitting bumper that closely follows the body lines of the Bronco. The Bomber is constructed of modern plate steel with a hammer black powder coat finish, and lightweight aluminum alloy panels with a satin black powder coat finish.
There are 2 universal mounting points for cube lights towards both ends of the bumper that can provide supplemental lighting at the rear of the truck.
The Bomber features two heavily reinforced clevis mounts that accept soft to provide recovery options. The bumper also has sensor cutouts in order to retain full-functionality of the parking sensor system.
The bumper sits just above the OEM tow hooks, allowing them to be used as intended. A license plate bracket is included with the Bomber that relocates the plate above the bumper, and is bolted into the same mounting points as the spare tire carrier.
The OEM license plate light can be installed in this new location on the top of the bumper. As always, this is fully bolt-on and Made in America.
OEM Sensors
The bumper was designed to retain the OEM parking sensors in equipped models.
Side Lights
You can mount a cube light behind each side panel of the bumper.
OEM Tow Hook
The bumper was designed to retain the OEM tow hook.
Installation
Modern plate steel design
Side mounts for 2 cube lights
Reinforced Clevis Mounts Accept Soft Shackles
Retains OEM tow hooks
Retains OEM parking sensors
Fully bolt-on
Made in America