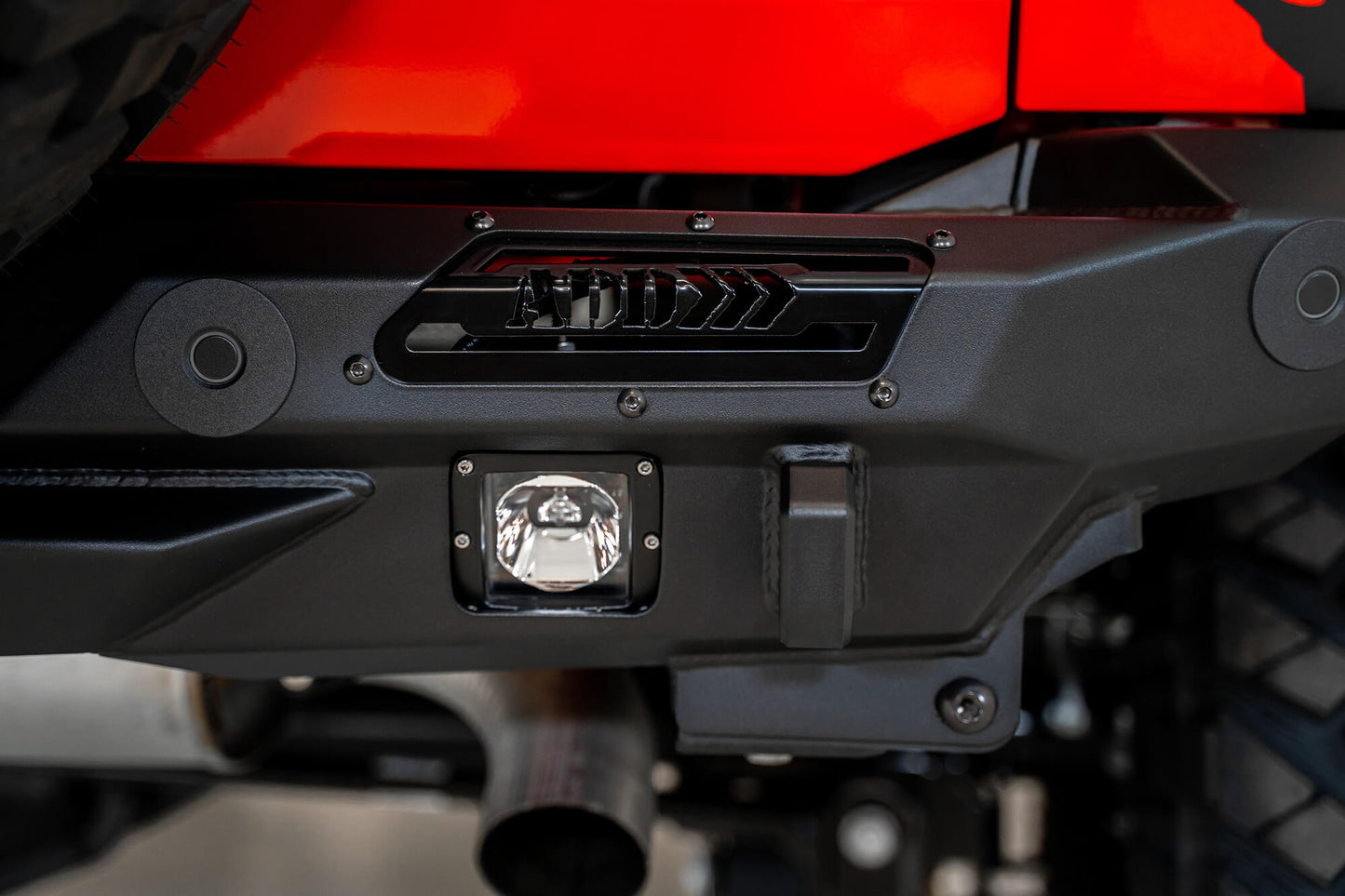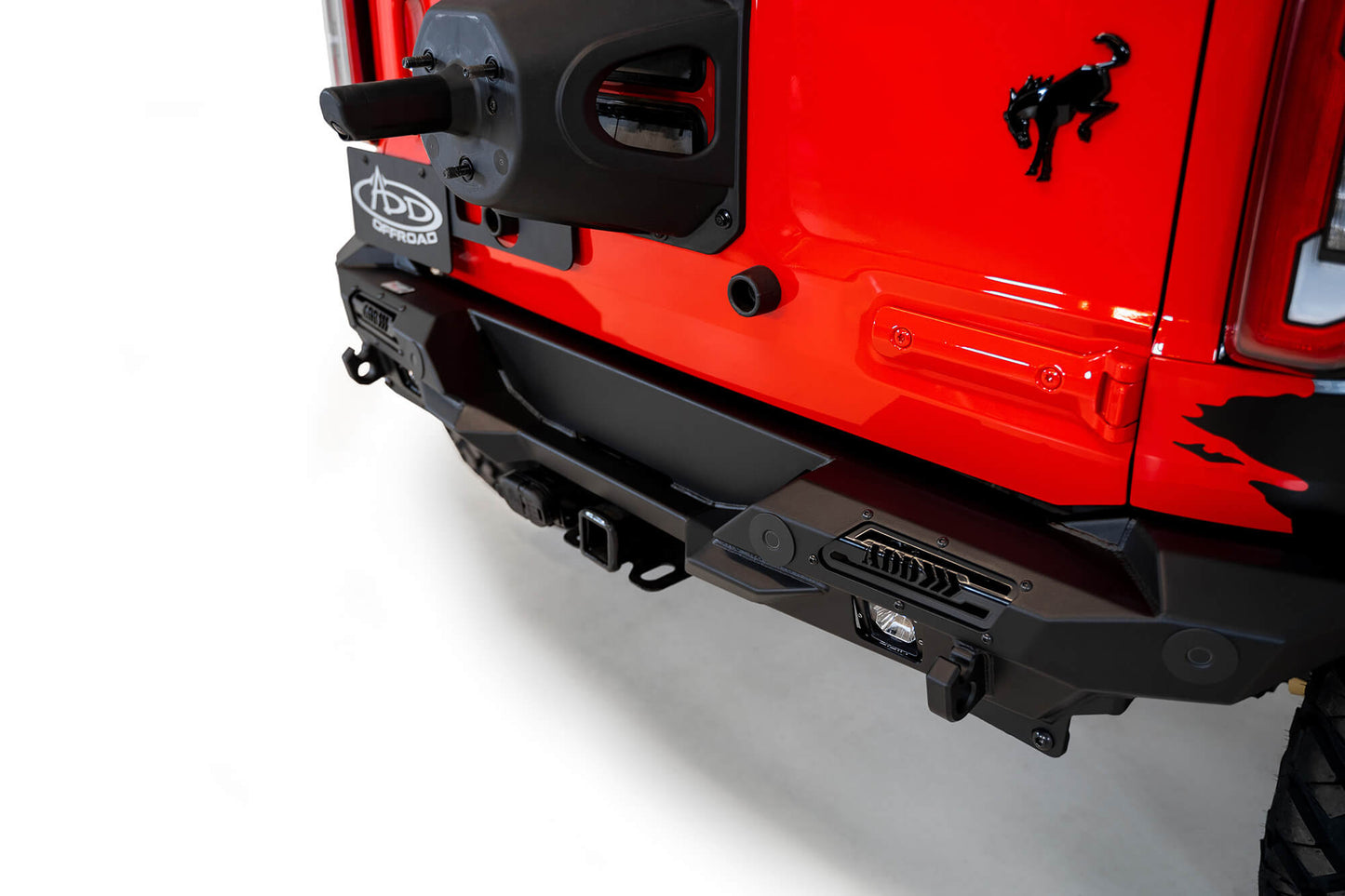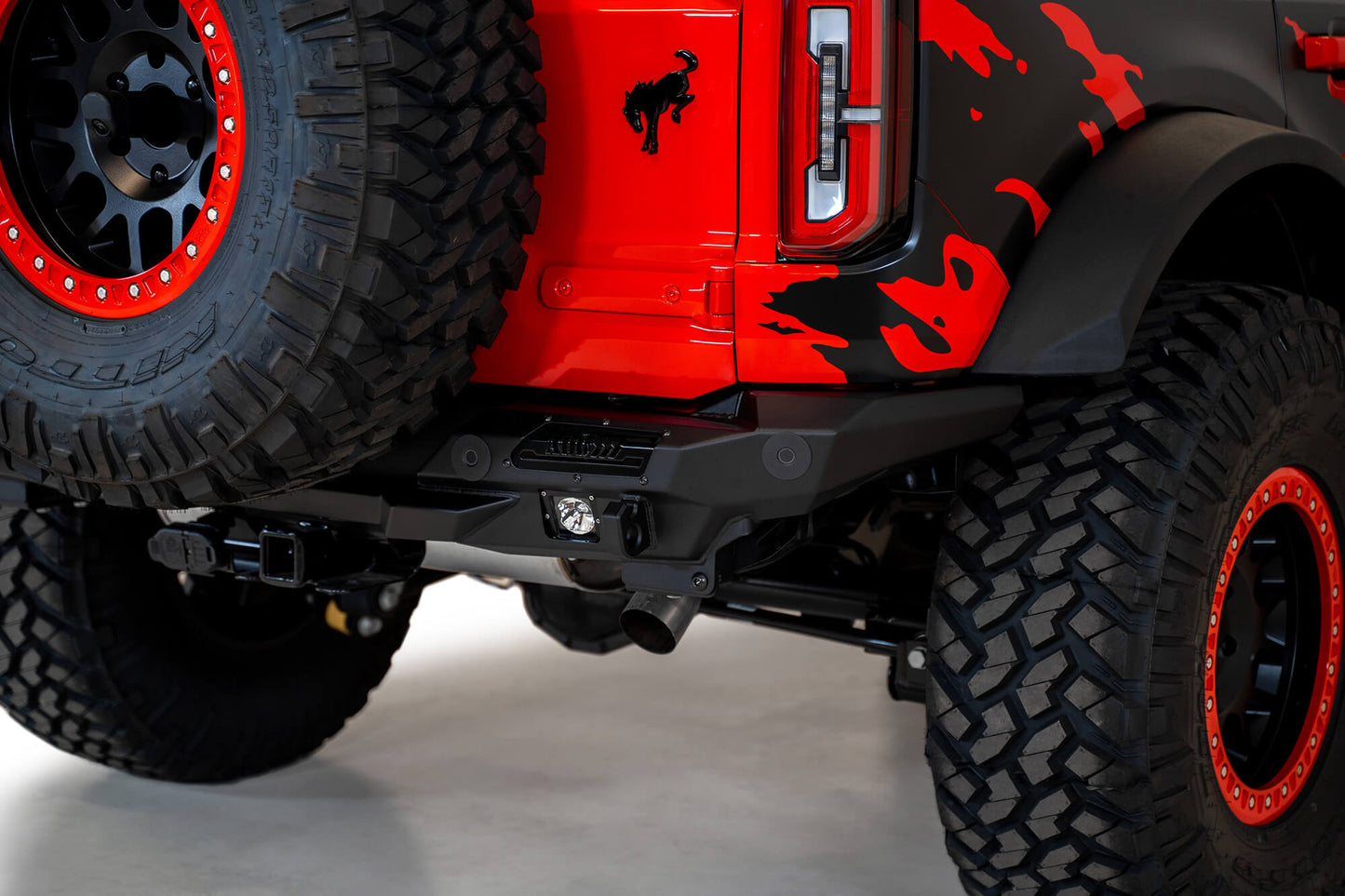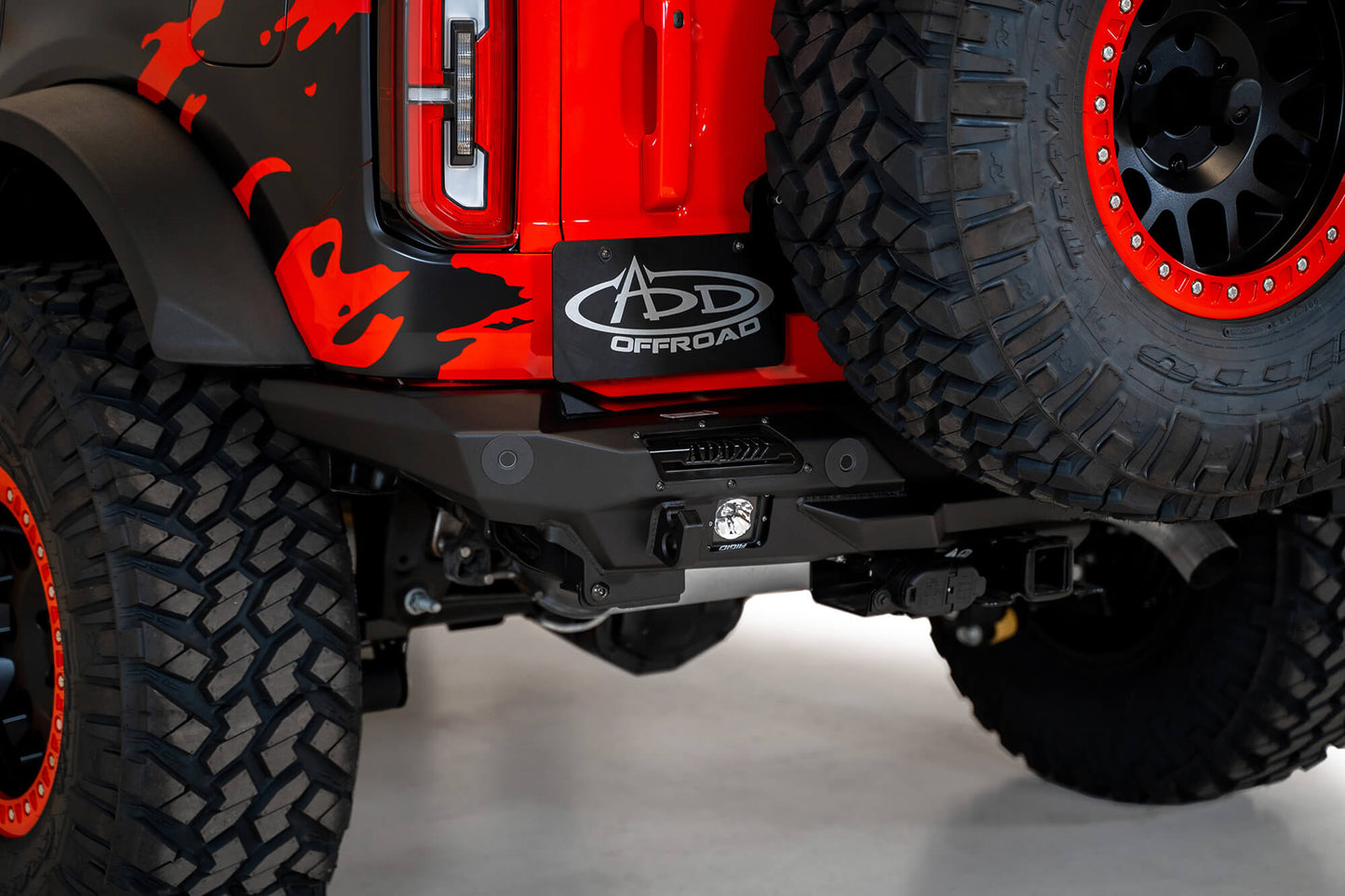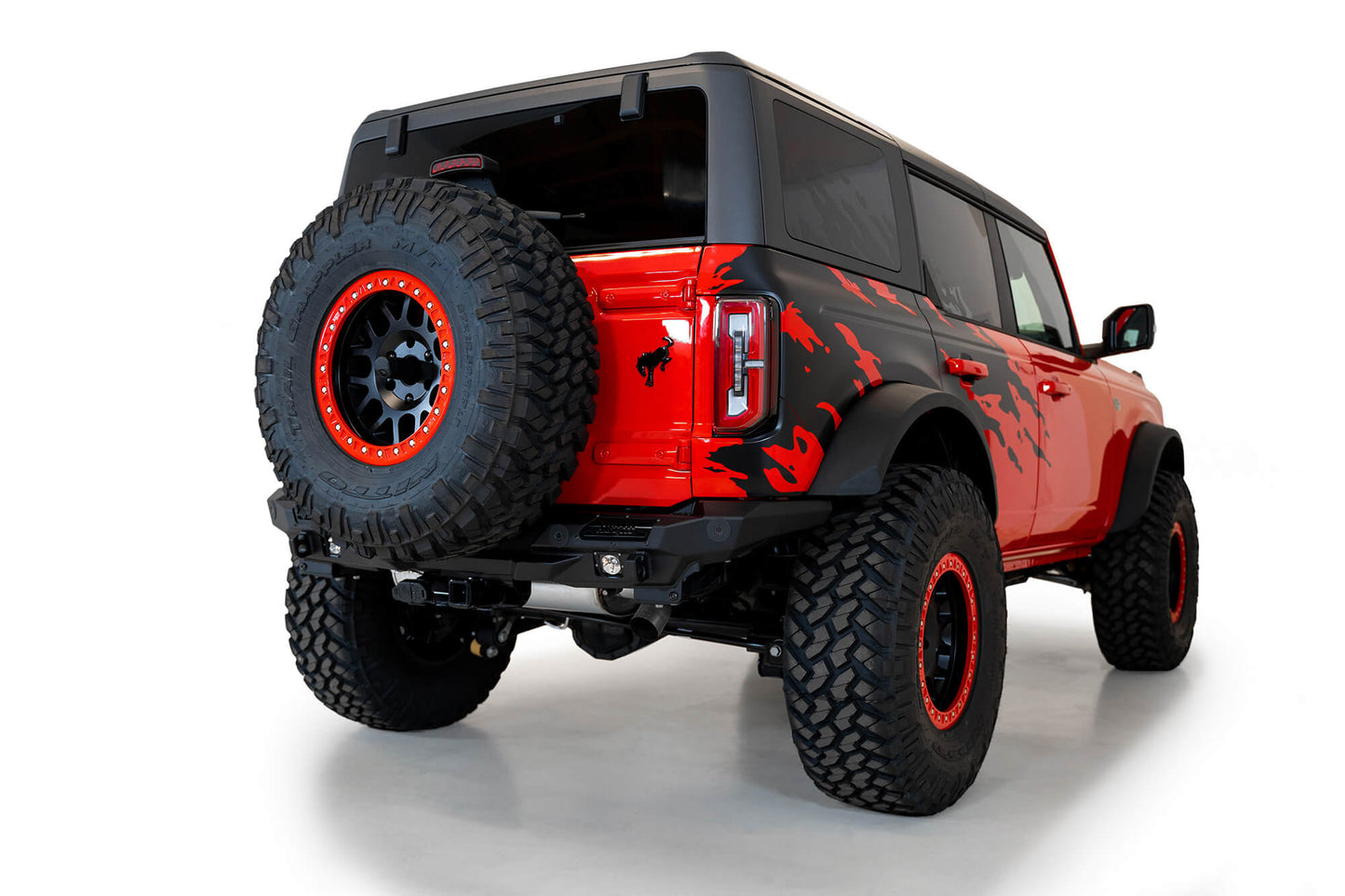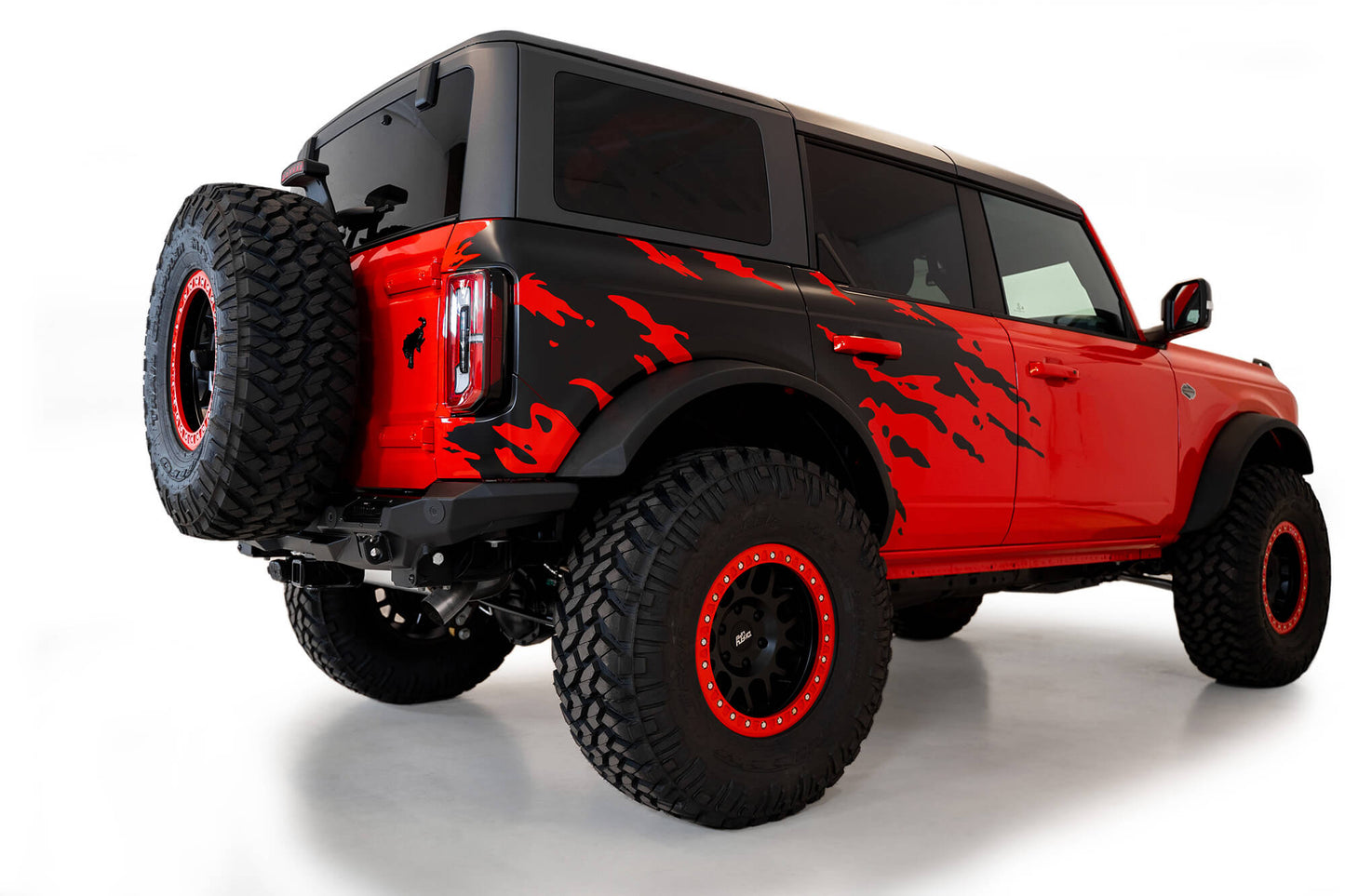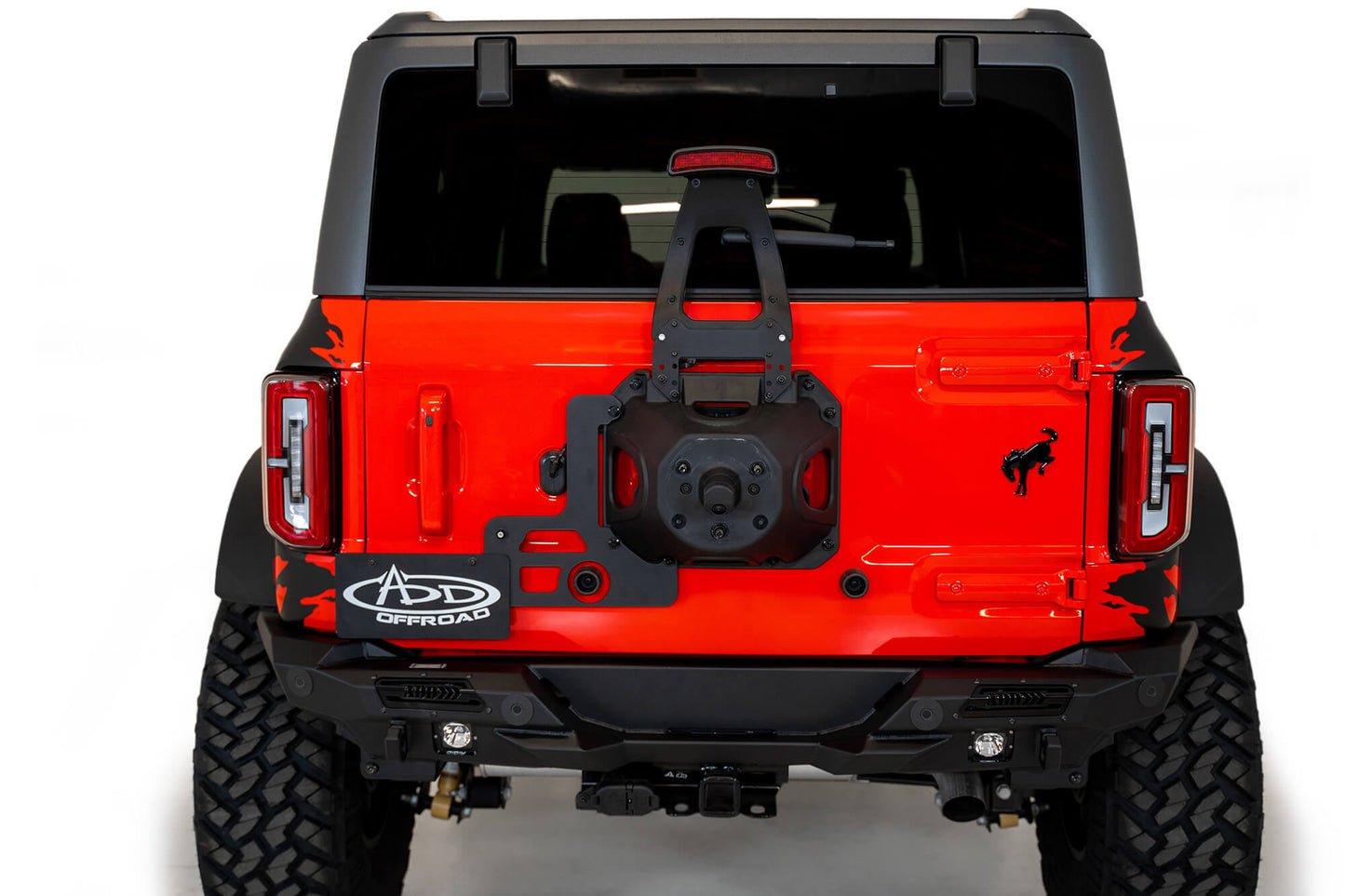 Unleash Your Inner Warrior, Embrace the Stealth!
ADD Ford Stealth Fighter Rear Bumper | 2021-2023 Bronco
The Stealth Fighter Rear Bumper has a low-profile, modern plate steel design that stays tight to the rear of the Bronco. There are two mounting points for rear-facing cube lights, and an integrated license plate mount that also retains the license plate light.
The bumper has cutouts for the OEM parking sensors, and for non-sensor Bronco models we provide plugs for the sensor holes. The Stealth Fighter was designed to fit above and around the OEM hitch and trailer plug.
There are two reinforced clevis mounts for soft shackles that provide recovery options when driving off-road. The bumper has clearance for up to a 37-inch spare tire, and we include a third brake light relocation bracket to accommodate the larger size.
As always, this Bronco Bumper is fully bolt-on and Made in America.
Steel Plate Design
A modern plate steel design ensures the Stealth Fighter can sit as close to flush as possible to the Bronco for a clean look.
Side Lights
You can mount a cube light behind each side panel of the bumper.
OEM Features Retained
The bumper was designed to retain the OEM parking sensors, tow hitch, trailer plug, and license light in equipped models.
Installation
Modern Plate Steel Design
Low Profile Fitment Stays Tight to Rear of Truck
Two Rear Facing Cube Light Mounts
Retains OEM Parking Sensors
Integrated License Plate Mount That Retains OEM Light
Includes Relocation Bracket for Third Brake Light to Fit 37" Spare Tire
Reinforced Clevis Mounts Accept Soft Shackles
Retains OEM Hitch and Trailer Plug
Fully Bolt-On
Made in America