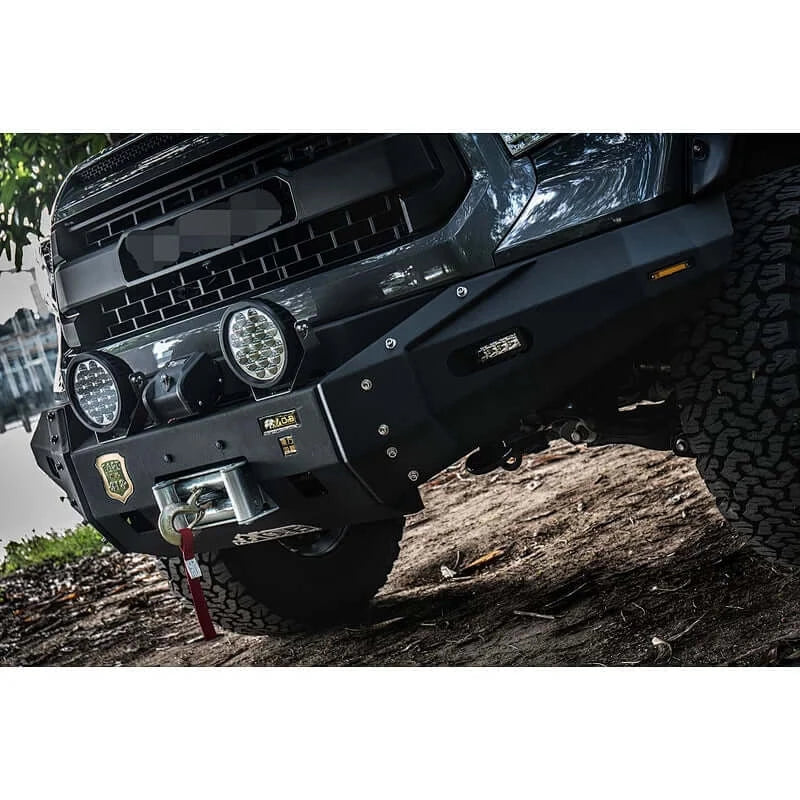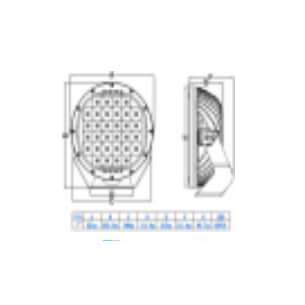 Illuminate your path with confidence!
7" LED Driving Light with Background Light
thanks to this exceptional driving light. Choose from spot, flood, combination, or bat beaming patterns for your specific needs.
With over 50,000 hours of average lifespan and 5 years of continuous use, this light will be your trusty companion for the long haul.
Experience top-notch optical efficiency at 94% with a GE LEXAN lens that's 100% optically clear, ensuring instant on/off, no warm-up required.
Operate in extreme conditions with an impressive temperature range from -40 to +145 degrees, backed by an oversized heat sink and low power consumption.
Embrace the elements with pride; this light boasts the best-in-field IP69K waterproof rating and military-standard breather.
The unique durable Mar/UV resistant painting technology ensures it looks good and performs exceptionally, even in harsh conditions.
With CE, RoHS, IP68, IP69K, E-mark, and SAE certificates, this light stands out in terms of quality and safety.
Enjoy 37.2% higher Lux output while consuming less energy. Its lighting pattern is smooth, wider, and reaches further without dark zones.
Built to withstand high temperature, low temperature, temperature shock, UV exposure, humidity, salt fog, sand and dust, vibration, and altitude.
Perfect for ATV, SUV, project vehicles, off-road adventures, mining vehicles, heavy equipment, trucks, motorcycles, boats, and more.
Upgrade your lighting game with the 7" LED Driving Light with Background Light - Where Durability Meets Brilliance!
Reflector patterns available in spot, flood, combination or bat beaming

50,000+ hours average lifespan

5 years of continuous use

94% optical/reflector efficiency

9-36 Volt DC Input

GE LEXAN lens, 100% optically clear

Instant on/off, no warm-up

Operating Temp: -40 ~ + 145 deg

Oversized heat sink

Low power consumption

IP69K waterproof rating, best in this field

Military standard breather

Unique Durable Mar/UV resistant paiting technology

Waterproof DEUTSCH connector

CE, RoHS, IP68, IP69K, E-mark, SAE certificates

37.2% higher in Lux, while consuming less energy

Better lighting pattern, looks smooth, wider, further and no dark zone in light patterns

High Temperature, Low Temperature, Temperature shock, UV, Humidity, Salt Fog, Sand and Dust, Vibration, Altitude

Usage: ATV, SUV, Project vechicle, off road , 4x4 ,mining vehicle , heavy equipments Truck,Motorcycle, Boat etc