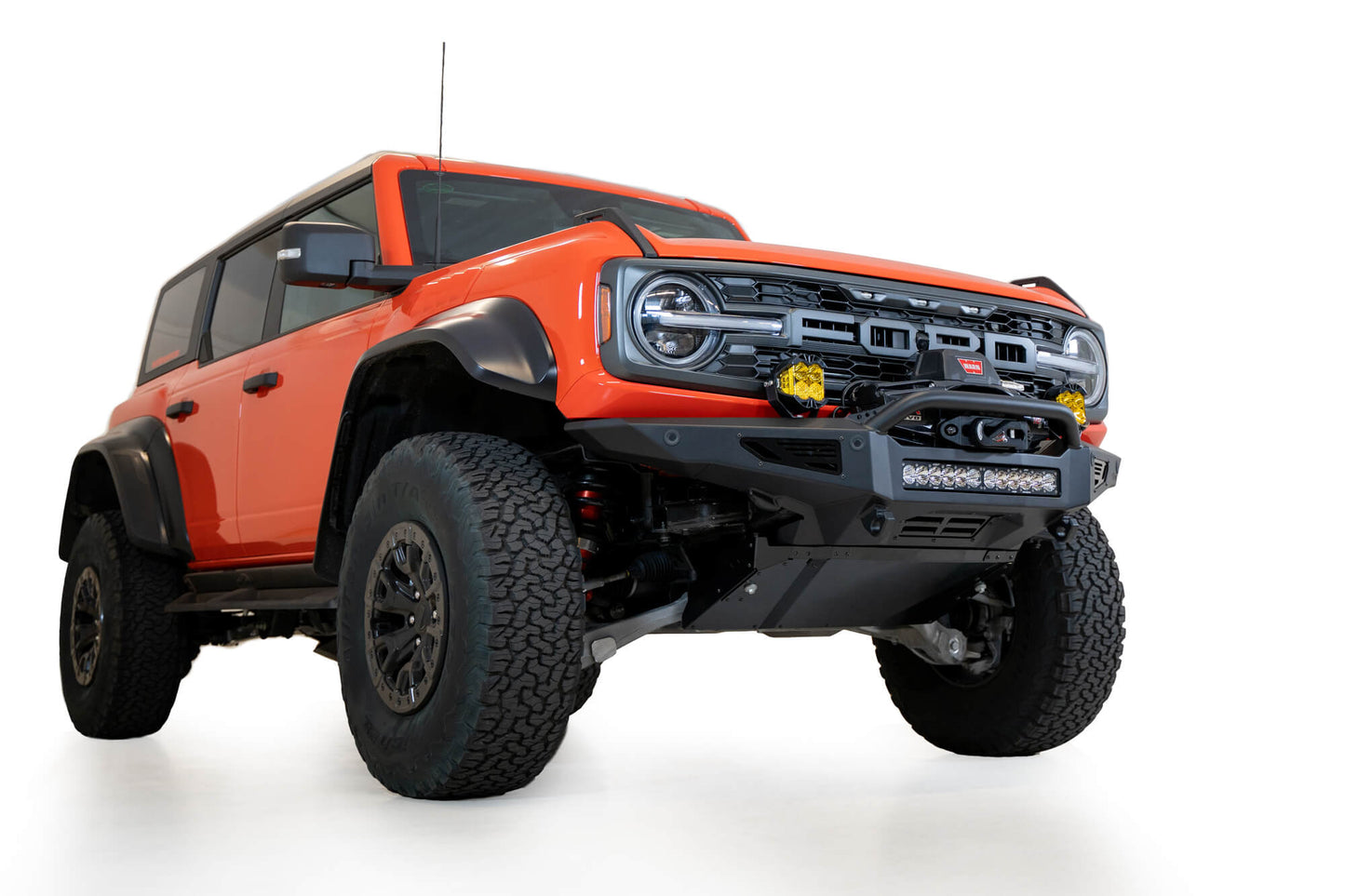 Unleash the Raptor Fury! Tame the Terrain!
ADD Ford Front Skid Plate | Rock Fighter & Bomber Bumpers | 2023 Bronco Raptor
The Bronco Raptor Front Skid Plate is designed to provide superior protection to your vehicle. Made from 3/16-inch aluminum alloy, it replaces your stock OEM skid plate for use with our Rock Fighter and Bomber Front Bumpers and is fully bolt-on, with no cutting or welding required. 
The Skid Plate is both sturdy enough to absorb impacts in rugged terrain, while protecting your vehicle's essential components and undercarriage from dirt and debris.
Its satin black powder coat finish adds style as well as protection from weather elements like salt, corrosion, and rust. And because it's made in America, you can trust its quality and durability - on and off the road!
Installation
High grade 3/16" aluminum alloy
Fully bolt-on
Satin black powder coat panel finish
Made in America
High grade 3/16" aluminum alloy
Satin black powder coat panel finish