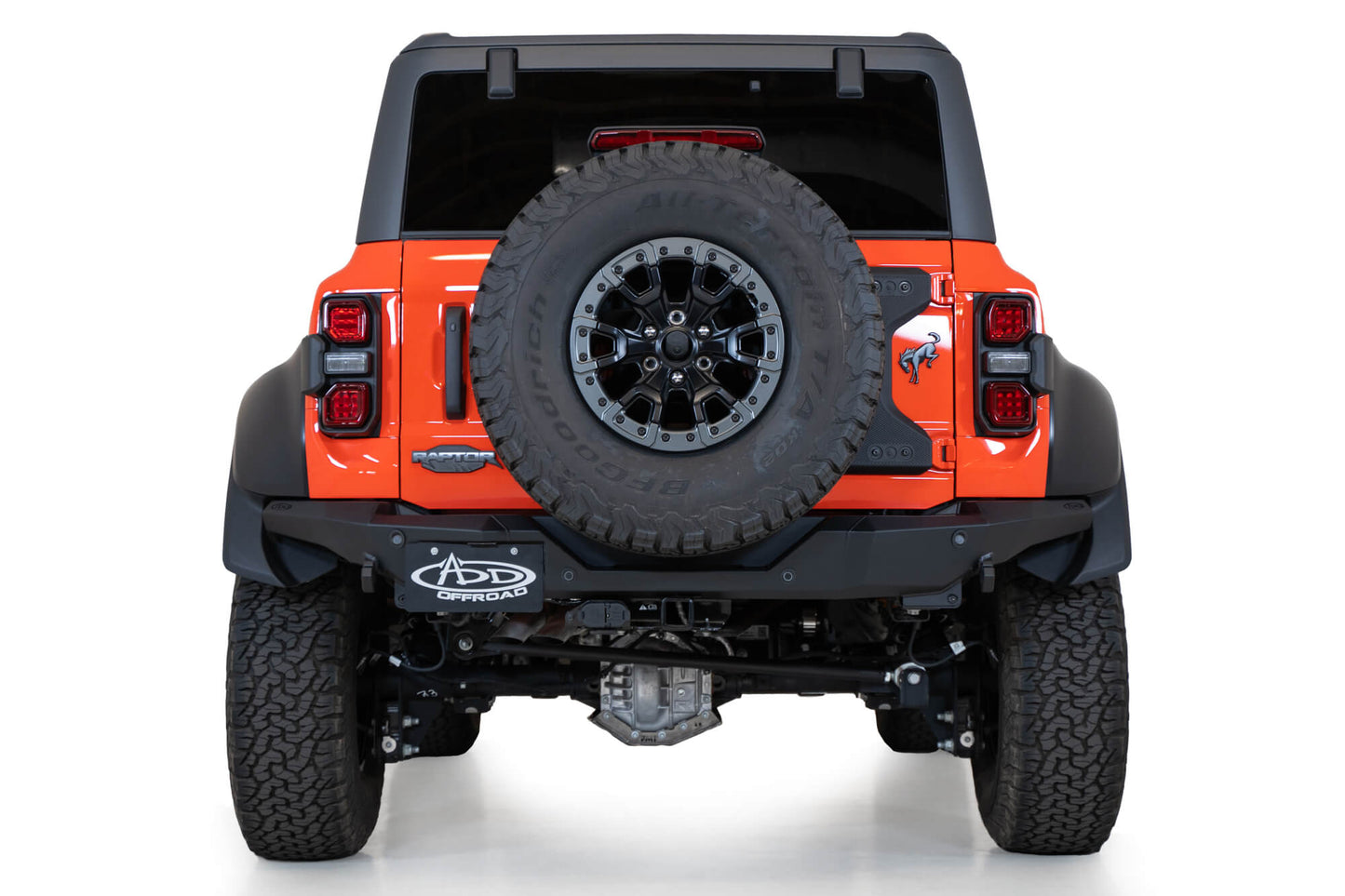 Unleash the Raptor Roar!
ADD Ford Rock Fighter Rear Bumper | 2023 Bronco Raptor
The Rock Fighter Rear Bumper is the perfect addition for those looking to enhance their Bronco Raptor. With a low profile and sleek design, it's designed with contours engineered to flow seamlessly with the rear end - including the large Raptor fender flares.
The modern plate steel construction guarantees durability even whether you're crawling rocks on the trail, or racing through the desert. In addition, you don't have to worry about sacrificing any convenience features: its design allows for compatibility with the factory-installed tire mount, backup camera, parking sensors, and license plate light.
We've also incorporated two reinforced clevis mounts accept soft shackles for maximum recovery options in case of an emergency. The Rock Fighter can be installed with or without the factory mud flaps.
As always, this is fully bolt-on and Made in the USA.
Fits with or without Mud Flaps
Some states require rear mud flaps, so we made our bumper to fit with or without the OEM flaps. For a cleaner look, trim the mudflap to line up with the bottom of the bumper side wing.
Retains OEM Features
Don't sacrifice the extra amenities that your Bronco came with. Tire mount, back up camera, parking sensor, license plate light and hitch are all retained.
Reinforced Clevis Mounts for ¾" D-Rings
These provide recovery options in the rare case you get your Braptor stuck and need a little help getting back on the trail.
Installation
Retains OEM Tire Mount & Backup Camera

Retains OEM Parking Sensors

Retains OEM Hitch

Retains OEM License Plate Light

Fits with or without Mud Flaps

Reinforced Clevis Mounts Accept Soft Shackles

Fully Bolt-On

Made in America