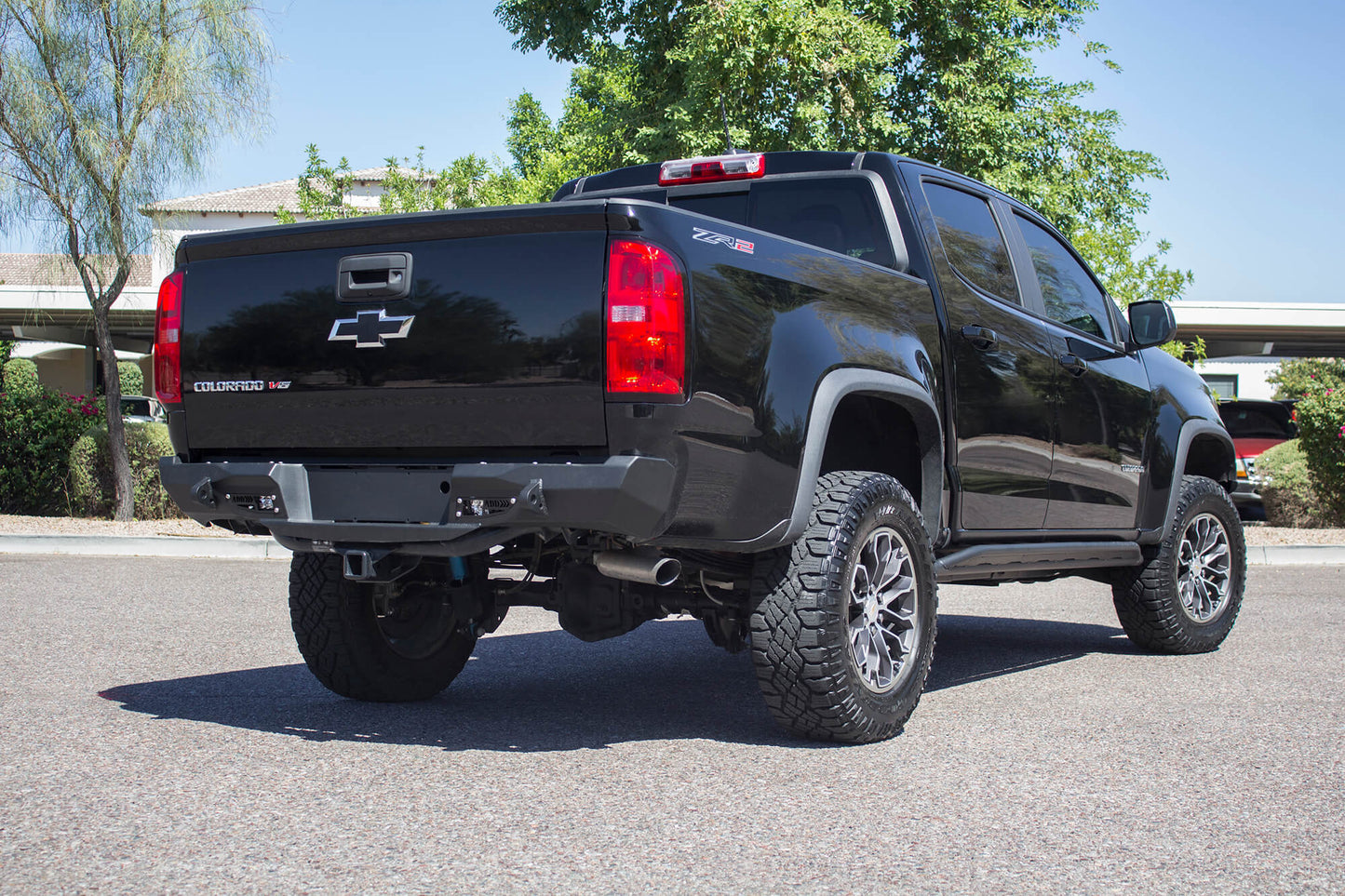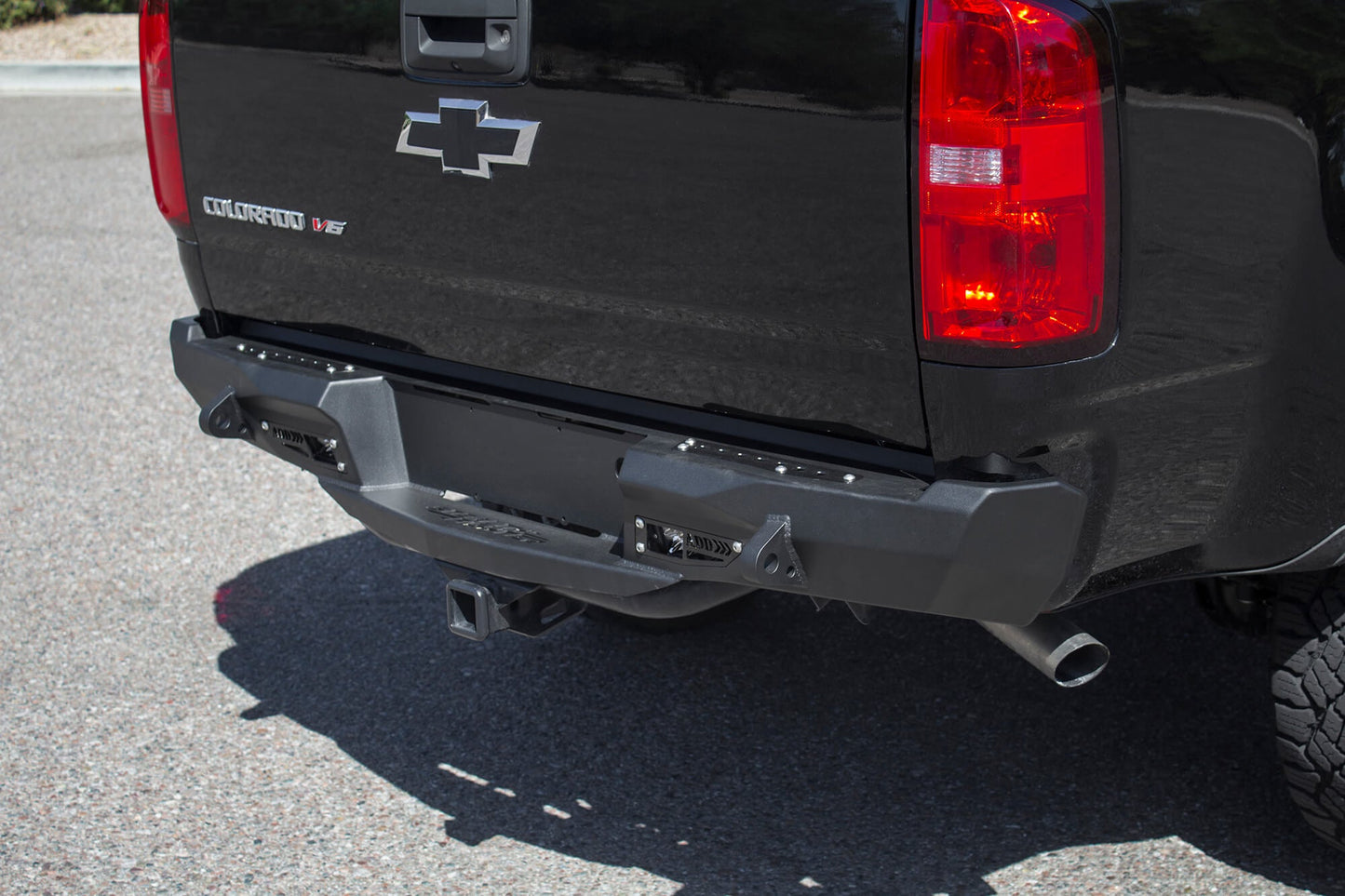 Unleash the Beast Within!
ADD Chevy Stealth Fighter Rear Bumper | 2017-2020 Colorado ZR2
Upgrade your Chevy Colorado ZR2 rear bumper with the Stealth Fighter steel plate bumper. The unique styling transforms the look of your truck.
Two rear facing cube light mounts provide your ZR2 with additional lighting. D-Ring mounts have been reinforced so your truck isn't left stranded in a crucial situation.
Fully bolt-on Chevy Colorado bumper means that no cutting or welding is required for installation.
Installation