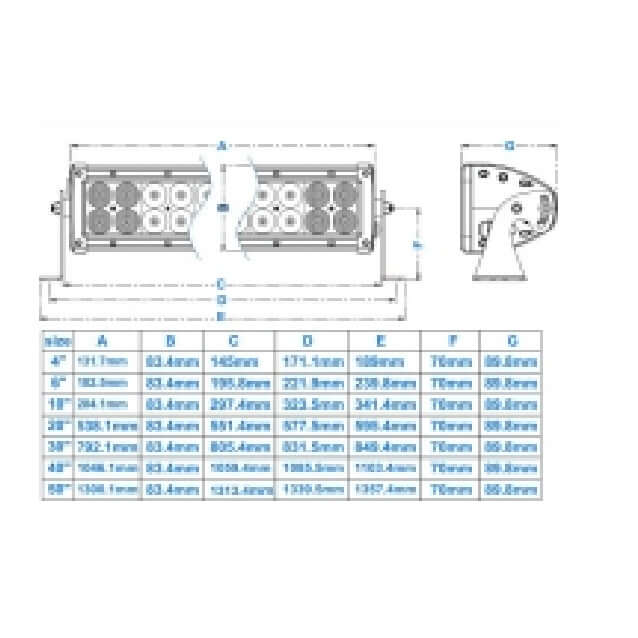 It has a combined (near + far) type of lighting. Half of the LEDs are set to close range, and half to long range. Very powerful beam. condensation is formed.
Degree of protection against dust and moisture IP68.

Light color: white.

The illumination range of this headlight is 1850 meters.

Beam Angle: 10-25°

Refers to the series: D1, Hybrid.

Ge Lexan polycarbonate lenses are lighter than their glass counterparts and much more transparent (clarity: 94%).

Current consumption: 12.7 A.

Working voltage: 9-36V.

Weight: 5.6 kg.

The kit includes: headlight, bracket, wiring.

Width: 836 mm.

Depth: 83 mm.

Height: 89 mm.

The LEDs in the headlight are installed in two rows.

The duration of the LEDs is 50 thousand hours.

Housing material: aluminum.

 

Fasteners are made of stainless steel.