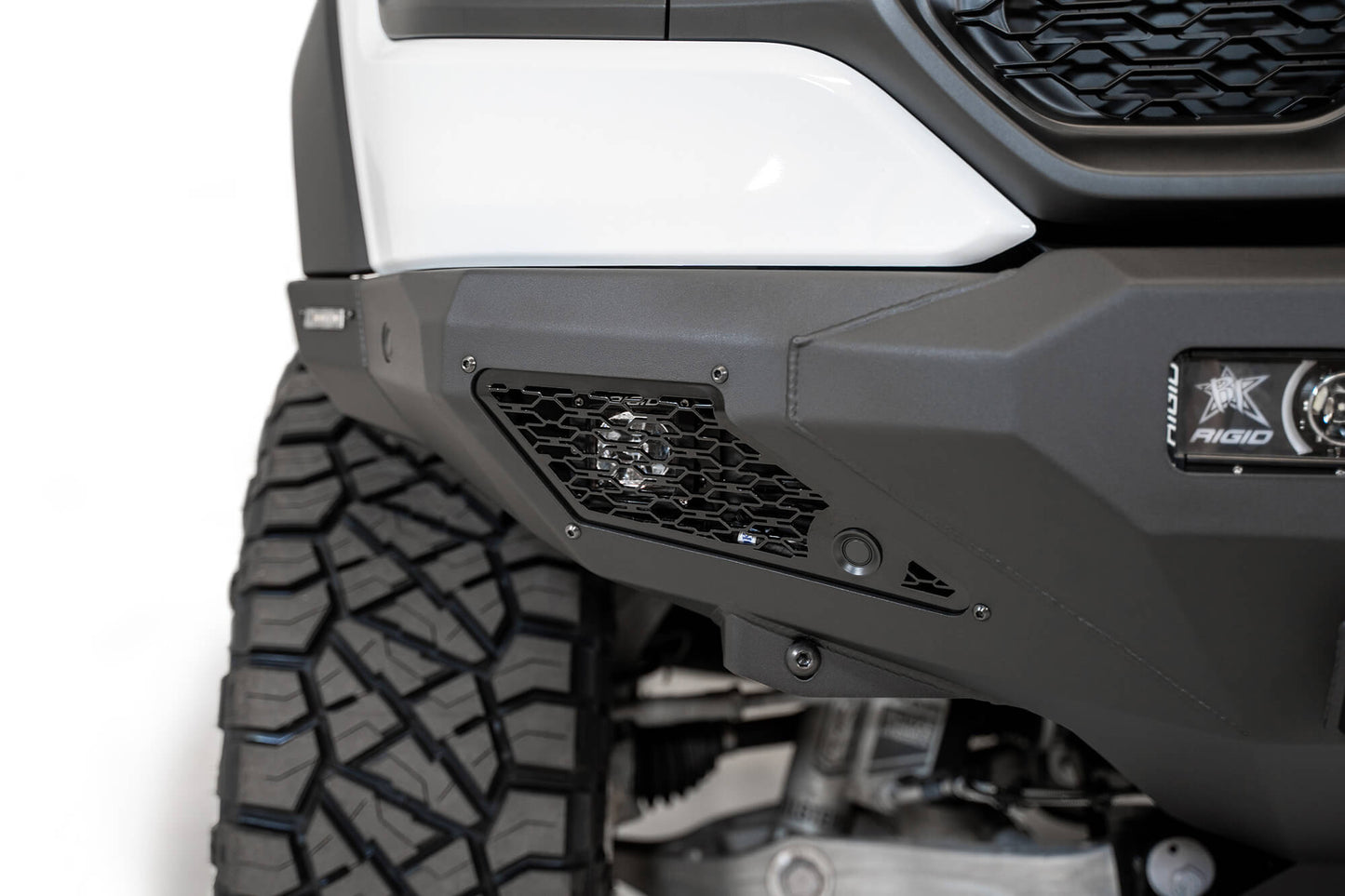 Unleash the Beast with the HoneyBadger's Rugged Roar!
ADD Stealth Fighter Front Bumper | 2021-2023 RAM 1500 TRX
The Stealth Fighter Front Bumper is a low-profile plate steel design. The radiused front end keeps it tight to the front of your Ram TRX while following key bodylines to make it look like it belongs from the factory.
A universal light mount system allows for a 40" curved light bar or up to cube lights in the center of the bumper, and there are two additional cube light mounts behind each side panel.
A full skid plate comes down and attaches in factory mounting locations to make sure your shock reservoirs remain protected. Installing the Stealth Fighter improves your approach angle by 4-inches.
OEM amenities such as parking sensors and marker lights are retained. Reinforced clevis mounts provide a mounting point for soft shackles. As always, this product is fully bolt-on and made in America.
Installation
Radius plate steel design
Universal light mount for 40" curved light bar or up to 10 cube lights
One cube light mount behind each side panel
Retains OEM marker lights
Works with both sensor and non-sensor models
Reinforced Clevis Mounts Accept Soft Shackles
Made in America