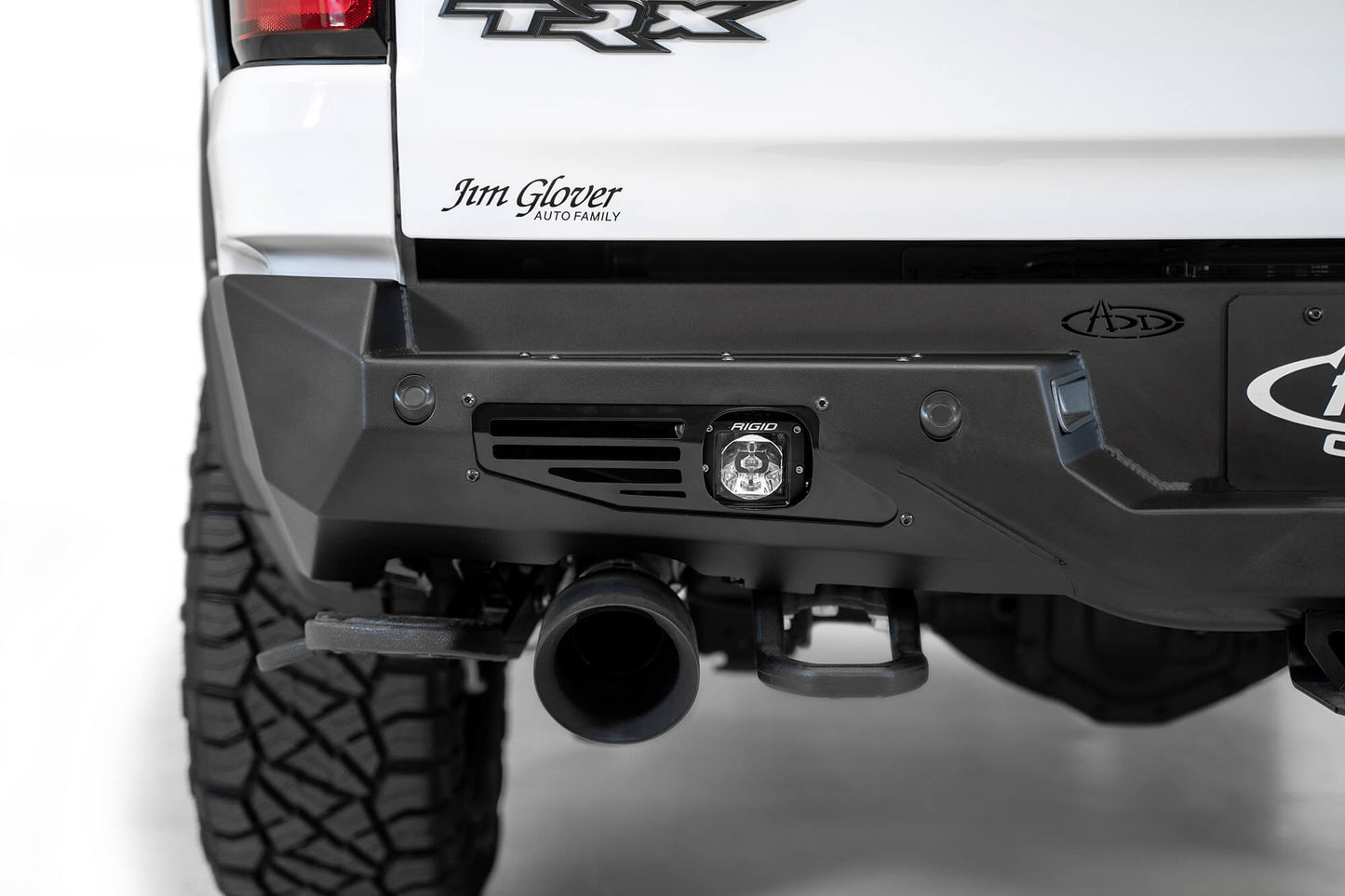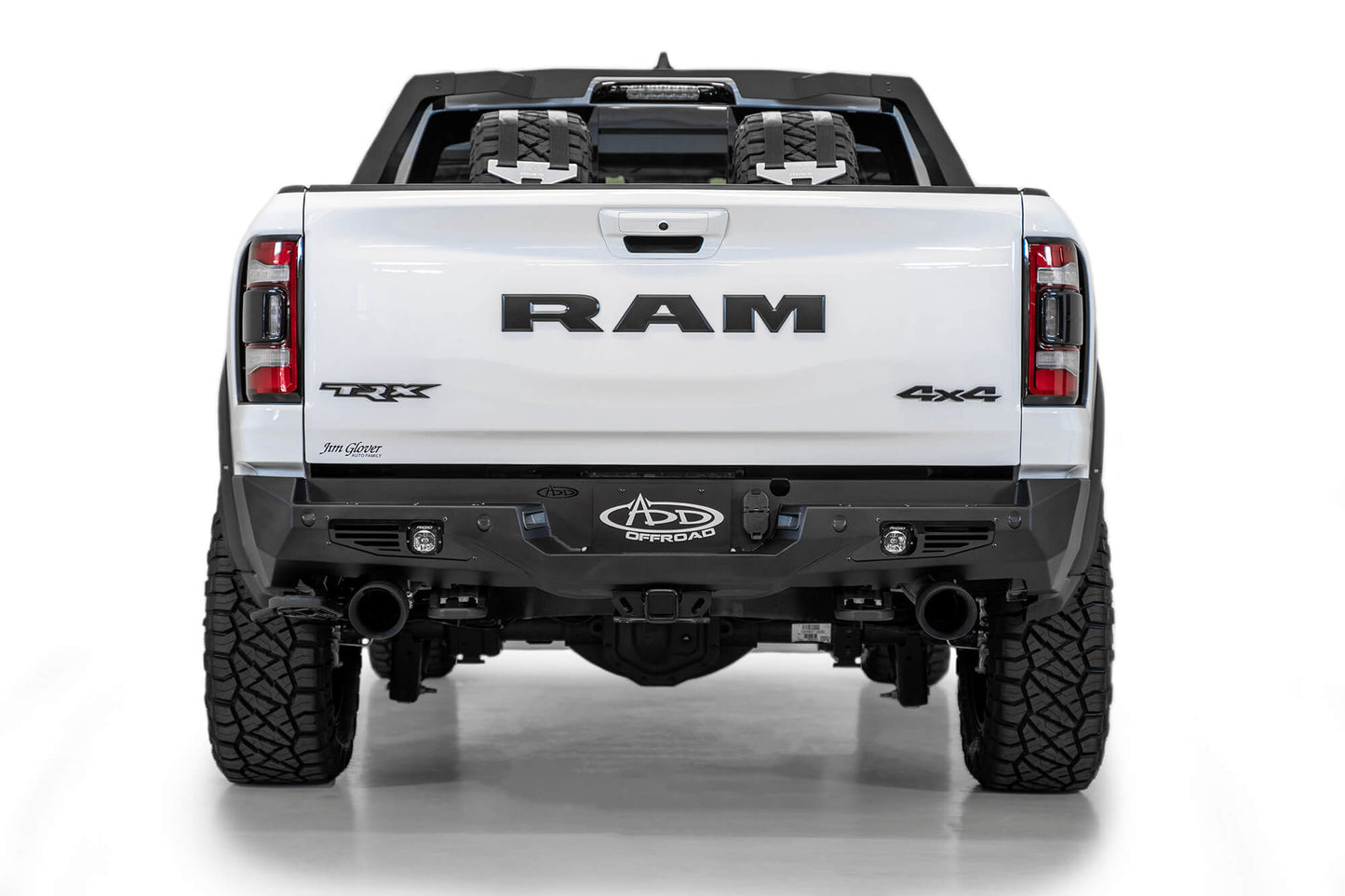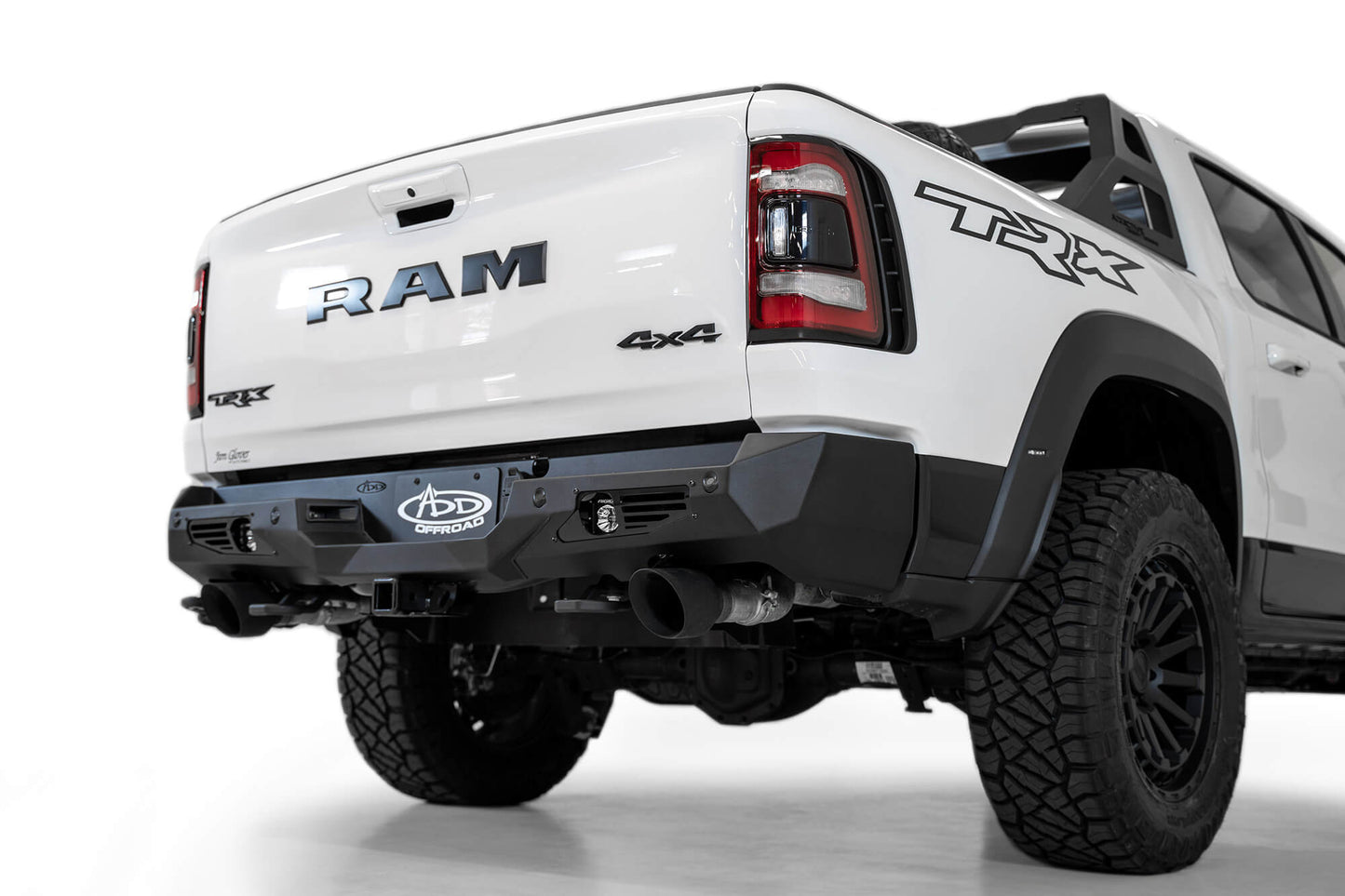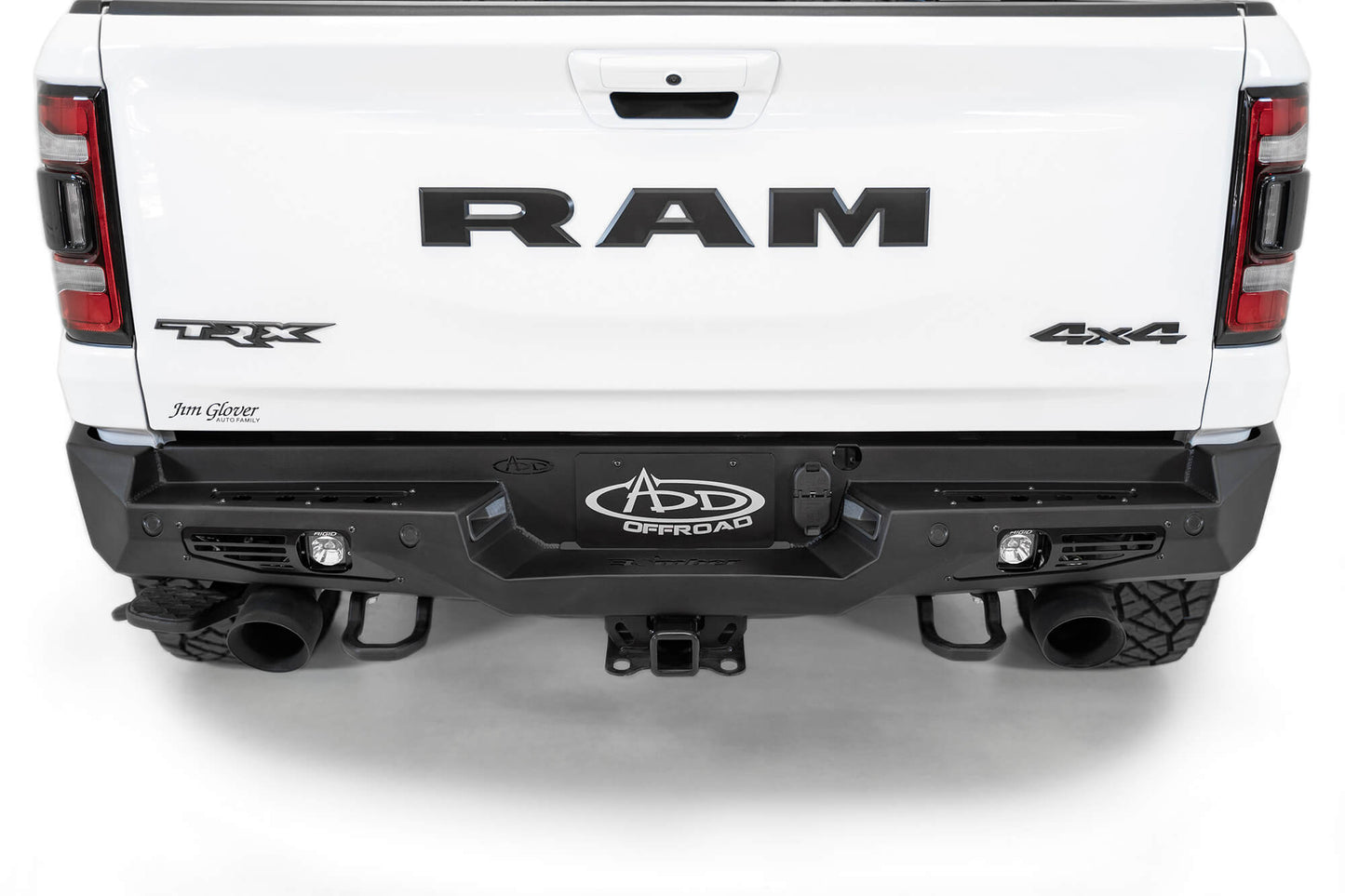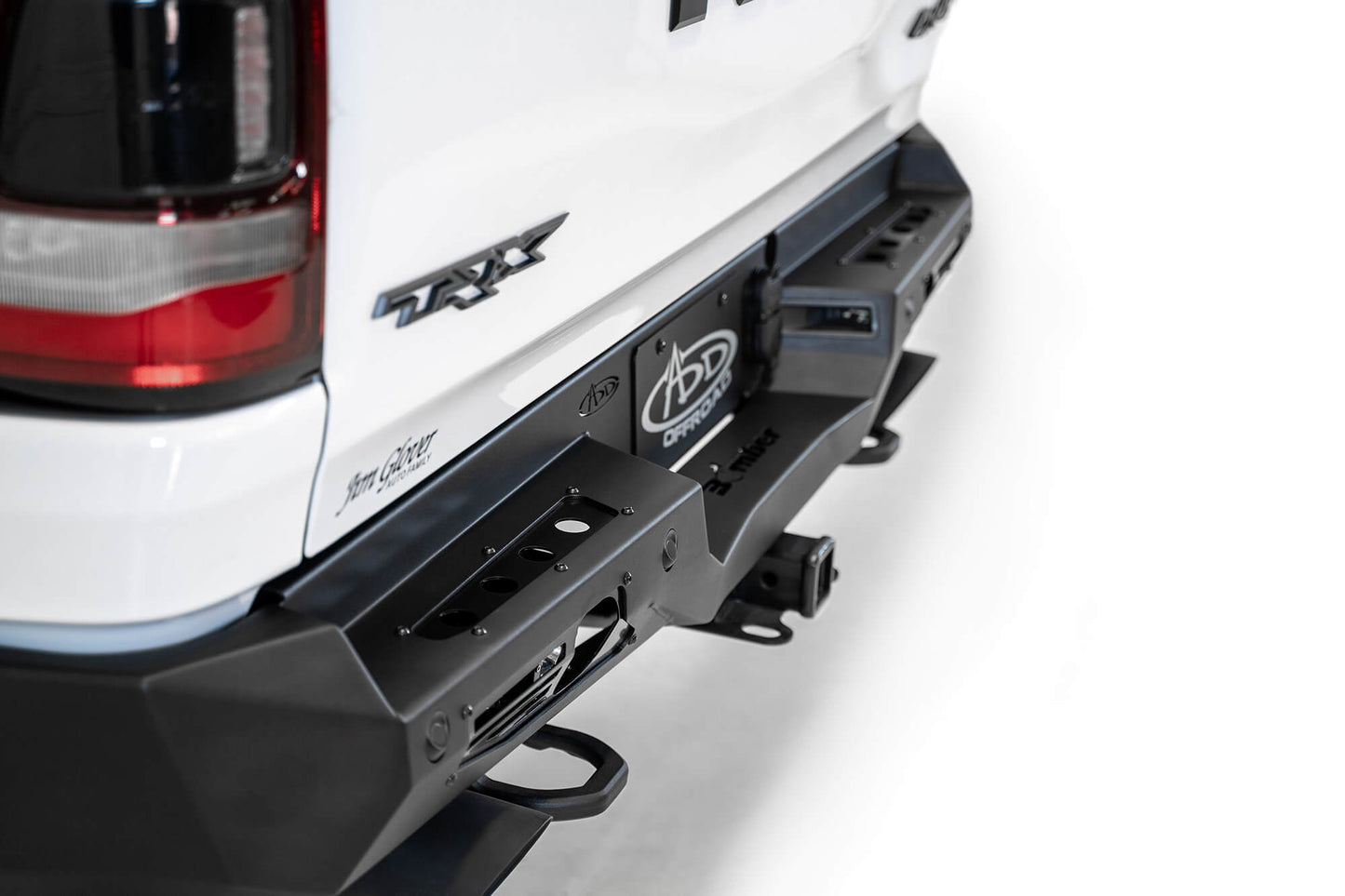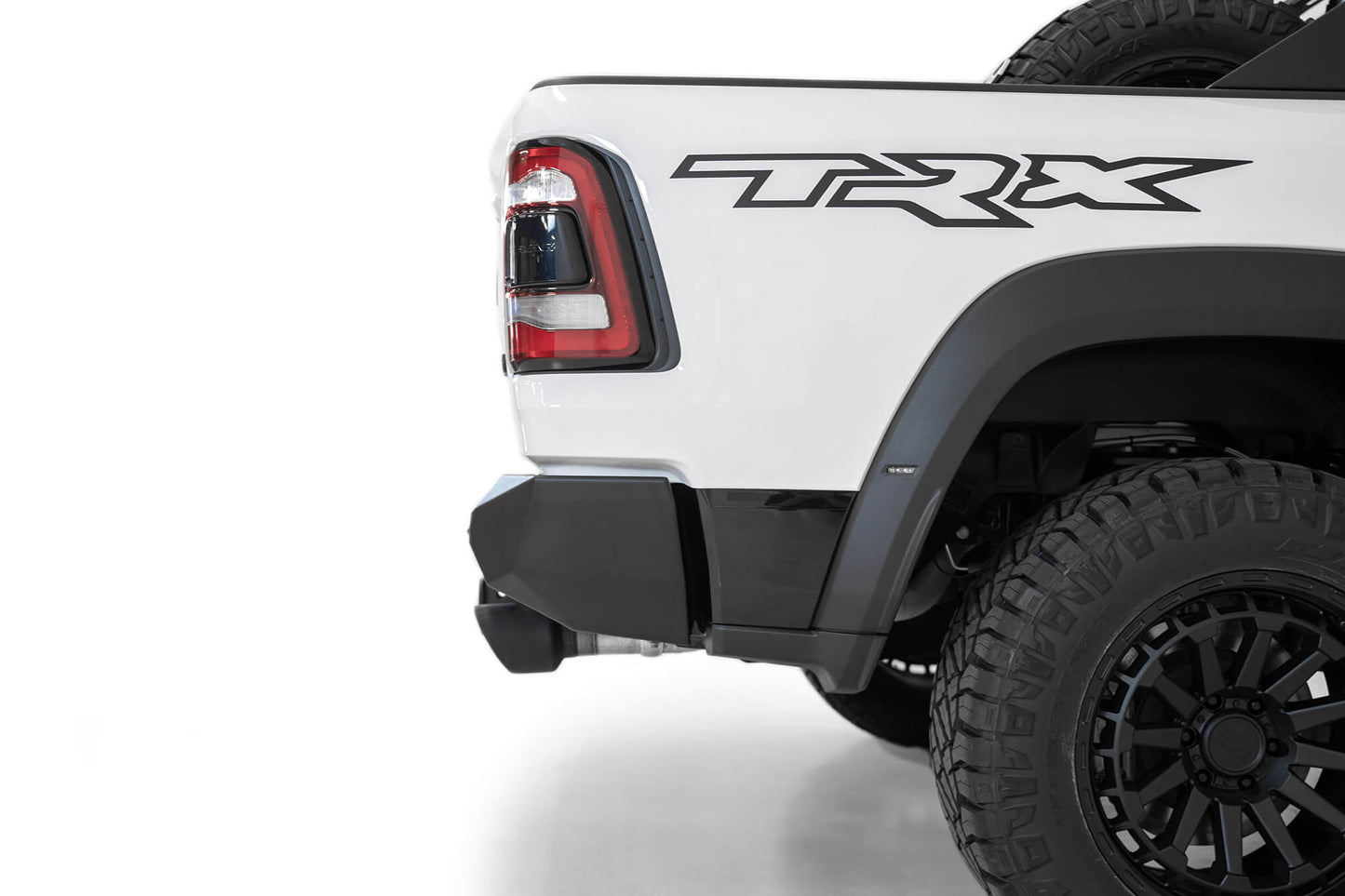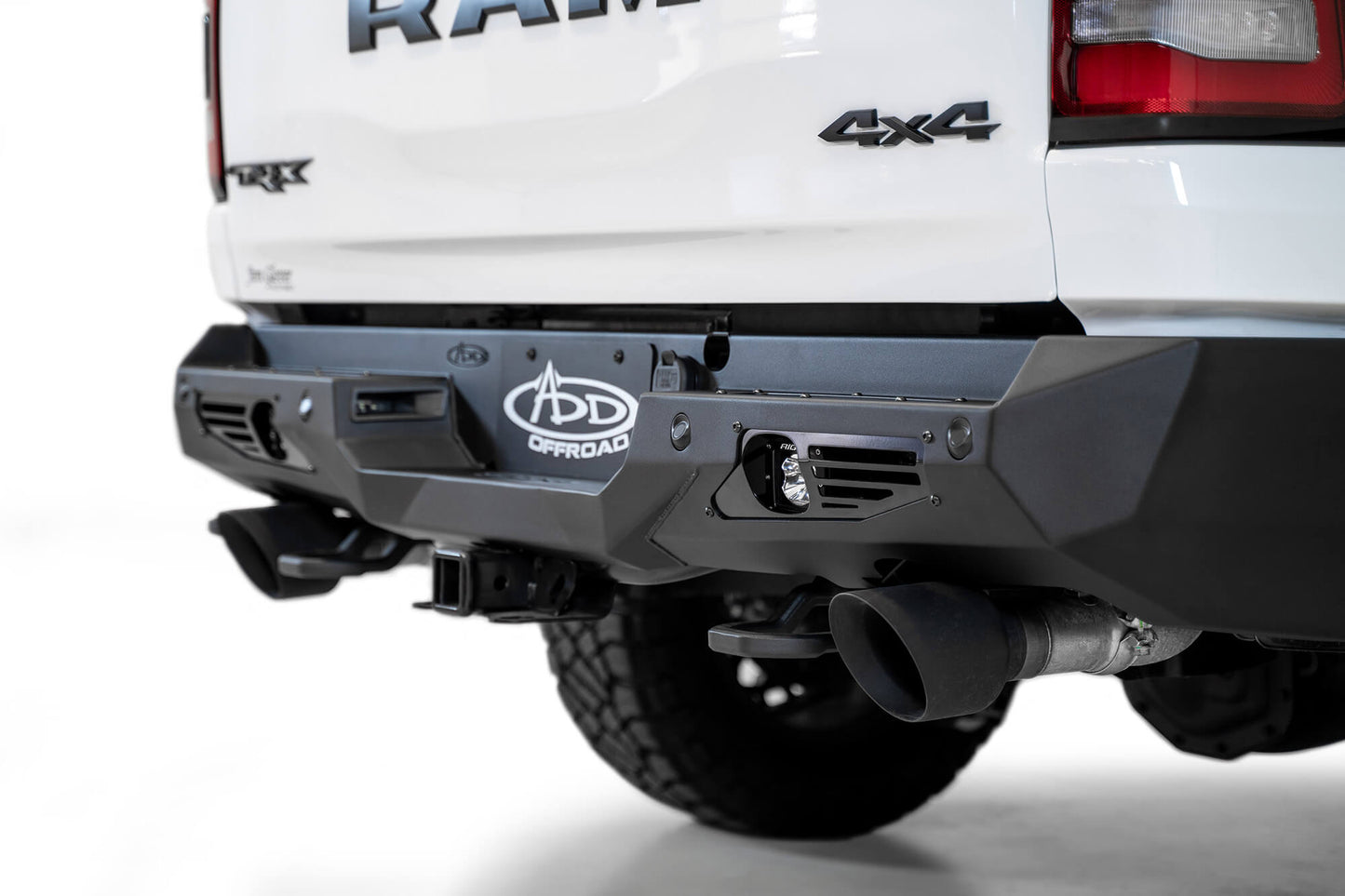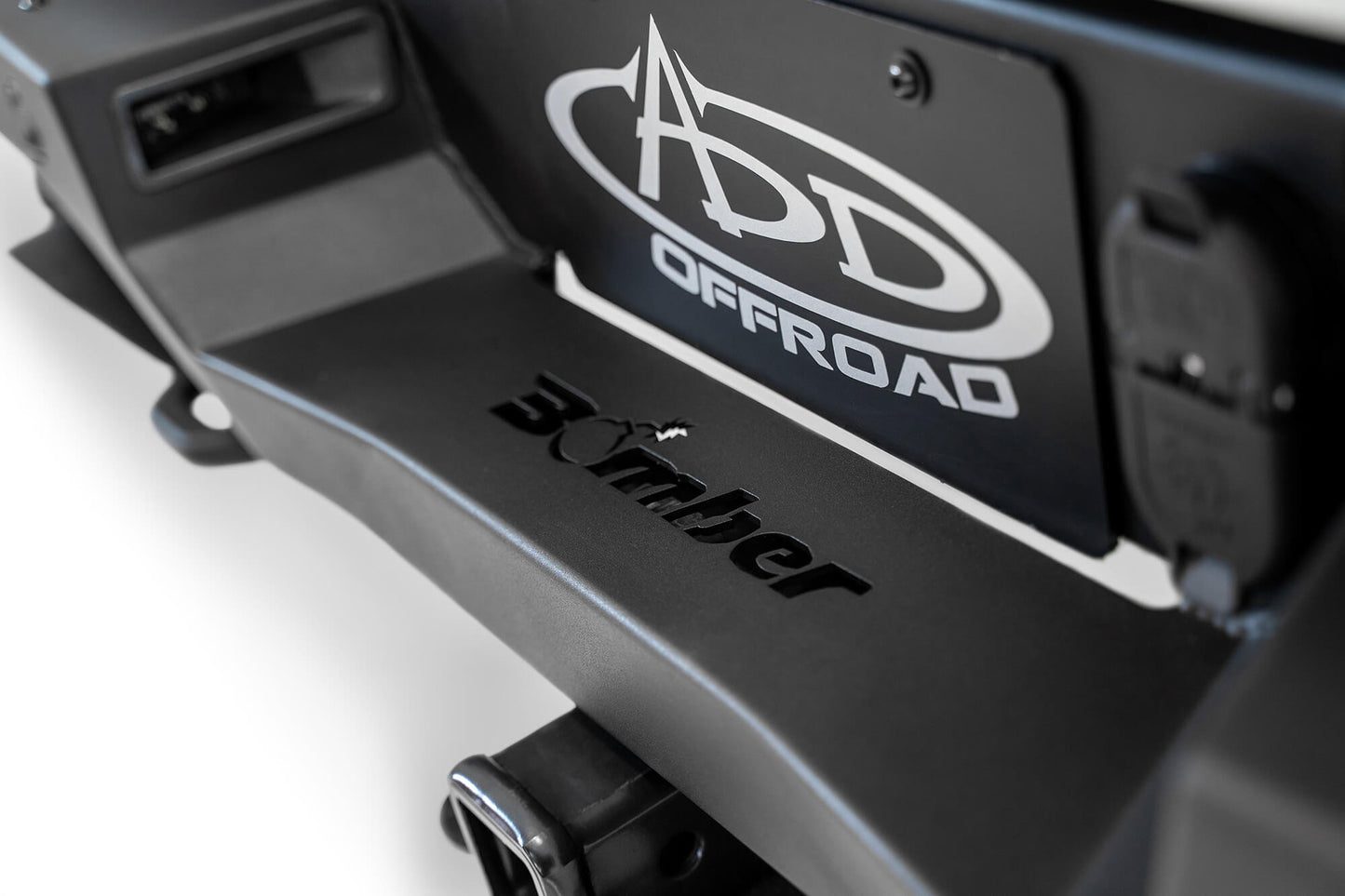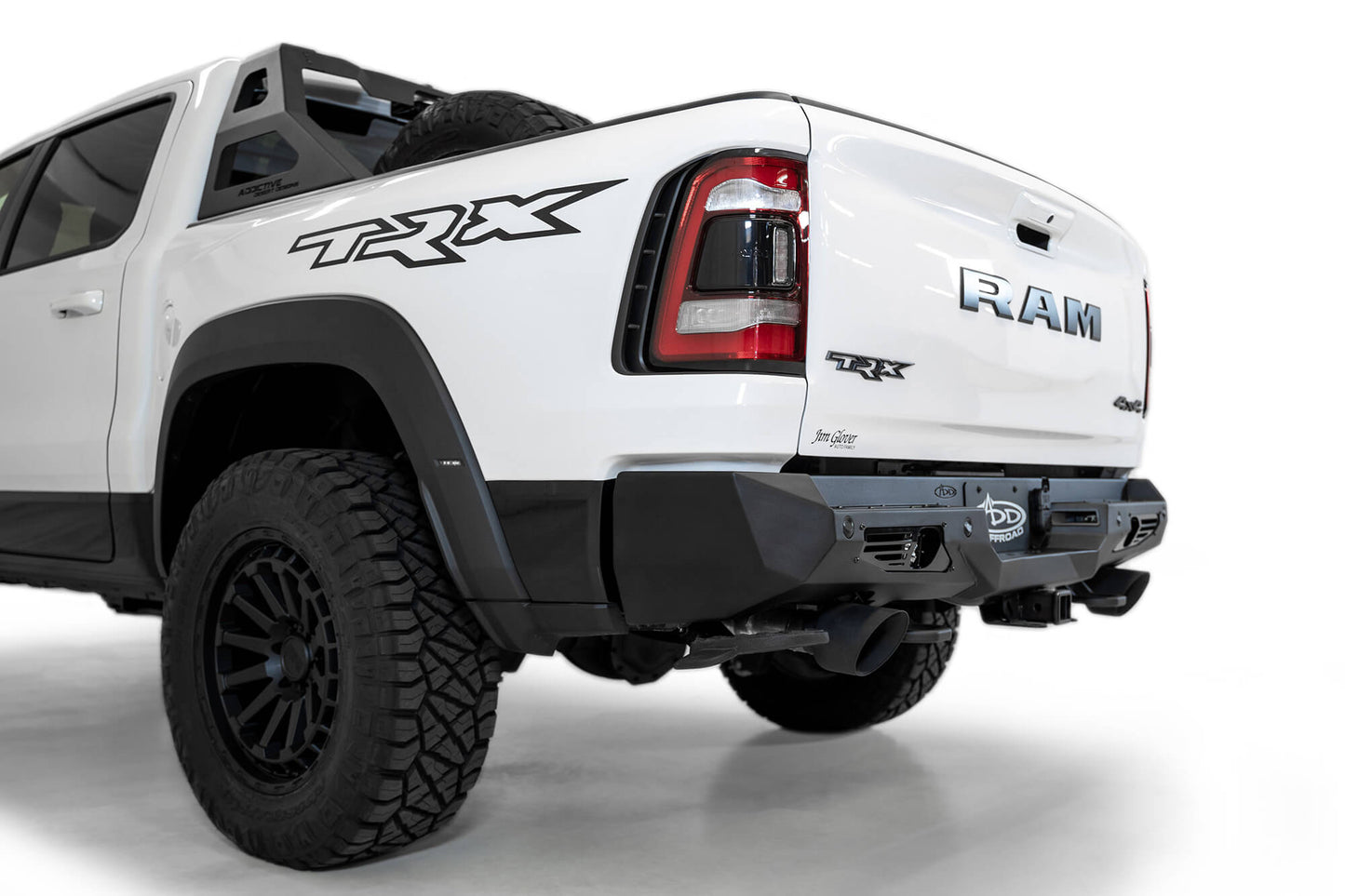 Elevate Your Ride's Style and Defense!
ADD Bomber Rear Bumper | 2021-2023 RAM 1500 TRX
The Addictive Desert Designs Bomber TRX Rear Bumper takes the same low profile plate steel design from the front bumper and brings it to the rear of the truck. Unique styling is combined with unrivaled quality to deliver a product that follows bodylines and fits the TRX perfectly.
The Bomber TRX Rear Bumper provides added utility with two rear facing cube light mounts. All OEM features, such as parking sensors and tow hooks remain fully functional. Cutouts in the bottom of the bumper form around the factory exhaust, while the side wings leave enough room for the factory bed step.
As always, this product is fully bolt-on and made in America.
Installation
Modern plate steel design
Mounts for two rear facing cube lights
Works with both sensor and non-sensor models
Retains OEM tow hooks
Retains OEM bed step
Fully bolt-on
Made in America
Backup sensor cutouts
Hammer black powder coat finish
Satin black powder coat panel finish
Mounts for cube lights