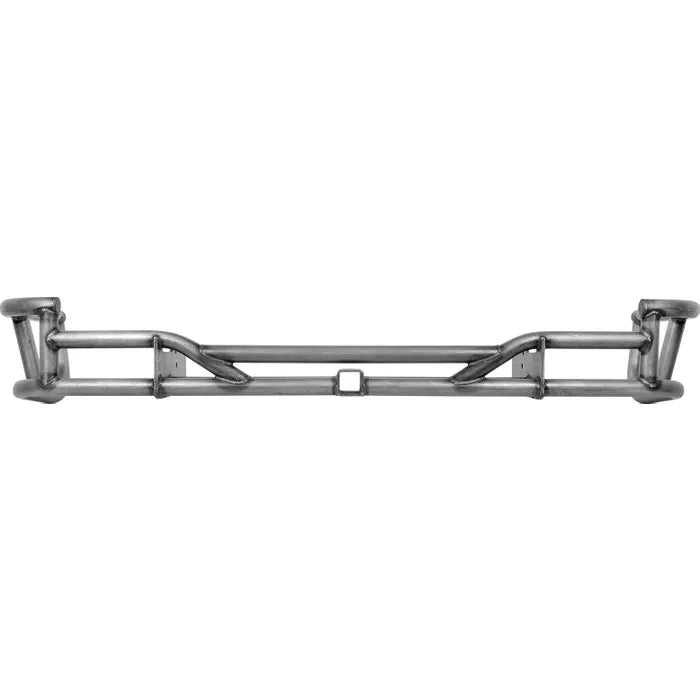 Unleash Your Tacoma's Trail Domination!
Trail-Gear Toyota Rock Assault Rear Bumper | 2005-2015 Tacoma
These rear bumpers are one of the strongest bumpers in the industry. Our Rock Defense bumpers are made out of 100% DOM tubing.
The 1.75" OD X .120" wall thick DOM tubing will give you all the protection your Tacoma needs while playing on the rocks. The bumper is shipped unpainted and lightly oiled to prevent rusting during shipping.
This item ships via FREIGHT to the contiguous 48 United States at a flat rate of $100.
Note: The Rock Defense Rear Bumper 2005-2015 (PN: 300411-1-KIT) has been tested and meets the tow rating requirements Class 4 (10,000 lbs.) GVWR.
Instructions
Warranty
All products carry our 12 Month Limited Warranty. All warranties are limited to the original purchaser and are not transferable to subsequent owners of the product.
The warranty period begins on the purchase date. Trail-Gear warrants that it will repair or replace, free of charge, any eligible product which, under normal conditions of use and service, proves to be defective in materials or workmanship.
This warranty does not cover any labor costs incurred in diagnosis of defects, removal or reinstallation of a product, nor does it cover any other consequential expenses.
Made out of 100% DOM tubing (1.75" OD X .120" wall thick)
Shipped unpainted and lightly oiled to prevent rusting during shipping
Tested and meets the tow rating requirements Class 4 (10,000 lbs.) GVWR
(2) Shackle/D-Ring Mounting Points