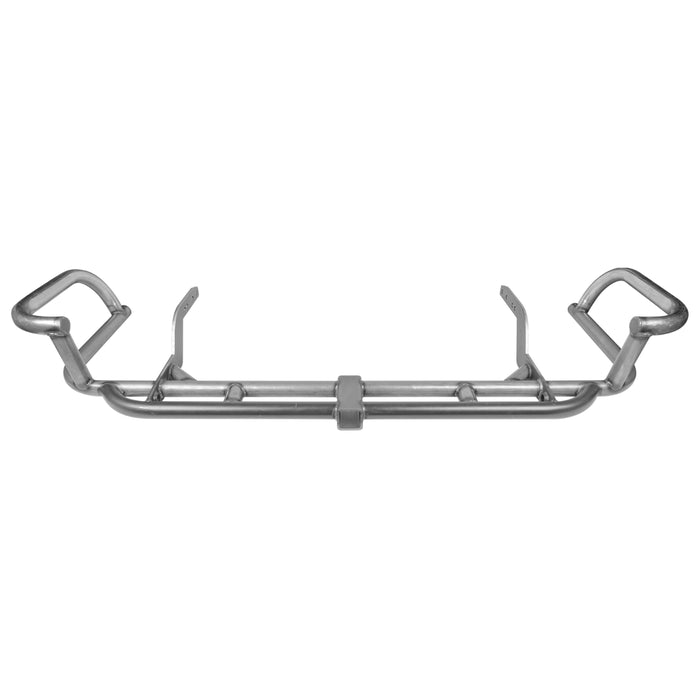 Conquer the Off-Road!
Trail-Gear Toyota Rock Defense Rear Bumper | 1990 - 1995 4runner
HREW bumpers are strong, but Trail-Gear had to take things to the next level by making our bumpers out of 1020 DOM (1.75" X .120" wall). 1020 DOM is more dent resistant than HREW tubing and it will not split down the seam as we have all seen the cheaper HREW tubing do.
We can confidently say that our Rock Defense bumpers are one of the strongest on the market. Four models fit either 1984-1995 4Runner or 1984-1995 Pickup.
The bumper is shipped unpainted and lightly oiled to prevent rusting during shipping.
Note: Optional Rear Bumper to Frame Support Kit will not work with 84-88 or 89-95 Pickup bumper. Bumper not rated for towing.
This item ships via UPS Ground to the contiguous 48 United States at a flat rate of $100.
| Body Style | Year Range | Bumper Model |
| --- | --- | --- |
| Pickup | 1984-1988 | Model #1 (120108-1-KIT) |
| Pickup | 1989-1995 | Model #3 (120110-1-KIT) |
| 4Runner | 1984-1989 | Model #2 (120109-1-KIT) |
| 4Runner | 1990-1995 | Model #4 (120111-1-KIT) |
Installation
Warranty
All products carry our 12 Month Limited Warranty. All warranties are limited to the original purchaser and are not transferable to subsequent owners of the product.
The warranty period begins on the purchase date. Trail-Gear warrants that it will repair or replace, free of charge, any eligible product which, under normal conditions of use and service, proves to be defective in materials or workmanship.
This warranty does not cover any labor costs incurred in diagnosis of defects, removal or reinstallation of a product, nor does it cover any other consequential expenses.
Made out of 1020 DOM (1.75" X .120" wall)
Four models fit either 1984-1995 4Runner or 1984-1995 Pickup
The bumper is shipped unpainted and lightly oiled to prevent rusting during shipping
Optional Rear Bumper to Frame Support Kit are already welded on for the 84-88 or 89-95 Pickup bumper. Bumper not rated for towing.
Bumper not rated for towing