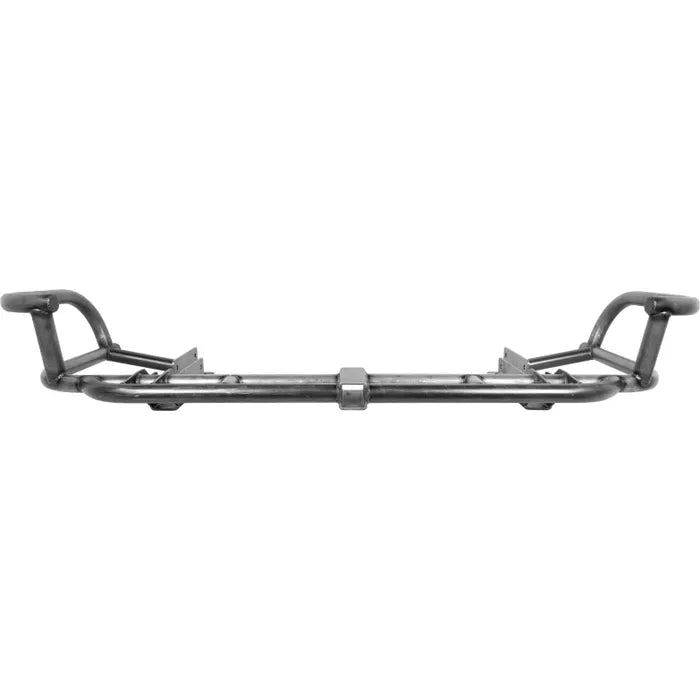 Rock Solid Protection, Unyielding Adventure!
Trail-Gear Toyota Rock Defense Rear Bumper | 1996-2002 4Runner
This product increases protection for the rear of the vehicle. Includes 2" receiver hitch, two 1" recovery points and built-in steps for easy roof access. These rear bumpers are one of the strongest bumpers in the industry.
Our Rock Defense bumpers are made out of 100% DOM tubing. The 1020 DOM 1.75" X .120" tubing will give you all the protection your 4Runner needs while playing on the rocks.
If you don't spend time off-road, upgrading your rear bumper can still offer some benefits. This bumper will protect you, your family, and your 4Runner against damage from minor collisions better than the plastic stock bumper.
The bumper is shipped unpainted, and lightly oiled to prevent rusting during shipping. Drilling and minor sanding/grinding is required for installation.
This item ships via UPS Ground to the contiguous 48 United States at a flat rate of $100. It is included in the price here.
Installation
Warranty
All products carry our 12 Month Limited Warranty. All warranties are limited to the original purchaser and are not transferable to subsequent owners of the product.
The warranty period begins on the purchase date. Trail-Gear warrants that it will repair or replace, free of charge, any eligible product which, under normal conditions of use and service, proves to be defective in materials or workmanship.
This warranty does not cover any labor costs incurred in diagnosis of defects, removal or reinstallation of a product, nor does it cover any other consequential expenses.
Made out of 100% DOM Tubing (1.75" OD X .120" wall thick)
Unpainted steel finish
Shipped unpainted and lightly oiled to prevent rusting during shipping
Includes shackle/D-ring mounting points
Mounting plates made from 1/4" laser cut steel
Includes 2" Receiver hitch but Bumper is NOT rated for towing
Supplied with extended exhaust hanger